Use your Mastercard with Samsung Pay to enjoy free travel on London's transport network every Monday in April
Use your Mastercard in Samsung Pay five times and receive a £10 Costa Coffee voucher
LONDON, 2nd April 2018 –
Mastercard holders using Samsung Pay can travel for free around London every Monday in April.
1
Customers need to touch in and out on London's transport network using their Samsung device with a Mastercard and they will have their fares refunded by Mastercard on any of the Fare Free Mondays.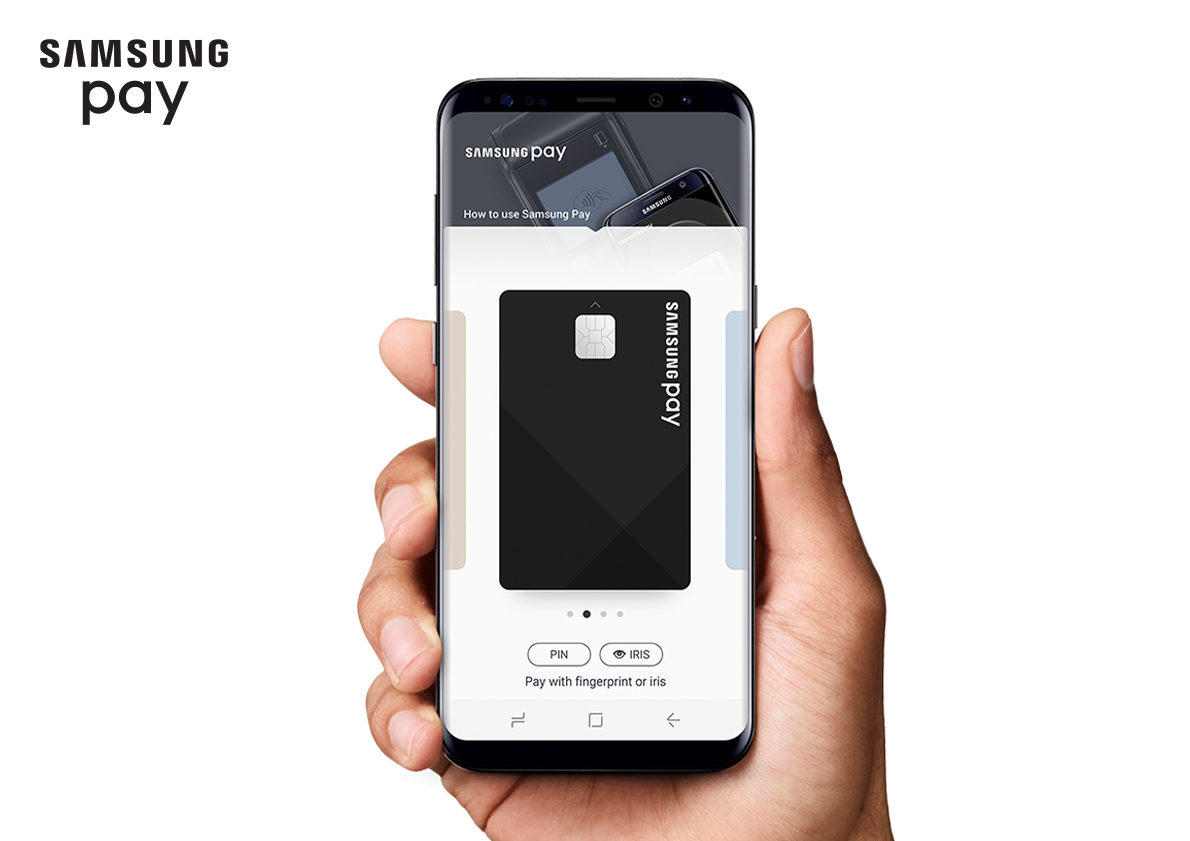 Over the five promotional Mondays, all passengers on London's transport network touching in and out this way, whether visitors to London or regular commuters, will benefit from a refund of up to £32.50 per promotional day. Customers can travel on bus, Tube, tram, DLR, London Overground, TfL rail, Emirates Air Line cable car, MBNA Thames Clipper services and most National Rail services in London for all five fare free Mondays, from 2
nd
April to 30
th
April 2018.
Plus, when customers use their Mastercard with Samsung Pay five times before 30
th
April, they can receive a £10 voucher to spend at Costa Coffee
²
. The voucher will appear in their Samsung Pay app voucher folder and can be redeemed at any of Costa Coffee's 2,380 branches in England, Scotland and Wales, across multiple transactions, until the £10 runs out.
3
Furthermore, for every Mastercard transaction made at any retailer who accepts Samsung Pay, Mastercard will donate five school meals to some of the world's hungriest children through its partnership with the World Food Programme.
Mark Barnett, president of Mastercard UK & Ireland said:
"Mastercard's previous 'fare free' days across London's public transport network have proved to be hugely popular with our cardholders. By offering free fares, it has also acted as a real catalyst for digital contactless payments across the UK and at other retailers and businesses. This time, we're going one step further by rewarding regular use of Samsung Pay and the knowledge that every tap will provide a week of school meals for one of the world's hungriest children."
The use of contactless ticketing across London has been phenomenal. The system has transformed the way people pay for travel for public transport in London, with well over a billion journeys made since it was first introduced in 2012.
Mastercard and Samsung Pay is available to HSBC, John Lewis Partnership, M&S Bank, MBNA, Santander and Danske Bank customers
4
.
Simple and secure, Samsung Pay enables users to make faster and smarter purchases directly via a number of Samsung devices
4
.Additionally, Galaxy S9, S9+, Note8, S8 and S8+ users can take advantage of the innovative iris scanner technology to authorise payments, providing a new level of biometric security to ensure peace of mind.
Samsung Pay allows consumers to pay almost anywhere wherever contactless payments are accepted in the UK. Mastercard contactless payments are accepted in 96 countries and more than six million locations worldwide.
Samsung Pay has also worked with TfL on functionality that allows users to set a payment card up as a 'transport card' to use on all TfL services and most National Rail services in London, allowing them to simply tap their phone against the card reader, eliminating the need to wake their phone or verify with a fingerprint or passcode.
For more information on how to take part in the promotion and for the full terms and conditions, please visit:
www.mastercard.co.uk/SamsungPay