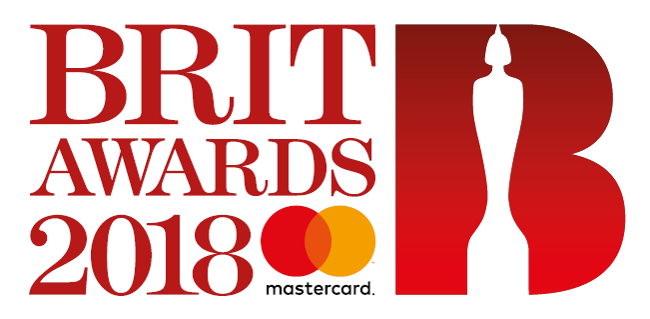 Research into lyrics reveals how music has changed over the last 20 years
'I', is now the most popular word used in lyrics, while in 1998 it was 'you'
Songs today feature 20% more upbeat and joyful vocabulary
Love generation: artists mention love 117% more in 2017/18 compared to 1998
It's official, we are looking out for Number One in 2018. New research by Mastercard reveals the selfie generation's music is more self-obsessed and materialistic than it was 20 years ago.
Song words linked to 'me' or 'I' are up 43% with 'you' decreasing significantly, having been the most popular word back in 1998.
Marking 20 years as the headline sponsor of The BRIT Awards, Mastercard unveils extensive research into how music has evolved over the past two decades. From the Spice Girls to Little Mix, Elton John to Ed Sheeran and Jamiroquai to Stormzy, Mastercard explored what music icons are writing about - reflecting Gen Z's main interests. Results were found by comparing popular music from 1998 to the chart hits of 2017/18 and over 73,000 words from 200 songs.
It's not all bad vibes, songs today feature
20% more upbeat and joyful vocabulary,
referencing 'love' more with the use of the word up by
117% in comparison to 1998.
Not only are we happier and more focused on love, but songs include more words and an increased range of vocabulary in songs
[1]
.
Perhaps as a result of all this self(ie)-obsessed behavior, we are singing about sex less,
69% less in fact.
It is possible this relates to the nation's increasing obsession with self-image. Research shows we no longer focus on others, or communicate IRL (in real life, for those more familiar with the music of 1998).
To the 2018 generation, personal appearance is key with words relating to beauty and image showing a
116% increase
(
2,300% increase of the word 'pretty'
) our vanity is looking off the scale! 'Instaglam's'' obsession with clean eating and fitness has made its way into lyrics; 'health' has sky rocketed
55%,
while the word
'body' has risen a hefty 428%.We love brands:
centennials have grown up with easy access to global brands, which is reflected in the subject of songs. The use of the word 'brand' alone has increased by 180%. Artists name-dropped brands 345% more than 20 years ago*
[2]
,
reflecting another trend of 2017: the humble brag. Examples include: DJ Khaled singing, "Put that booty on that Gucci belt" and Little Mix claiming, "They call me Lamborghini."
Commenting on the findings, Nicola Grant, head of marketing and communications, UK and Ireland at Mastercard said:
"From punk rock to girl power, music reflects the world around it, so it's interesting to see how the lyrics of today differ from 20 years ago. In 1998 social media barely existed beyond a MySpace profile, and since then technology is much more central to our lives. The music of today certainly reflects this, but it's good to see we're not completely self-obsessed – we're listening to songs about love and upbeat tracks more than ever."
The BRIT Awards have established themselves as a global music institution that annually celebrates UK chart and commercial successes. Mastercard is celebrating its 20th year as headline sponsor of The BRIT Awards and continues its sponsorship of the much sought-after Mastercard Album of the Year Award. Mastercard is commemorating two decades of commitment and dedication to music by creating this truly unique opportunity to listen to the Soundtrack of your Life.
@MastercardUK
#StartSomethingPriceless
For further information please contact:
Vikki Wallis: 07990 521750 / vikki@talkertailor.com
Victoria Mitchell: 07807968937 / victoria@talkertailor.com
Email: MastercardBrits@TalkerTailor.com
[1] 1998 - 2,950 vocabulary range vs. 2017 -3,247
[2] Research conducted using 300 key brand names