100 Days To Christmas: Festive Shoppers Start To Fill Stockings In September
September 16, 2019 | London
One in five Brits start Christmas shopping in September

Rise in 'experience' gifts prompt earlier shoppers

Black Friday expected to be biggest Christmas shopping day this year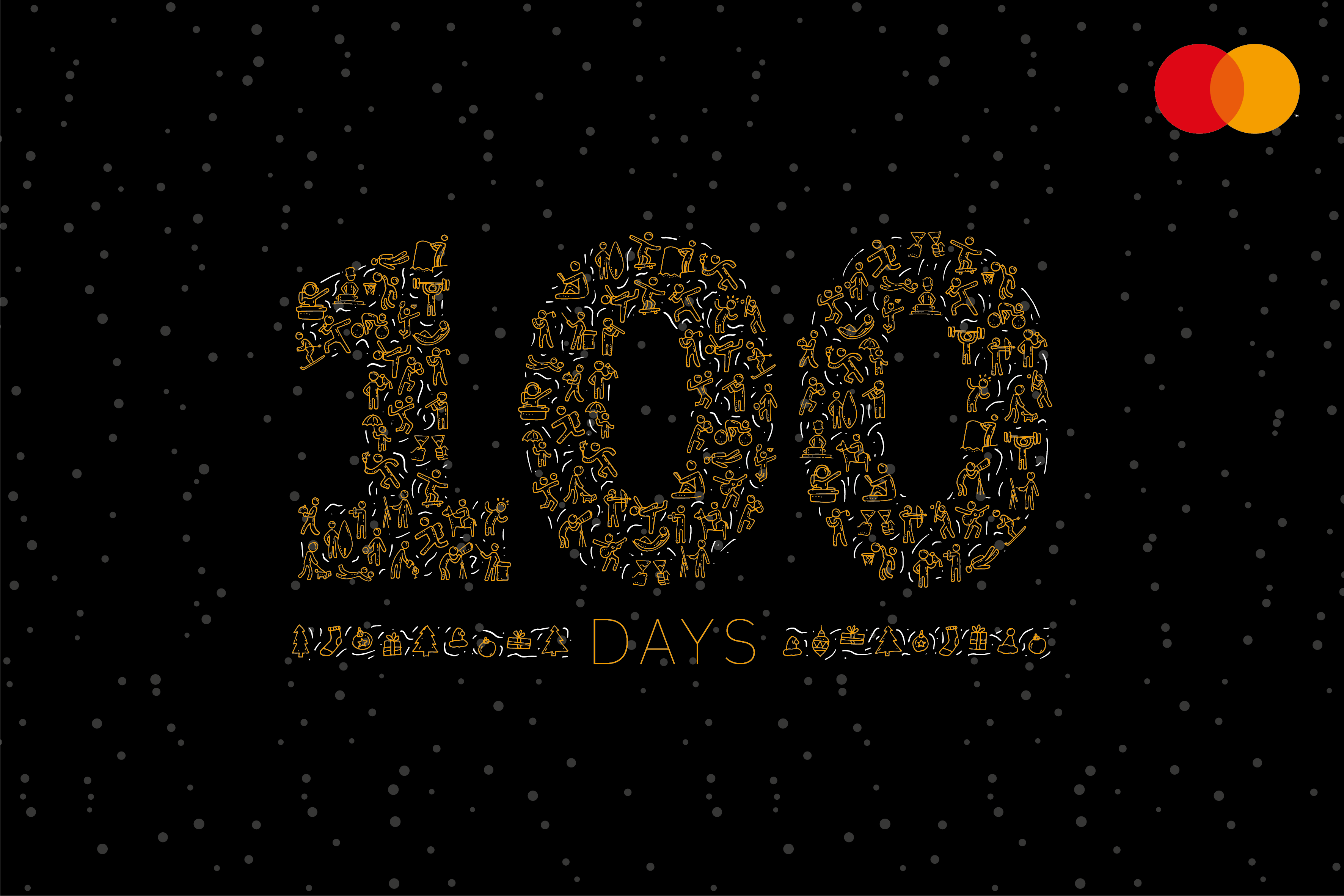 It's 100 days to Christmas and festive shopping has officially begun, with nearly one in five Brits (18 per cent) starting their shopping this month.

The research from Mastercard found that nearly two in three (58 per cent) start shopping early to spread the cost of Christmas, with the increasing popularity of shopping occasions like Black Friday, Cyber Monday and Prime Day helping to make Christmas spending come early.   

According to the data, the trend of shopping for experiences over materials is also sparking shoppers into festive mode even earlier in a bid to secure 'experiential' gifts including theatre tickets, cookery classes, yoga retreats and trips away. Others gift experiences on the list include Michelin-starred dinners, wine tasting, stargazing, escape rooms, creative workshops and tickets to football and other sports.

The data from Mastercard indicates that the average person will spend €530 between now and Christmas Eve on presents for loved ones, with one in four (24 per cent) saying a trip away is on the Christmas list and almost a third (30 per cent) snapping up theatre tickets early.

Despite the experience economy, Black Friday on 29 November is expected to be the biggest Christmas shopping day of the year with other peaks including Monday 16 September marking 100 Days to Christmas, Cyber Monday on Monday 2 December and Super Saturday on 22 December. It's not just friends and family on the gift list either, with clothes (20 per cent), books (10 per cent) and trips away (9 per cent) top of the shops in the gifts for 'me' this Christmas.

People also remain shopping around the Christmas tree on Christmas Day, with two in five (41 per cent) of shoppers finding time to find deals and flash sales online in between courses. Between 10am and 2pm is peak shopping time on the day.

According to the data, 18 per cent of Brits start their Christmas shopping in September or earlier, 19 per cent in October, 36 per cent in November with 24 per cent of last minute shoppers only starting in December. Husbands and wives are the most difficult to buy for, followed by mum, then dad, then kids. Seven per cent of those questioned said they found their mother-in-law the hardest person to buy for at Christmas.

The top reasons for choosing experiential gifts over material were being able to enjoy something together, feeling more personal, getting a treat for yourself too, and sharing the experience with family and friends online through Instagram and other social channels.

"The increasing popularlity of retail occasions like Black Friday and the shifting focus of consumers to favour experiences over material goods means Christmas shopping is getting even earlier each year," said Rose Beaumont, Senior Vice President Business Enablement and European Comms at Mastercard. "The way we shop has changed and even Christmas Day has become a shopping occasion as more and more people buy from their smartphones and tablets. It is a trend that is only getting bigger and more popular, which is why Mastercard is constantly innovating to make the online transaction experience more simple, seamless and secure."


MOST POPULAR EXPERIENCE CHRISTMAS GIFTS
Theatre tickets

Movie tickets

Gig tickets

Trips / holidays away

Spa days

Comedy nights

Michelin starred / fancy dinners

Cookery classes

Escape rooms

Driving experiences (e.g. go-karting)


MOST POPULAR GIFTS FOR 'ME'
Clothes

Books

Trips / holidays away

Shoes

Records / Music

Movie tickets

Gig tickets

Theatre tickets

Headphones

Football tickets
 – Ends –



Notes To Editors

For more information and imagery please contact Neil Broderick at neil@theacademypr.com.


About the research

Independent research company Fly Research questioned 9,500 adults across 18 countries in August 2019.

About Mastercard

Mastercard (NYSE: MA), www.mastercard.com, is a technology company in the global payments industry.  We operate the world's fastest payments processing network, connecting consumers, financial institutions, merchants, governments and businesses in more than 210 countries and territories.  Mastercard products and solutions make everyday commerce activities – such as shopping, traveling, running a business and managing finances – easier, more secure and more efficient for everyone.  Follow us on Twitter @MastercardNews, join the discussion on the Beyond the Transaction Blog and subscribe for the latest news on the Engagement Bureau.