Pandemic supercharges UK entrepreneurship rates, but digital tools critical to ensure pace of growth
October 7, 2021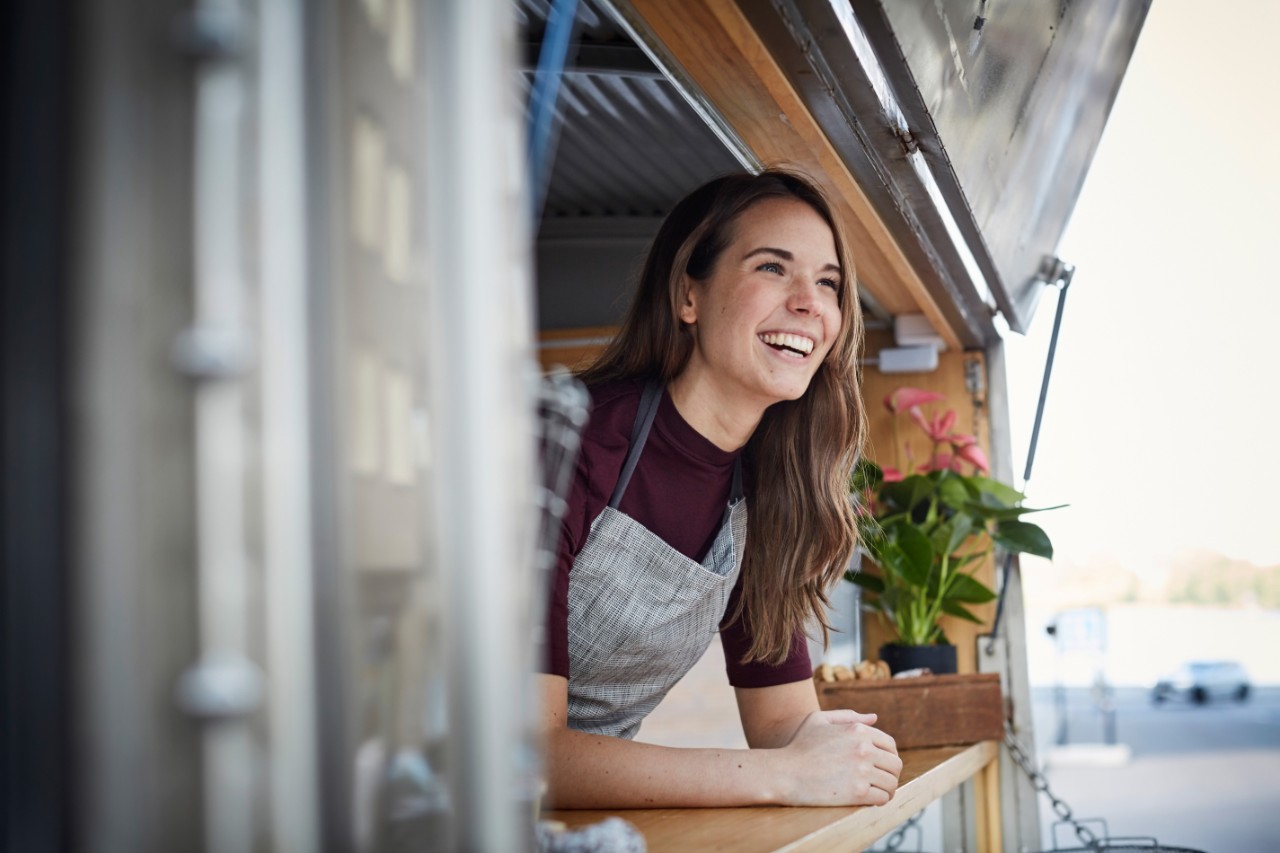 Pace of small business creation faster in the UK than anywhere else globally, growing 101% year-on-year.
Globally, small businesses that closed during the pandemic are around three times more likely than large businesses to remain closed long term.
Technology played a critical role in supporting small businesses through the crisis, with more than a third turning to e-commerce to survive.
To shed light on the impact that the global health crisis – and ongoing recovery – has had on small businesses globally, Mastercard today releases a new report - Recovery Insights: Small Business Reset. Findings show that the UK has the fastest growing rate of entrepreneurship globally, with the pace of small business creation growing by 101% from 2019 to 2020, yet it remains to be seen if these businesses have the tools they need to succeed post pandemic.
Despite this exponential growth, the report, which examined 19 markets around the world, confirms the challenges these business owners will have faced during the pandemic. Globally small businesses were disproportionately impacted by the pandemic, and in the UK 29% of those that were forced to close at the start of the crisis remained shut six months later, with small businesses 2.9 times more likely to remain closed long term than large businesses.
The data also reveals the importance of technology in supporting small businesses through the pandemic, with 36% more merchants accepting e-commerce sales in 2020 for the first time vs. 2019. Separate research commissioned by Mastercard from the Cebr found 41% of small business owners believe their company would not have survived without digital tools. This rapid digital adoption is a trend set to increase in years to come, with the Cebr report also finding that around half of small business owners believe technology will become more important to their company's success over the next five years, and identifying an estimated £827 billion growth opportunity over the next five years if small businesses are supported to embrace digital.
Supporting small business owners is an ongoing priority for Mastercard. It recently launched Strive UK, an initiative that will empower British micro and small enterprises to thrive in the digital economy through free advisory services, helpful tools, and personalised, one-to-one mentoring.
Kelly Devine, President UK and Ireland, Mastercard, comments: "We know that the pandemic has hit small businesses hard, but the good news is that it has not damaged the UK's fierce entrepreneurial spirit. As more small businesses are created, we must support them with the digital skills they need to thrive in the post-pandemic economy, and initiatives like Strive UK will be critical to this. In doing so, we will create a thriving small business ecosystem in the UK, in which entrepreneurs can operate with confidence and ultimately, success."
The full Recovery Insights: Small Business Reset report can be viewed here. This is the fifth report in the Recovery Insights series; previous reports can be found here. 
--ENDS--
Notes to editors:
*Methodology
The Mastercard Economics Institute developed the Mastercard Small Business Performance Index as a more universal classification system for SMBs. The Index leverages a comprehensive AI-driven algorithm to identify unique indicators, such as number of locations, sales volume, number of transactions, within aggregated and anonymized sales activity in the Mastercard network.
Disclaimer
This presentation and content are intended solely as a research tool for informational purposes and not as investment advice or recommendations for any particular action or investment and should not be relied upon, in whole or in part, as the basis for decision-making or investment purposes. This presentation and content are not guaranteed as to accuracy and are provided on an "as is" basis to authorized users, who review and use this information at their own risk. This presentation and content, including estimated economic forecasts, simulations or scenarios from the Mastercard Economics Institute, do not in any way reflect expectations for (or actual) Mastercard operational or financial performance.
About Mastercard Economics Institute
Mastercard Economics Institute launched in 2020 to analyze macroeconomic trends through the lens of the consumer. A team of economists, analysts and data scientists draws on Mastercard insights - including Mastercard SpendingPulse™ - and third-party data to deliver regular reporting on economic issues for key customers, partners and policymakers.
About Strive UK
Strive UK is an initiative of the Mastercard Center for Inclusive Growth that aims to empower 650,000 micro and small businesses in the UK to succeed in the digital economy over the next three years through free guidance, helpful tools, and personalised, one-to-one mentoring. The programme is run in partnership with Enterprise Nation, Digital Boost and Be the Business, and has been designed to complement Government initiatives such as Help to Grow. Strive UK builds on Mastercard's $250 million commitment to support small businesses' financial security and extends the company's commitment to financial inclusion, with efforts underway to bring a total of one billion people and 50 million micro and small businesses into the digital economy by 2025.
About Mastercard (UK)
Mastercard is a global technology company in the payments industry. Our mission is to connect and power an inclusive, digital economy that benefits everyone, everywhere by making transactions safe, simple, smart and accessible. Using secure data and networks, partnerships and passion, our innovations and solutions help individuals, financial institutions, governments and businesses realize their greatest potential. With connections across more than 210 countries and territories, we are building a sustainable world that unlocks priceless possibilities for all.