inclusion
How this female distillery owner made it to the top shelf
March 17, 2022 | By Vicki Hyman

Kathy Caton knows a thing or two about getting attention. The 47-year-old was working in broadcasting for BBC Radio 4 when she started a side hustle as a spirits maker, opening a craft gin distillery in the seaside resort town of Brighton. Ten years later, Brighton Gin is still going strong, having navigated the pandemic with gin deliveries via its signature turquoise bikes — occasionally with an obliging drag queen behind the handlebars. 
"I've got a drama degree, not an MBA," Caton says. "I'll have a go at anything. I'm not afraid to stand up in a crowded room and approach people I don't know."
The challenge, she discovered, was finding that crowded room.
Female-founded startups receive a fraction of the funding of businesses owned by men, and accessing capital can be even more difficult in the alcoholic beverage industry, which is dominated by men. "I don't necessarily know or hang out with a lot of angel investors and venture capitalists," Caton says. "If you're not plugged into those networks, how do you access them in the first place?"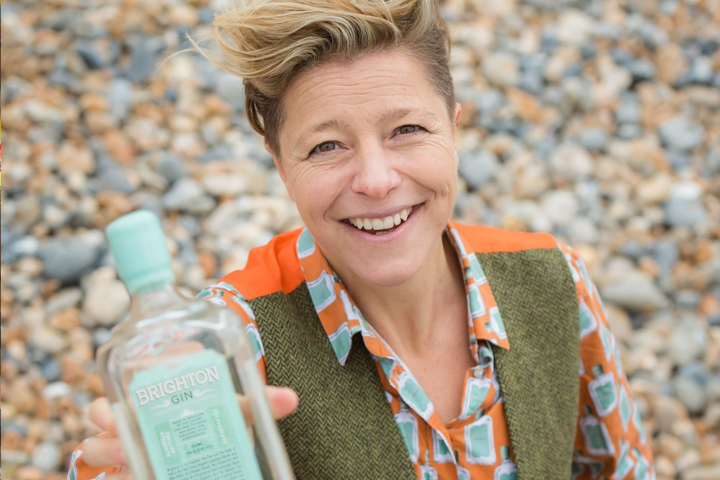 The learning curve to opening Brighton Gin was steep — from developing the art of distilling to learning important intricacies of licensing to the minutiae of the tax code — but finding investment and managing cashflow was, she says, "really, really hard in the beginning, really hard in the middle and it's really hard at the moment."
Still, many female entrepreneurs in the U.K. are as undaunted as Caton. According to the 2021 Mastercard Index of Women Entrepreneurs, the proportion of women who started a business due to desire to make a difference rose markedly, from 46% to 60%, even though, like most of the 65 economies surveyed, the rate of rate of entrepreneurial activity among women actually fell.
If you can't always break into a network, build your own, says Caton, who has collaborated with other entrepreneurs and community members and has harnessed the power of digital to make connections across the globe. Her team is even handcrafting their first gin order for Taiwan at this very moment.
"It's really about being generous with other people who will, in my experience, always be generous back to you in terms of help … We need to be very mindful that we don't pull the ladder up behind us. It's about supporting and lifting others up, not who can I trample on to make myself higher."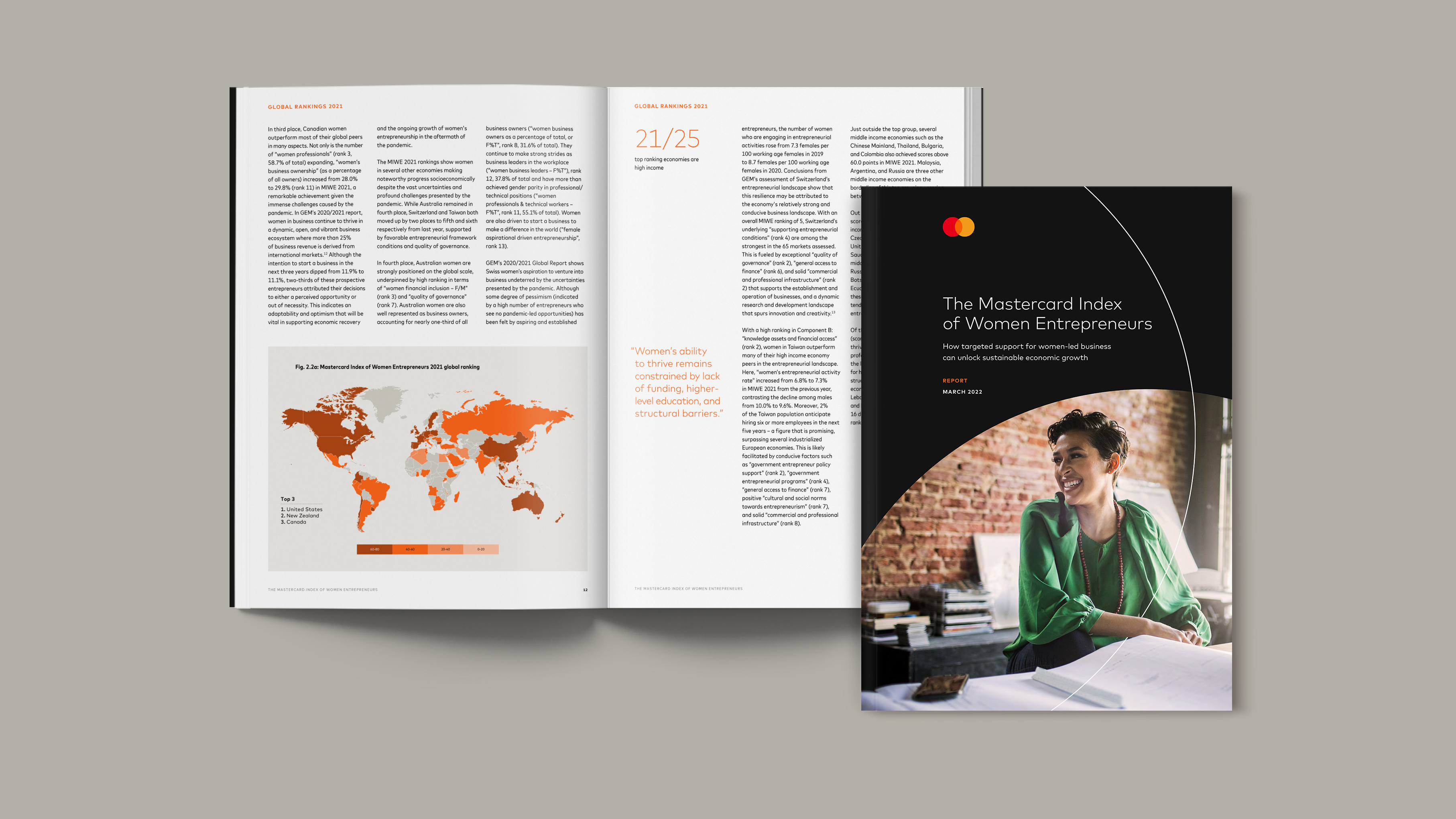 insights
When women work, economies grow
The 2021 Mastercard Index of Women Entrepreneurs underscores the resilience shown by women in challenging times and points the way toward changes governments, policymakers, businesses and people can make to foster progress.
Read more