Loyalty is digital
53% of executives believe omnichannel access is key in the next five years

Loyalty programs today need to be more than just points and miles. Today, Mastercard released "Beyond Rewards: Raising the Bar on Customer Loyalty," a new report that reveals how exceptional customer service, digital access and ease of use have displaced economic traditional points and rewards as the most important components for building loyalty.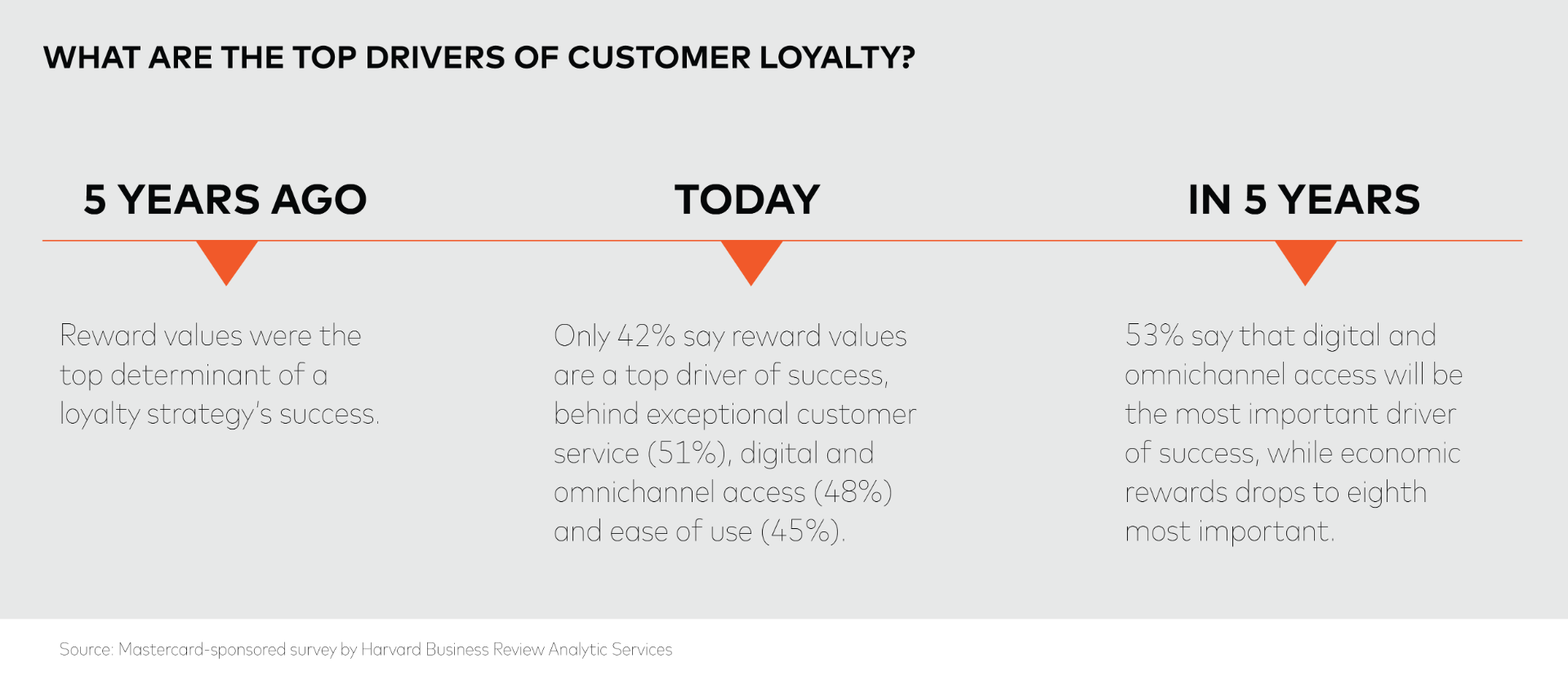 Developed by Harvard Business Review Analytic Services, the report highlights survey research that covers 400 executives in more than a dozen major industries around the globe including North America, Europe, Asia and South America. The Mastercard-sponsored study finds that fewer than half of survey respondents (42%) believe their organization's customer loyalty strategy is effective—and that companies are increasingly moving to seamless, digital experiences and creating personal connections that last far longer than a points bank. In fact, more than half (55%) of respondents say they've updated or refreshed their loyalty strategy within the past two years, including 30 percent who did so in the past year.
"Today's consumer has a bank branch, a retailer and all of her friends within her reach," says Francis Hondal, president, loyalty and engagement at Mastercard. "We need to meet consumers where they are, when and how they want to engage. This means connecting them across channels in a meaningful way and bringing them high-value services.  These are the building blocks for robust, loyalty programs today and into the future."
So what can executives and businesses do to stay ahead of the curve? There are four core areas companies can focus on, according to the study:
Create seamless, unique experiences: Our research shows that brands are increasingly focused on personalization and cross-industry partnerships that open more channels for consumers to earn and use rewards.
Deliver contextual loyalty: In addition to offering dollars and points, brands also need to build personal relationships with consumers and meet them precisely where they are. In fact, 57% of respondents say that forging emotional connections is a primary reason for investing in customer loyalty initiatives.
Become digital-first: Of respondents whose companies recently made changes to their loyalty strategy or are planning changes within the year, the top reason was to create a more digital experience (44%).
Leverage predictive analytics: Just 41% of respondents say their organization can successfully track the ROI of customer loyalty investments, and only 31% claim best-in-class loyalty measurement capabilities.
Of the other changes companies made to their loyalty programs, 40 percent added personalized offers, 30 percent added new perks and, interestingly, 25 percent looked for the personal touch by hosting events.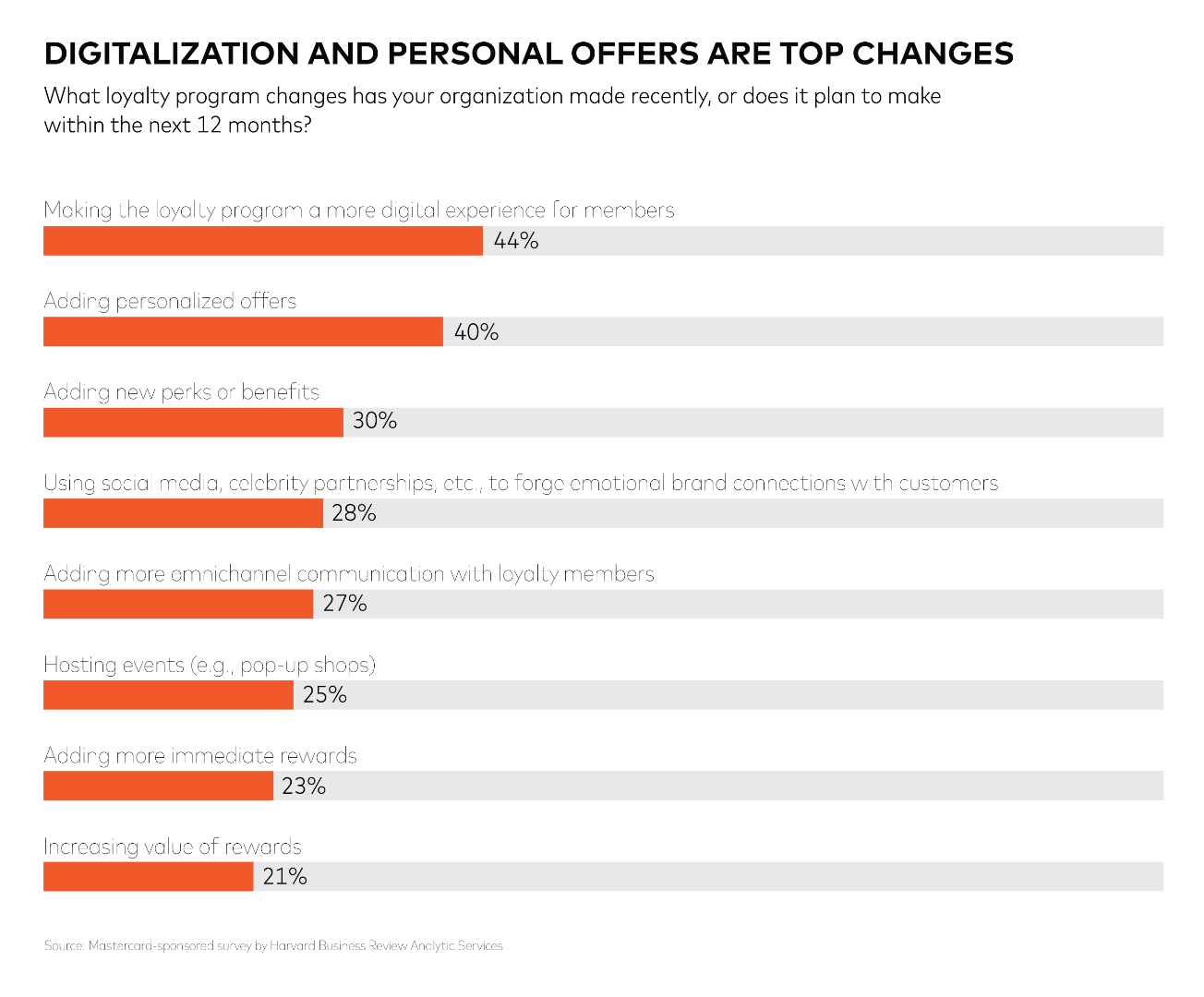 "At Mastercard, our brand has long been defined by experiences," continues Hondal. "Through products like Pay with Rewards, we enable choice for cardholders to spend their points and miles anywhere, anytime where Mastercard is accepted. Through Mastercard Travel & Lifestyle Services, we also provide best-in-class travel planning and booking services, bringing cardholders simple, high value digital solutions."