Sustainability
An Indian village beset by flooding inspires a native son's innovation
September 8, 2020 | By Sophie Hares
Editor's note: Mastercard's commitment to being a force for good extends beyond the workday. Our employees use their skills, expertise, and passion to engage with their communities and make the world a better, safer place. Here is one of their stories. 
Growing up in sprawling Mumbai, Kaushal Shetty would return twice a year to Madi, the village where he was born and lived until he was 2. He would visit his grandmother and help tend the lush rice paddies in the village perched on a riverbend in India's Karnataka state.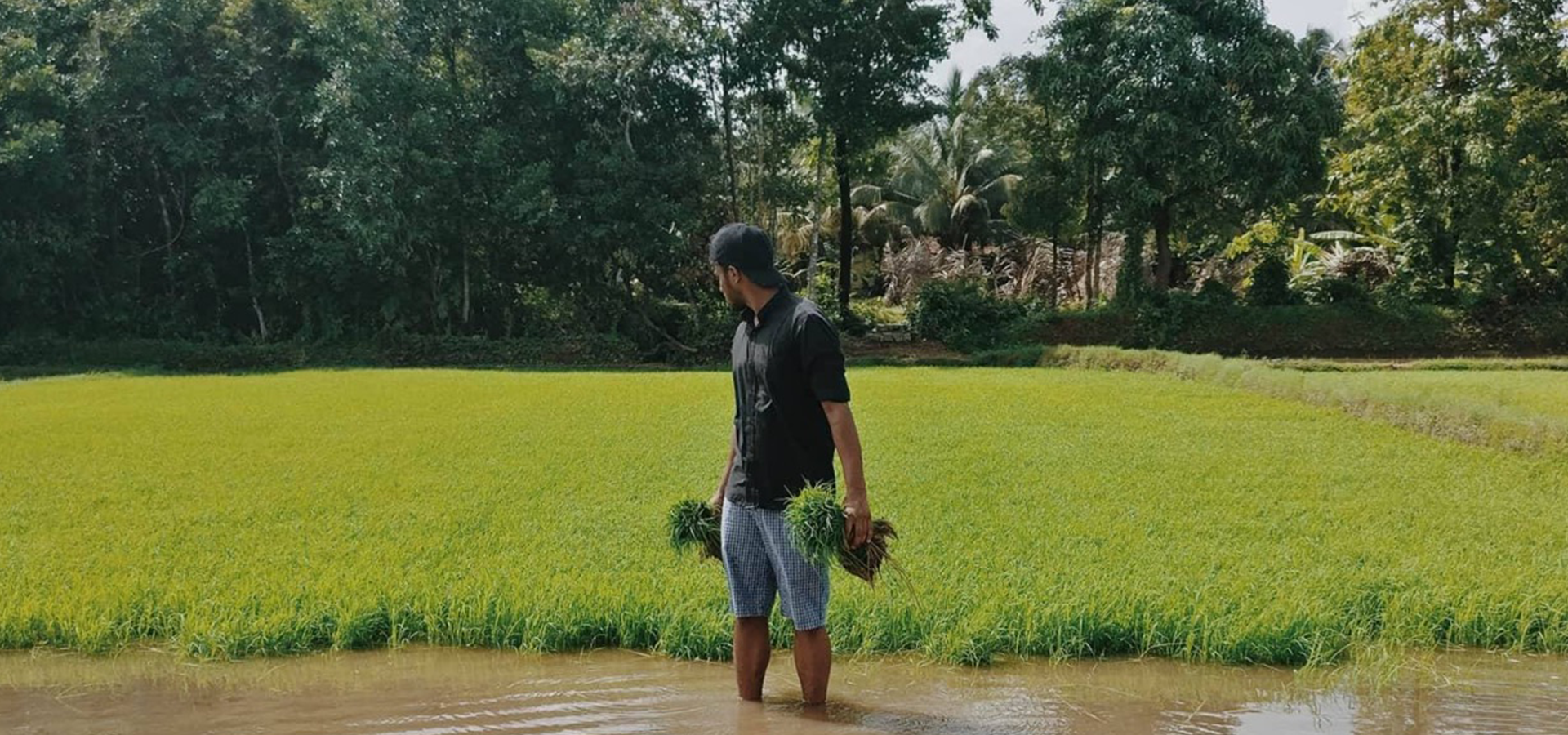 Some years, the torrential monsoon rains would swell the Ghataprabha river until it overflowed its banks, wiping out the villagers' precious rice crops and flooding their modest homes built from mud and bamboo.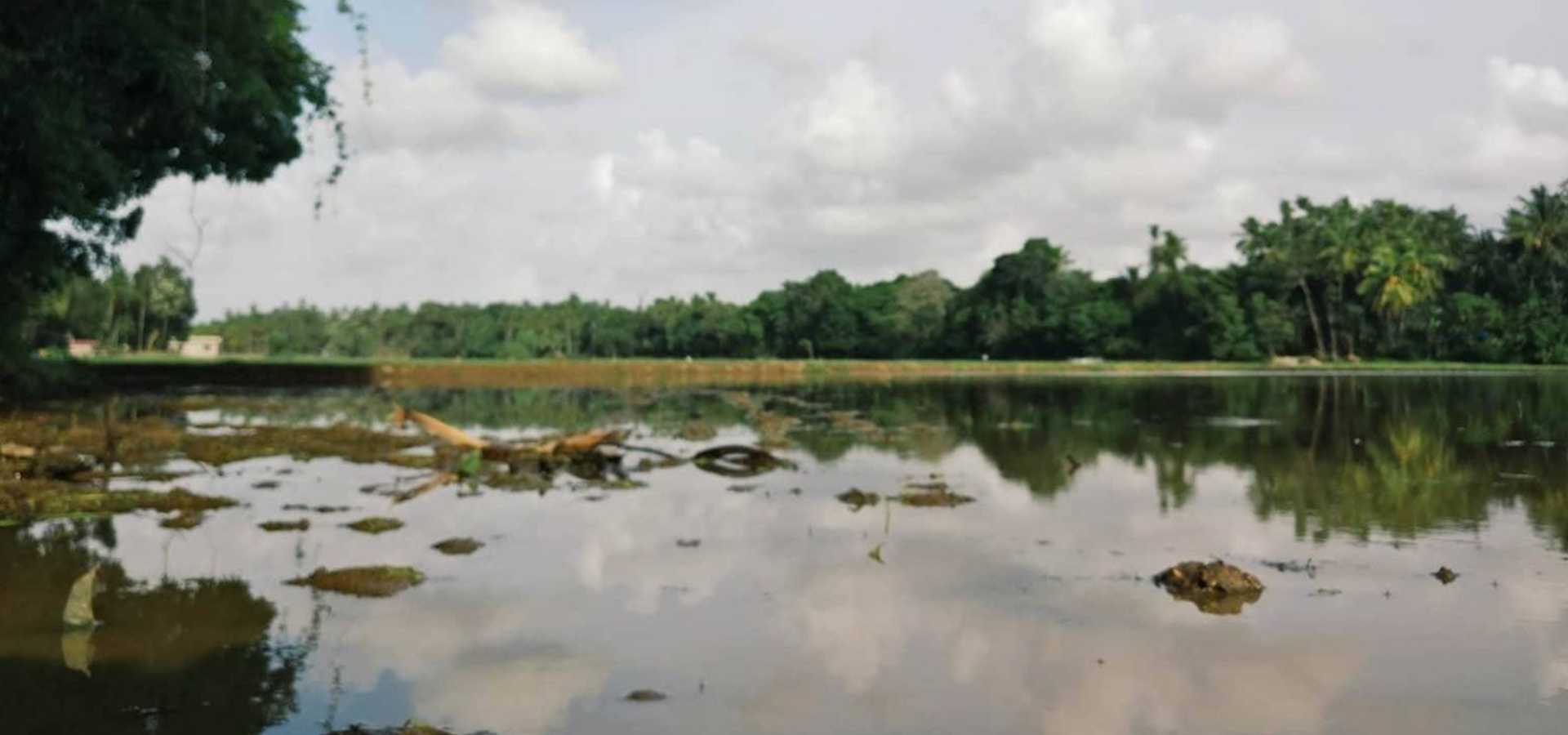 Now, Madi will be the first village to trial the new flat-pack Nostos emergency housing units that Shetty has spent the past year helping develop through the nonprofit Green the Gene, founded by his college classmate Madhav Datt.


"Giving people a sense of safety by providing a roof over their head during the flooding is more priceless than anything else in the world."
Shetty, who was the first child born in the village to attend the prestigious Indian Institutes of Technology (IIT), has always had a passion for helping communities hit by environmental crises. He started working five years ago with Datt at Green the Gene, a youth-led organization finding inexpensive ways to help communities hit by the environmental crisis. They chose the name Nostos for the shelters because it means homecoming in ancient Greek.
The units, which are constructed from recycled PVC panels, measure 100-plus square feet and include built-in sanitation and solar panels. Each shelter can be set up in about an hour and house up to seven people who would sleep on the floor.
Placed together, the shelters can form a sort of temporary minicommunity for people who have been displaced through natural or man-made disasters. They could be used in packed refugee camps to provide safe, self-contained housing for people fleeing war and violence. Alternatively, they could provide easily-sanitized individual units for people who need to self-isolate because of COVID-19. Each unit costs roughly $1,500 to make.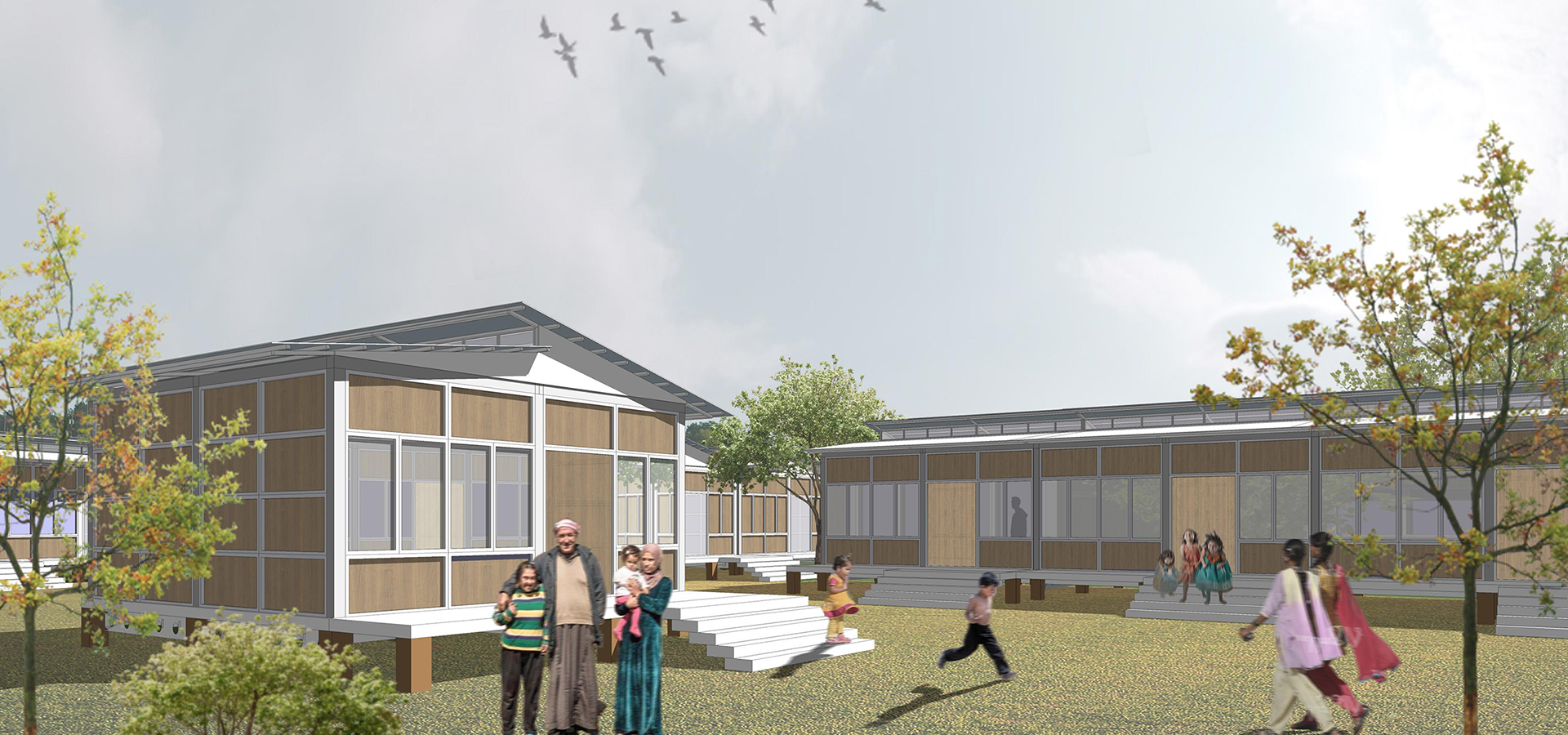 Providing safe, affordable shelter can mitigate the effects of disasters such as India's annual monsoon floods, which have displaced millions so far in 2020 and can lead to outbreaks of diseases such as cholera. A field trial scheduled for December in Madi will give Shetty and his team invaluable information about how the shelters hold up, how families adapt them to suit their own needs, and what elements need to be tweaked.
Nostos won a prize in the 2019 international COINS Grand Challenge, a global competition to uncover innovators with ideas to improve the built environment, and were invited to present at The World Bank in Washington D.C., where they won the audience award as part of the youth summit competition and were honored by Merza Hussain Hasan, executive director and dean of the board of executive directors of the World Bank.
Down the road, Shetty envisions sustainable design could be harnessed to provide longer-term shelters for the vulnerable families that live and sleep on India's city sidewalks. They could also be used as homes, classrooms or medical centers in disadvantaged communities in India and abroad.
"Each year, thousands of people in Madi and across the world are forcibly displaced from their homes due to natural disasters, and are deprived of access to sanitation, healthcare, education and employment," he says. "With Nostos, we hope to change that, keeping them safe, secure and close to home."