The Falkland Islands are a remote, weather-beaten archipelago where the penguins outnumber the people 100:1. A British overseas territory, the Islands are located about 8000 miles from the UK but less than 800 miles from the northern tip of Antarctica.
Falklanders are enterprising, inspired and above all resilient; many have grown their own small businesses from the ground up — but they faced a challenge when it came to accepting card and digital payments. 
Last year, Mastercard connected the Falkland Islands Government to Square, and the three organisations formed a partnership to bring card and digital payments to the Falklands' small businesses. 
We visited four small businesses in February 2020, following what had been the Falklands' most successful tourist season yet, to learn how they'd been transformed – a transformation that will only grow more vital as the digital economy continues to accelerate around the world.  
Watch the film and discover their stories below.
01
Falklands Helicopter Services
Sparky Ewen is the managing director of Falklands Helicopter Services. "This year, probably 60,000 to 70,000 tourists visited the Islands," he says. Before taking payments with Square, Sparky ran a cash-only business, which wasn't practical for the international tourists who would arrive by cruise liner assuming they could pay by card.


"We're the only aviation company in the world I'm aware of that combines helicoptering and penguins."



"We love giving our visitors a bird's eye view of one of the most beautiful places on earth."
Julie Halliday came to the Falklands in 2001. She was only planning to stay for a couple of years, she says. Nineteen years later, she's proud to call herself a Falkland Islander.
Now, Julie is the owner and artist at Studio 52, a gift shop and gallery in Port Stanley. "What's not to love about running your own business?" she asks. "If I'm half an hour late, I have to tell myself off."


"I just love making and creating things."



"I enjoy connecting and meeting people and talking to them about what I do."
03
Falkland Island Distillers
Richard McKee runs Falkland Islands Distillers, a local gin distillery. "Setting up a business in a remote location takes lots of leaps of faith," he says. 
"It's all about planning here. You've got to think for five, six months ahead."




"You have to have one foot in the past... but you can't lose sight of the future as well."
Kevin Kilmartin has been living in the Falkland Islands for 40 years. "On my passport, I say I'm a farmer," says Kevin. "We farm what you can see all around you, from the mountains to the sea."
Hattie, his wife, settled on the Islands 24 years ago. "There's something very unique and beautiful about the Falklands," she says. "But you have to be quite a pioneering spirit because you have to do basically everything for yourself."


"We farm what you can see all around you, from the mountains to the sea."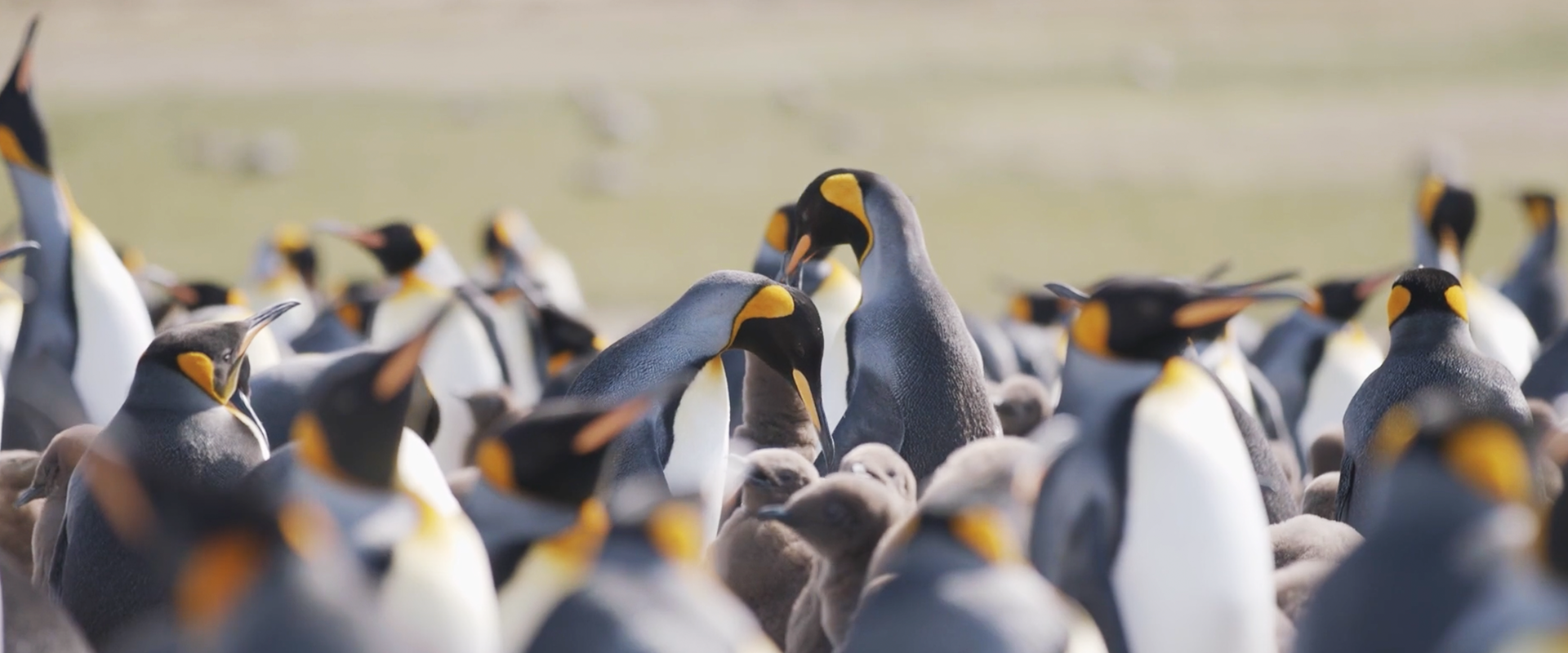 "It's a funny, magical place that carries on. The fundamental Falkland spirit hasn't changed at all."