In the face of COVID-19, ordinary people are doing extraordinary things
May 5, 2020 | By Dorothy Pomerantz
These Mastercard employees are stepping up and making a difference.

Fred Rogers famously said on his TV show, "Mister Rogers' Neighborhood," when things get scary, you should look for the helpers: "You will always find people who are helping." That's proving true in the current pandemic. Even as COVID-19 is wreaking physical and economic havoc around the globe, people are stepping up to help in any way they can. At Mastercard, volunteering is part of the DNA; during its annual Global Volunteer Month in May, employees in 2019 volunteered more than 10,000 hours. Even during the pandemic, these employees are still finding ways to use their free hours to make life a little easier for the people in their communities.
The crisis at home

Over the past 15 years, Sajad Shah has learned how to cope with incredibly difficult situations. Helping victims of an earthquake in Pakistan or aiding Syrian refugees on the Greek island of Lesbos, Shah often worked 72 hours in a row, keeping himself sane with power naps and healthy foods. He never thought he'd need those skills to deal with a crisis in his suburban London backyard.

But a few weeks ago, the world changed. A resident of Luton, Bedfordshire, Shah saw early on just how devastating COVID-19 could be. Two of his aunts and two of his uncles died in the space of just a few weeks in April. When his family went to the graveyard for the funerals, they saw people waiting in line to bury their loved ones.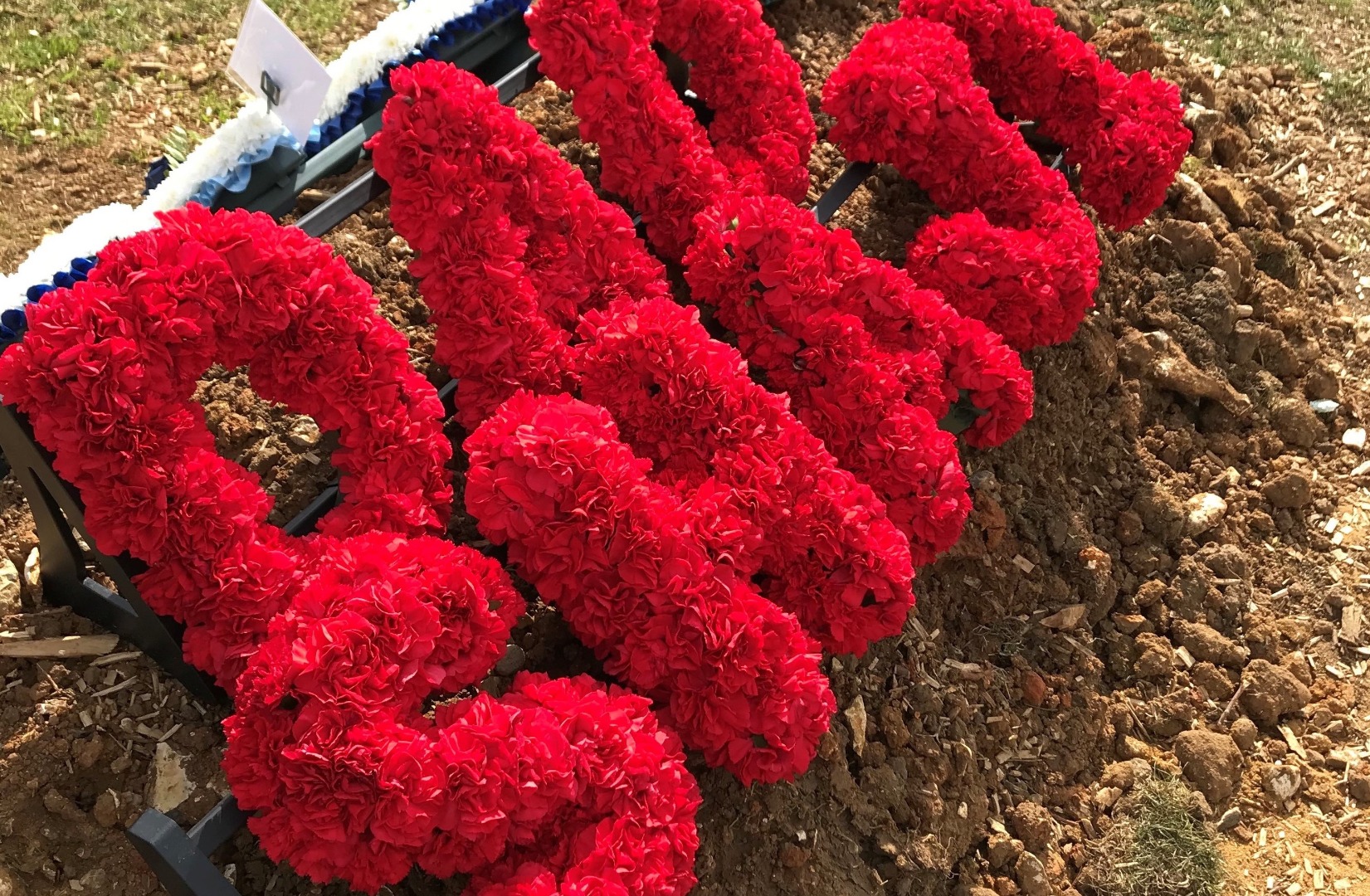 In the face of so much uncertainty, Shah knew one thing for sure — he wanted to do everything he could to help. "A local community center knew about what I'd done in the past. They asked if I could help local families," Shah says.

As more people died from COVID-19, families struggled to get the bodies from the hospital to a funeral home. The local registry office was closed, so they couldn't get death certificates. The graveyards were overwhelmed so people often had to wait weeks to bury their loved ones.

"We got involved and said to the authorities, 'You can't do these kinds of things in a crisis," Shah says. "We managed to get a process in place and to work with local cemeteries to get more workers in so they could do as many as 12 burials a day."

For the past two weeks, Shah has been working his day job designing and maintaining virtual desktop infrastructure for Mastercard, while spending every free evening and weekend hour helping his neighbors. In addition to helping when people have passed away, his group has created a watch list of 87 elderly people in the neighborhood who need support.

"They'll make a request and we'll go out, do their shopping and look out for them to make sure they're safe," Shah says. "For some of them who can't afford groceries, we're paying out of our pockets and asking the community to give donations. It's tiring but I'm glad I can help."
Bringing food to those in need

In Kyiv, Ukraine, Anna Shvager is also helping bring food to elderly people living around her city. Shvager is a risk manager at Mastercard. Normally, she divides her time between Brussels and Kyiv. But since the pandemic, she's been sheltering in place in Kyiv with her husband.

"For me working from home is very easy, to be honest," Shvager says. "Normally I'm flying every two weeks so it's a little bit of peace."

Charity work has been part of Shvager's life for the past six years. She's been mostly focused on two projects: Friends of Children, which helps orphaned children succeed at university, and Starenki, which brings food to elderly people who don't have family to help support them.

"In Ukraine, pensions are very small," Shvager says. "The majority of people are supported by their relatives, but there's a social registry of people without any close relatives. We help them."

That's meant assembling and delivering packages of food intended to last a person several weeks. Before the pandemic, Shvager and her colleagues did deliveries themselves. But as the government has encouraged people to stay in their homes, the organization had to find another way.

So Shvager reached out to her colleagues at Mastercard to raise enough money to pay a taxi company or find a company that can arrange delivery of the food after volunteers had packaged it. With the additional support, Starenki has been able to deliver around 1,000 food packages around Kyiv in March.

"It's not huge — it's a fund arranged by a few people and done with our own hands," Shvager says. "But it's making a difference for these people."

Recently, they were able to add an Easter cake to each package. The traditional Ukrainian cakes are made with dried fruit and covered in white icing. Shvager heard that many people were moved to tears when they saw the cakes among their regular food items. "It's a dangerous time," Shvager says. "We have to help each other."
Masks For The Front Line

Helping others has always been important to Anita Johnson. So when her daughter, Marybeth, who is in nurse practitioner school, said her colleagues were in need of cloth masks, Johnson didn't hesitate. The business operations engineer learned to sew 30 years ago to make dresses and Halloween costumes for her daughter. Now she saw a way to help her daughter again.

Johnson found a pattern online, pulled out her sewing machine and got to work. During the day, she's able to continue working for Mastercard out of her St. Louis home. On nights and weekends, she sews.

"I called a few of my friends and we've been turning out roughly 100 masks per week," says Johnson. "We have another order for 50 masks right now." The masks are going to hospitals, nursing and retirement homes, and even retail locations like Lowe's.

The work can be tiring. Johnson starts by cutting out the pieces of fabric and interfacing for a bulk of masks. Each mask requires two pieces of fabric, one for the front and one for the back, plus two layers of light interfacing. She then sews them and adds elastic. When she ran out of elastic, she turned to cutting up old T-shirts to make loops to keep the masks in place.

"Naturally the T-shirt fabric wants to roll," she says. "I let it roll, press it and stitch the roll onto the mask. It's stretchy and great around the ears."

Johnson has been doing what she can to bring a little light to the people on the front lines of this disease. When she can, she gets fabric with St. Louis Cardinals or Blues logos on it.

"If getting a Cardinals mask makes their day, that's awesome," Johnson says. "I feel like a homemade mask is just a small gesture. But if I'm able to sew, why not? I know I'm helping to make people successful."