Inclusion
A year of solidarity
May 20, 2021
Diversity, equity and inclusion have long been priorities at Mastercard, and we've repeatedly used our resources to take on the world's most pressing problems. Fifteen years ago, we established what's become one of the largest foundations in the world. Last year, we reached a milestone to bring 500 million people into the financial system, then doubled that commitment to 1 billion people.
But the wave of protests that swept across America last year forced our teams to evaluate our work to address racial injustice. In response, we sought to expand our commitment to using the talent and resources from all parts of the company to combat racial discrimination and create equal opportunities for all.
 


"The magic of diversity is that when you give people a level playing field, they will win — we will win — because they always had the potential to do so, when given the chance."
– MICHAEL MIEBACH & AJAY BANGA
Our efforts coalesced around last June's launch of our In Solidarity initiative. It's a companywide project that looks inward  — to elevate and support our Black employees — and outward —  to deliver the tools to lessen wealth and opportunity gaps.
A year later, our commitment and our track record are something that we're proud of — even though we know we still have work to do.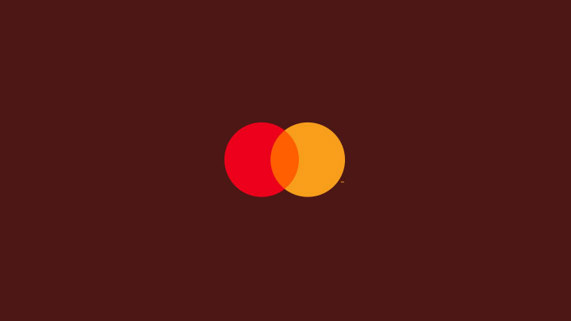 INCLUSION
In solidarity: Standing against racism and advancing equal opportunity for all
At Mastercard, diversity — embracing colleagues who look, act and, importantly, THINK differently — makes us stronger as teams, as a company, and as members of society. It's about people of different races and religions, gender identities and sexual orientations, nationalities and ethnicities. It's how we guard against our blind spots and see the longer path to opportunity ahead.

Investing in our people


Lisa Maxwell is a vice president in our Data & Services business. Since the pandemic hit, Maxwell helped establish Data & Services marketing's campaign development team from her New Jersey home while her daughter completed her junior year 100% virtual, she says in a phone interview. She also continued to serve as an active, volunteer board member for the GrassROOTS Community Foundation, a training institution in New Jersey with a mission to — here Maxwell hands the phone over to her daughter Amina — "to create a world where all girls grow up to be healthy women."
A Jamaican immigrant who became a U.S. citizen in her 20s, Maxwell brings her whole self to work. She speaks out about making the invisible history of the systematic extraction of resources from Black, brown and indigenous communities visible through collective education.  She dedicates her company-granted volunteer days to support GrassROOTS social justice initiatives in New Jersey, Jamaica and Ghana.
That's why when Mastercard reaffirmed its commitment to supporting communities of color and recognized Juneteenth as a community day, it resonated deeply with Maxwell. "It's important to me that the place where I spend most of my time each day fully understands the invisible barriers people who look like me experience," she says.
Looking at our organization, we've worked to deepen our culture of inclusion. Those efforts include launching conscious inclusion training around the globe, investing in development leadership training programs to support Black and minority talent, implementing practices to maintain pay equity and investing in a third-party audit to ensure we're assessing our work objectively.
Black Americans account for 13% of the U.S. population but represent only 3% of the executive and senior-level roles at companies. In December, Mastercard joined the HBCU Partnership Challenge, an effort to promote greater engagement between private companies and historically Black colleges and universities, to ensure it recruits, develops and retains an inclusive workforce at every level.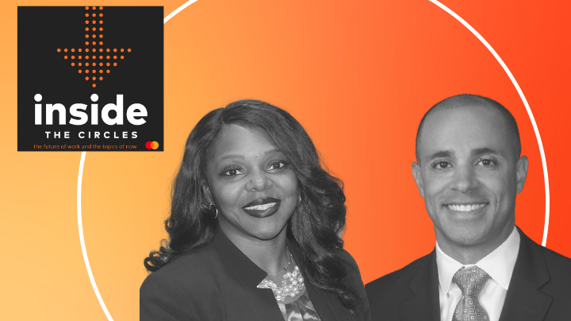 PODCAST
Inside the Circles podcast: The power of HBCUs in closing the Black leadership gap
On this episode of Mastercard's podcast about the future of work and the topics of now, host Latoya Bennett-Johnson, a Hampton University alum, chats with two Mastercard executives and HBCU graduates about their experiences, their advice for Black students considering college and making decisions about their careers, and what can be done close to the leadership gap.
We know, though, that it's not just about the programs we implement, but the people who bring them to life. Like Maxwell.
We've had countless employees at all levels raise their hands to participate in advisory committees to provide guidance on our political giving and to ensure our brand activities are inclusive,  and to volunteer in our new Racial Justice Pro Bono program, among other initiatives. And these activities have the involvement of a strong business resource group, Leveraging Employees of African Descent, known as LEAD, to help ensure the programs have meaning, resonance and impact locally.
"It is up to each of us, and all of us," Maxwell says, "to seek out the truth so we can assure a better tomorrow."
---
As part of our journey to build an economy that works for everyone, everywhere, we are investing
$500 million
in Black communities over the next five years.
---

Supporting our communities


Support, says Lakeysha "Dr. Key" Hallmon, is a verb. Dr. Key is the founder of Our Village United, an Atlanta nonprofit that helps Black entrepreneurs access credit and grow their businesses.
One of those entrepreneurs is Ikeda Myers of Love Ground Candle Co. While working a full-time job and raising two young daughters, Myers spends her spare time building up her hand-poured soy candle business. She took part in Our Village United's  incubator program Elevate, taking advantage of its tools, training and mentorship, and in December opened a stall in Village Retail, the nonprofit's new brick-and-mortar store. In April, Mastercard announced a new partnership with Our Village United to help entrepreneurs like Myers enhance their online presence and strengthen their cybersecurity.
Connecting people — to each other and to opportunity — is what Mastercard is all about. We believe today's digital economy should be inclusive, and affordable financial services should be available to everyone. Mastercard is working to do that by digitizing more services–city programs, loans for small businesses, payments to workers — to make them easier to access.
---
Our focus on volunteerism has led to a
20% increase
in employee volunteer hours dedicated to the Black community this past year.
---
There is much that's been done and so much more we want to accomplish.
That's why we made a $500 million commitment to help close the racial wealth and opportunity gap, starting in seven cities across the U.S.: Atlanta, Birmingham, Alabama, Dayton, Ohio, Los Angeles, New Orleans, New York City, and St. Louis. These cities have already developed forward-thinking programs to tackle systemic barriers holding back many Black communities.
Mastercard, the Mayors Fund for Los Angeles and Accelerator for America are expanding the Angeleno Card initiative, which has already distributed more than $36 million in the form of no-fee debit cards to help more than 100,000 LA residents hardest hit by the pandemic. Our partnership with the Active Bystander for Law Enforcement (ABLE) Project is helping to build a culture of peer intervention that prevents harm through training, starting with nearly three dozen police departments across the U.S. and Canada, including Baltimore, Boston, Cleveland, Denver and Philadelphia.
We've taken our efforts on the road to host a multi-city virtual tour with events and workshops in our seven commitment cities, bringing together community and industry leaders, government officials and small business owners to address solutions aimed at closing the racial wealth and opportunity gap. In select cities, we're specifically spotlighting the state of Black women-owned businesses as an extension of our Strivers Initiative. In  partnership with Fearless Fund, a venture capital fund built by women of color for women of color, we are also providing Black women small business owners with additional grants and Digital Doors resources to help maintain and grow their businesses.
This work complements the efforts we've launched with the National Urban League, which is focused on providing economic empowerment, educational opportunities and the guarantee of civil rights for the underserved in America.
 


"Black entrepreneurs have battled decades of historical disinvestment that have limited access to necessary resources and funding that enable economic empowerment. And  research has shown that Black small business owners have been disproportionately impacted by the COVID-19 pandemic. We are proud to expand our long-standing partnership with Mastercard to launch a new leadership institute that will equip community leaders with necessary skills to combat these economic injustices in Black communities."
– Marc Morial, President and Chief Executive Officer, National Urban League
When Atlanta's Village Retail launched in December, Myers brought her 4-year-old daughter to the grand opening. "Being surrounded by Black entrepreneurs who are walking in their light, breaking barriers, owning businesses and inviting others to have a seat at the table is something that she will keep with her for years to come."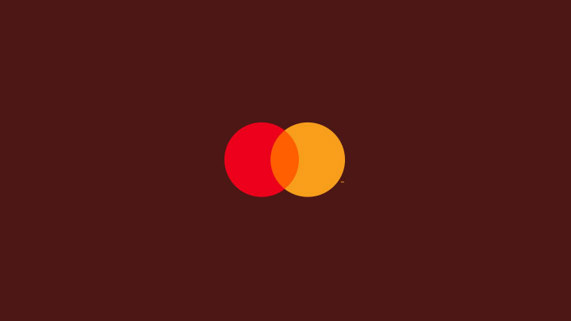 FEATURED TOPIC
Solidarity in action
As a part of our journey to build an economy that works for everyone, everywhere, we are investing $500 million in Black communities over the next five years.

Doing well by doing good

Following the 2014 riots in Ferguson, Missouri, Wole Coaxum found it unfathomable that he was seeing similar images he grew up watching in documentaries about the Civil Rights movement — and hearing the same conversations about how to solve racial problems.
Finding few financial services tailored for minority communities, Coaxum seized the opportunity to get involved. In 2015, he joined four other partners to found Mobility Capital Finance Inc., also known as MoCaFi, a fintech dedicated to providing financial services to suit the specific needs of people of color.
By partnering with and investing in companies such as MoCaFi  through our Mastercard Start Path program, we're enabling alternative financial services in underserved communities.  SpenDebt, which automates consumer debt repayment, joined Start Path in April as the first recipient of the new programming for early-stage startups led by underrepresented founders. Of the six scaling startups in the most recent Start Path class, two are Black-owned businesses with innovative solutions that stand to make a real impact for consumers.
We're making strategic investments in minority-owned businesses that unlock access to financial tools and services for Black families — we've invested in Greenwood, a digital banking platform for Black and Latino individuals and business owners, whose core mission is to foster new-wealth generation and financial education, and Goalsetter, a savings and financial literacy app for kids that directly supports the needs of Black families.
Financial technology has made it possible to bring more people into the digital economy faster and more seamlessly than ever before, but we need to be deliberate about building with and for Black communities.
And this year, we embarked on a broad review of our supplier base, ensuring that our investment dollars are spent with a diverse group of vendors. From the amount spent to the number of Black-owned businesses we do business with, this has been an area of considerable focus.
We will continue to invest in projects that drive inclusion and allow us to do well by doing good. It's about learning from new partners, anticipating the needs of people — and designing services for them that build prosperity.
---
20% YOY increase 
in spend with Black suppliers while increasing Black supplier base to diversify spend
---
Coaxum says he is working to have 100,000 users banking on MoCaFi by the end of this year. "It's a real opportunity to reimagine how our dollars are distributed to vulnerable people," he says.
This wasn't the first year of this work, and it certainly won't be the last, as we develop more ways to support entrepreneurs like Myers, innovators like Coaxum, and our employees like Maxwell.  We're committed to pushing ourselves forward so next year we'll have even more success stories to share.