Inclusion
Black-owned restaurants have supported their neighbors. Now they need help
February 24, 2021 | By Amy Kover
Vonda McPherson has long been known by locals for the fried catfish, oxtails and other Southern specialties she serves at Vonda's Kitchen in Newark, New Jersey. In 2014, she received a catering order that would change her life: Feeding 11,000 people for the Super Bowl at MetLife Stadium. "The Super Bowl was a beautiful experience," McPherson says. "And it gave me an opportunity to up my own game."
Since that day, diners have flocked to her restaurant and catering orders rolled in for major events throughout the tri-state area. But when the coronavirus  pandemic blew in last March, McPherson had to shut her doors for two months. When she reopened, curbside pickup and delivery brought in only half of what she once earned, corporate catering dried up, and so did the lunch crowd from downtown Newark.
To keep her business going, the former sales executive resorted to tapping into her personal savings, forgoing a salary and closing an extra day per week. "It's been hella hard," she admits. Yet, she was reminded of her good fortune when a fellow Black restaurant owner called to offer her his inventory of food. He was closing.
"Vonda, I am done," he told her, McPherson recalls. "I am going to retire and keep what I have in my pocket, rather than trying to drag this thing out."
Vonda McPherson
The coronavirus has been especially cruel to the restaurant industry, forcing more than 110,000 establishments to close in 2020, some temporarily, some for good. And few have felt that pain as acutely as Black restaurateurs. Traditionally, they have had a harder time accessing institutional and generational wealth to start their businesses and keep them running, says Marcus Samuelsson, the James Beard Award-winning chef, author and restaurateur, who turned several of his eateries into community kitchens at the start of the pandemic. Added to that, the Black community today has been hit much harder by COVID-19, in infection rates and death, with severe impacts on businesses run by people of color.
In the wake of mass protests in 2020 over racial injustice, there has been a growing recognition of the link between social inequality and economic opportunity. Locally-driven, social media-fueled campaigns encouraged people to support Black restaurants and other Black-owned businesses, while corporations promised to invest underserved communities and to look at inclusion in their own ranks. Samuelsson recently launched the Black Businesses Matter Matching Fund, which aims to raise funds to support these struggling businesses through the power of crowd-sourced campaigns and exponential matching funds from corporate as well as individual donors.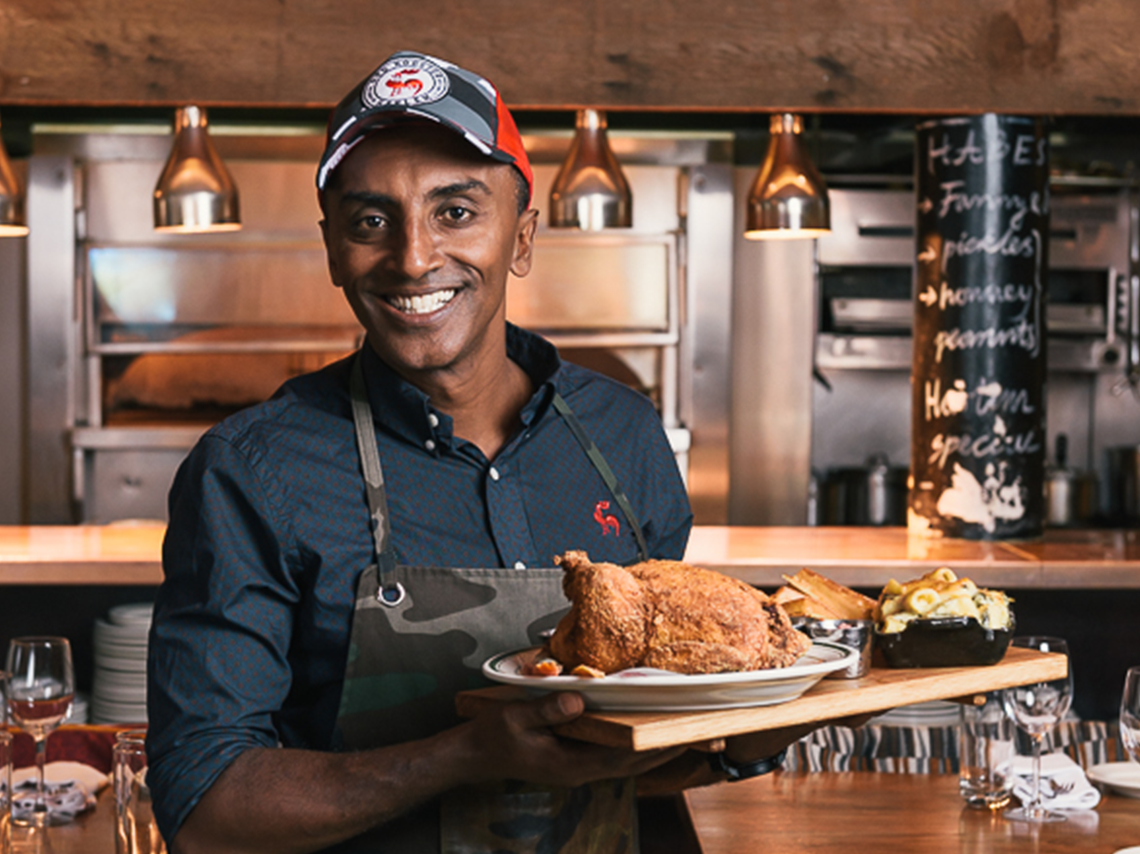 Marcus Samuelsson
And U.S. President Joseph Biden announced Monday specific changes to the U.S. Paycheck Protection Program (PPP) that makes equity more of a priority, including eliminating certain restrictions on loans and limiting applications to businesses with fewer than 20 employees during a 14-day period starting Feb. 24.
Black-owned restaurants are the cornerstone of Black neighborhoods, feeding the soul of a community, creating jobs and playing an important role in the fight for social justice, Samuelsson says. When a Black restaurant fails, it leaves an outsized hole. That problem has been far more pronounced as Black-owned businesses closed at more than twice the rate of their white counterparts in the first two months of the pandemic.
"Without the restaurants, it makes it harder for people to engage with outside communities," Samuelsson says.
"Without restaurants, the retail shops won't survive either. The restaurants are the anchors that pull you in and make you want to hang around a neighborhood longer."
Long before COVID-19 struck, the odds have been stacked against Black restaurateurs in an industry known for high startup expenses and low profit margins.
"Whether it's equipment, marketing, staff, or food, you had better believe that costs a lot of money," says JJ Johnson, the acclaimed chef and cookbook author who opened his rice-centric FIELDTRIP in Harlem in 2019. Despite the pandemic, he spun off two more locations in New York City in recent months.
"The cash component was the hardest part," Johnson says of opening his restaurants. "Running out of money, maintaining it, thinking you have enough resources and then all of a sudden you're left with nothing." 
Most small businesses in majority Black or Hispanic communities do not have enough cash on hand to cover expenses for more than three weeks, according to a recent study from JPMorgan Chase & Co. Nor have they historically had access to fair lending practices. Black-owned firms are nearly twice as likely to be turned down for financing compared to white-owned businesses, even though they tend to apply for lower amounts, according to a 2019 Fed Small Business report. And limited data suggests Black businesses may have received disproportionately fewer PPP loans than white-owned businesses.
Johnson says his federal funding application was declined three times before receiving a PPP check. "There are a lot of Black-owned businesses that just aren't able to get PPP money to stay alive and it's not fair."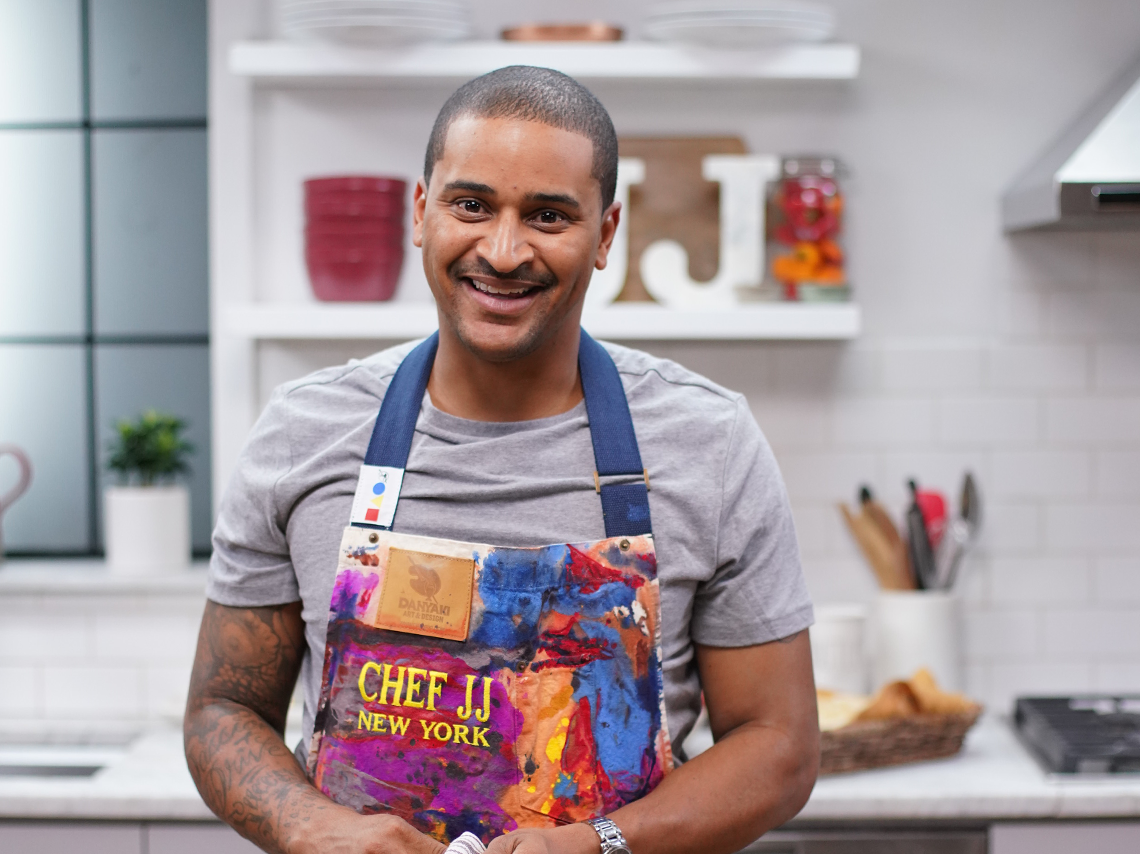 JJ Johnson
The world has a long way to go create true racial economic equality. For now, one avenue for funding that is available are through Community Development Financial Institutions (CDFIs), nonprofit financial service providers focused on helping communities that are not well served by traditional banks. CDFIs have roots deep in neighborhoods, offer below market rate loans, specialize in smaller loans and often use flexible underwriting criteria that help them safely deliver responsible capital to entrepreneurs.
"They understand the value of social capital and how connected to the community you are," says Sandy Fernandez, who oversees strategies and programs in North America for the Mastercard Center for Inclusive Growth. "Who you know in the community and what kind of events you cater are criteria that go a long way for local restaurants."
The catch is that many businesses don't know about CDFIs. Or sometimes, when they do find out, it's too late and a single loan cannot help them. As part of a $500 million commitment to Black communities over the next five years, Mastercard is making concentrated investments designed to give Black-owned businesses access to financial tools and capital they need to succeed.
For example, the Association for Enterprise Opportunity (AEO), an organization dedicated to microbusiness development, is creating a digital "CFO in a Box" that can help both with cash management and serve as an on-ramp to secure funding. The app will use artificial intelligence to analyze a business's expenses and cash flow to provide financial advice akin to that of a CFO. It can then match businesses up with loans that fit their needs, and the Center is working with a CDFI in St. Louis to help AEO deploy and test the app with Black-owned businesses in underserved communities.
And Black-owned restaurants are among the most crucial of those small businesses. Nothing draws people into a neighborhood — or encourages them to spend money — like great food.
Nothing provides comfort like stopping by your favorite local spot for an affordable meal. This is largely what keeps McPherson fighting to keep Vonda's Kitchen going. That and a steely refusal to let coronavirus win. "I do not want to see my business go down in a pandemic," she says. "To go down in a pandemic? That's crazy!"