Innovation
How the Gemini credit card could change crypto and payments
May 26, 2021 | By Ben Fox Rubin
In late April, Gemini — co-founders and twin brothers Tyler and Cameron Winklevoss' platform for all things crypto — offered up a handful of details about their upcoming credit card, including a deal to bring Mastercard on as its exclusive partner.
The Gemini credit card, revealed earlier this year, doesn't dole out cash back or points. Instead, it will provide real-time rewards in the form of more than 30 different cryptocurrencies a cardholder can pick from, including bitcoin, ether or litecoin.
At the time of the announcement, the card had brought in over 140,000 people to sign up for a waitlist to get it. Three weeks after the Mastercard announcement, that waitlist grew to over 250,000.
The Gemini card is emblematic of the growing world of crypto, as digital currencies and blockchain tech edge closer to the mainstream. A crypto rewards card illustrates the expanding choices available for customers today, as loyalty programs have shifted to meet changing tastes. Plus, providing crypto in a way that doesn't change consumer habits can encourage more people to invest in digital currencies.
The new card launches this summer in the U.S., with those on the waitlist getting first access to apply. You'll be able to access your card nearly instantly upon approval and can add it to your mobile wallet. Then, you can earn up to 3% back in your crypto of choice, with rewards available in your Gemini Exchange account immediately after purchase, where you can trade for other cryptocurrencies, earn interest through Gemini Earn, cash out for U.S. dollars or simply hold it. 
Ahead of the credit card launching this summer, the Mastercard Newsroom interviewed Noah Perlman, Gemini's chief operating officer, and Jess Turner, Mastercard's head of new digital infrastructure and fintech, to learn more about the card and why they wanted to create it together.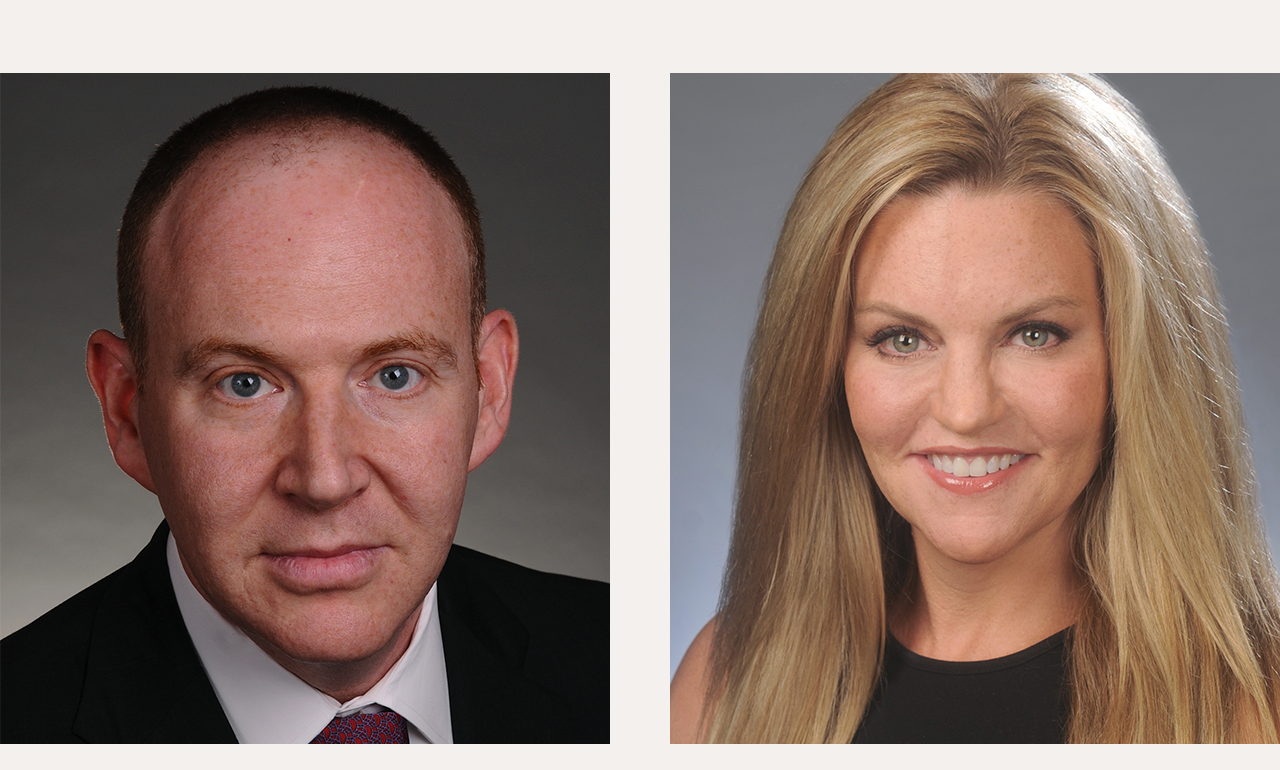 Noah Perlman, COO of Gemini, and Jess Turner, executive vice president, New Digital Infrastructure & Fintech, Mastercard
What's the origin story for this card?
Perlman: The concept started in 2017 at a tiny San Francisco startup called Blockrize. Founder Thomas Harrison wanted to figure out how he could bring more people into the crypto ecosystem. He found many people hesitated to jump into crypto because of the risk and volatility associated with these digital assets, but also the complexity of getting started. He brainstormed different ideas and sought feedback from his network before ultimately landing on a crypto rewards credit card. Most consumers are already familiar with credit cards and there's a minimal risk — you get the rewards as a benefit.
Gemini was, of course, also interested in bringing crypto to the mainstream. We connected with Blockrize's team in 2020 to discuss bringing its idea to our platform as a new product for our customers. Both sides quickly realized we could achieve a lot more together, with Blockrize's small team able to grow faster under Gemini's larger structure and using Gemini's platform, and Gemini benefiting from Blockrize's three years of crypto card development. So, we acquired Blockrize and have been working to launch the Gemini credit card since.
We've been in touch with Mastercard for a while, too, and saw the potential to connect its global network, customer base and security capabilities with the concept for this card.
But why do you think it's important to get more people into crypto in the first place?
Perlman: A lot of people may only see crypto as a speculative investment or a store of wealth. While yes, we believe in the investment element, there's a lot more to it than that. Crypto is a promise to create a more equitable financial system and can be a safe haven from high-inflation fiat currencies, especially in parts of the world where moving money isn't easy or cheap. Gemini's mission is to empower the individual and we believe this credit card will bring more people into the cryptosystem and benefit all who are a part of it. Added to that, there are new ways to use cryptocurrency and participate in the ever-growing industry.
Turner: At the heart of it, payments really come down to choice — and that involves more than just credit or debit. Our focus with digital currencies isn't really about getting more people into crypto but giving them the option if they are interested — and demystifying it so they can take advantage of a full range of choices.
The world is changing, and people have different expectations than they did just a year ago. Payment is a great example — people want to access their money how they want. To give people that choice, it's critical for Mastercard to offer all sorts of payment services. We're excited by all the vibrance in the crypto ecosystem and are using our expertise in payment tech to add important elements such as consumer protections and regulatory compliance.

Who's the audience for this card?
Perlman: It can be, really, for everyone. For current crypto investors, it's a way to earn rewards in these assets through everyday purchases, and for people new to crypto or those who are crypto curious, it's an easy way to dip a toe into the market. We believe this card will be appealing to the crypto curious who want to learn more about it without having to change their daily habits.
Turner: We've been seeing an increased appetite from consumers for different kinds of digital payments. This interest came up clearly in our New Payments Index research this month, with most people saying the pandemic caused them to test out new forms of payments, such as contactless or crypto. Compared to a year ago, millennials showed a much greater interest in crypto versus other age groups. So, offering a card like this makes sense to benefit our customers.

Why offer real-time rewards?
Perlman: There were three main reasons to make these rewards in real time instead of, say, monthly like other cards currently available on the market. One was the instant gratification from getting rewards immediately after a purchase. Second, the potential for price appreciation. Unlike cash-back rewards or airline miles, we've heard from consumers that they find the financial upside of cryptocurrencies like bitcoin extremely appealing — especially when they can earn it in a low-risk way. It's important for them to receive the rewards as soon as possible so they can benefit from any price appreciation. Lastly, earning rewards intraday, every day can reduce volatility risk over time than if you were to earn them once a month.

Why did you want to work with Mastercard to launch this card?
Perlman: We've been in contact with Mastercard for years. Back in 2018, the Blockrize team pitched the idea for this card to Mastercard and their team was really excited by it. Gemini is focused on growing the crypto ecosystem by bringing more people into the industry and launching helpful and innovative financial products. Partnering with one of the largest networks in the world to help consumers easily earn crypto on their everyday purchases was an obvious choice.
Turner: We very much share the same ethos as Gemini when it comes to giving people innovative products and building upon them — making our collaboration a natural fit. Gemini is a visionary in the crypto space, and we've been excited to work so closely to offer a product that was compelling to a lot of people already.

What are you hoping people get out of this card when considering the broader world of blockchain?
Turner: As the crypto world continues to evolve, we're committed to helping to shape it and guide it, using our principles to protect consumers and their data, and follow regulations. We think those critical guardrails will help bring crypto to a much larger audience.
Perlman: We see this card as an entry point into cryptocurrency for many. While initially some will just hold cryptocurrency as an investment, we believe they will eventually want to explore the many other crypto products and projects. That can include collecting digital art or collectibles known as nonfungible tokens (NFTs), earning interest on crypto holdings, participating in decentralized finance (DeFi) or using stablecoins as a form of payment.