Inclusion
How two young entrepreneurs are gaming the financial system (in a good way)
October 13, 2021 | By Deborah Abrams Kaplan

Pedro Moura emigrated from Brazil as a teen with his family to escape economic hardship. But when he worked at a bank in East Los Angeles in his early 20s, he told customers who looked like him that he couldn't offer them credit because they didn't have a credit history. He couldn't help them invest either, even when they had a little money in their accounts.
Jessica Eting's father immigrated to the U.S. from the Philippines, and her mother is a third-generation Mexican American. They raised her in California's Central Valley and struggled throughout her childhood to bring in enough money, particularly after her father's unexpected illness. Like Moura, she felt the need to earn a college degree that could lead to a good job and financial stability.
By the time Moura and Eting met in business school, they had realized that banks struggled to reach many Americans like them, especially those new to financial services — and decided to change that. "We didn't think there were enough people that looked like us thinking about how to design financial products," Moura says.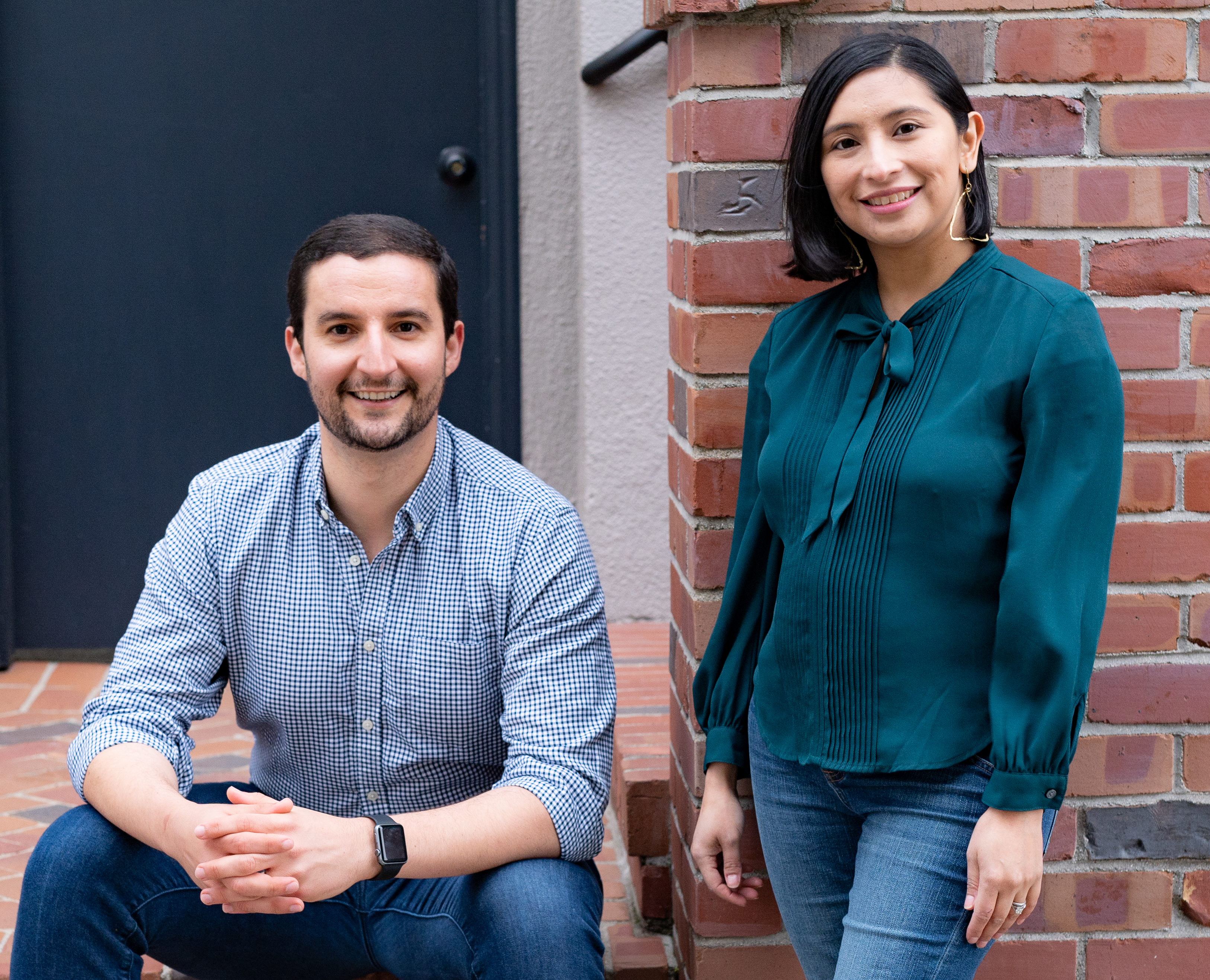 In the U.S., 14% of the Black population and 10% of the Hispanic population do not have a checking, savings or money market account, according to the most recent U.S. Federal Reserve report on the economic well-being of American households. That's compared to just 3% of the white population. This lack of access to financial services exacerbates the racial wealth gap, hindering progress not only for minority communities but also taking its toll on the economy as a whole due to lost consumption and investment.
In Latin America, COVID-19 has accelerated financial inclusion — a recent report commissioned by Mastercard shows that 40 million people across the region got a bank account in the first five months of the pandemic — but large swathes remain unbanked. The most recent World Bank figures, from 2017,  show less than half of those 15 and older do not have bank accounts, and only 37% have any savings.
With the goal of making a difference while building a business, Moura and Eting founded Flourish
Savings, now Flourish Fi, in 2018. The direct-to-consumer financial wellness app, available in the U.S., uses game theory and lottery tactics to entice users to build rainy day funds. Initially, they wanted to distribute it through schools, nonprofits and employers, but soon realized that by licensing it to financial institutions in a white-label format, they could reach more people. Flourish now has financial institution customers across the Americas, including Brazil and Bolivia.
With Flourish, banks and credit unions can strengthen customer relationships with consumers who typically transact offline, while consumers develop better financial habits — and it's working. Banks — like Brazil's Banco Carrefour and Bolivia's BancoSol — find that customers log in to their app or website twice as much as they did after adding Flourish, Moura says. Customers who saved nothing in a six-to-eight-month period in the past are now saving $600 over that same period. And as the banks provide incentives on Flourish for on-time loan payments, repayment levels are rising.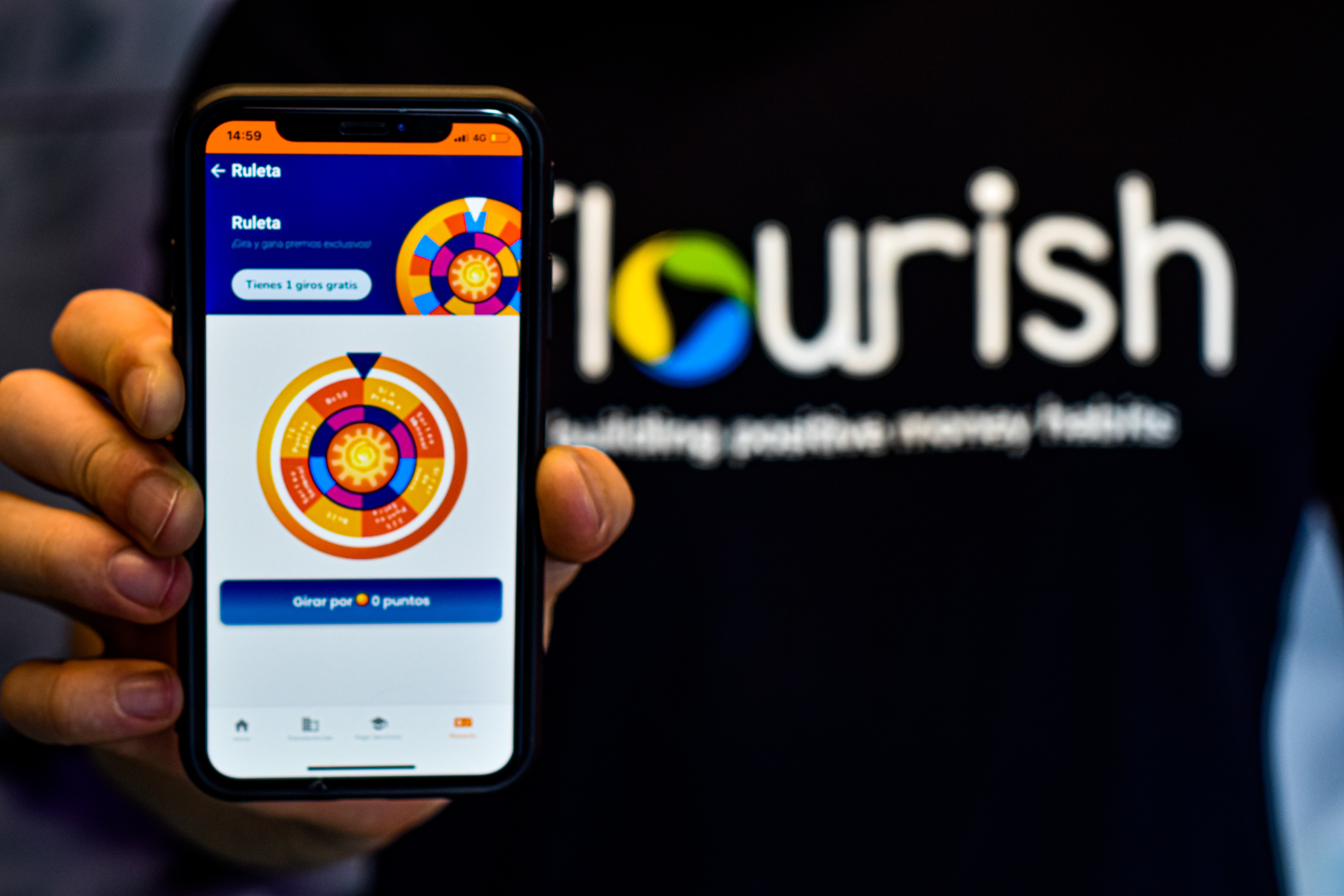 The key, according to Moura, is mixing personalized nudges with data intelligence and incentives to drive behavior. For example, when logging on, customers may get personalized quests that lead to a few extra dollars being deposited into their account. Or they may get to spin a virtual wheel of fortune after making a loan payment on time, set up the app to trigger micro-deposits based on their favorite sports teams' wins, or test their financial knowledge with personalized trivia about their spending habits. There's always some kind of nugget, reward or chance to win.
Earlier this year, Flourish scored $1.5 million in seed funding led by Brazilian venture capital firm Canary. It also joined Mastercard's Start Path engagement program for later-stage startups for the network and visibility it needs to grow.
"When you are building the revolution and you are changing things," Moura says, "you need many others to come along on that journey."