Inclusion
This MBA student is building a way to give immigrants credit where credit is due
March 18, 2021 | By Amy Kover
Ten years ago, South Korea native Kristy Kim felt like she had nailed the American Dream. She had perfected her English, studied hard, graduated from a top-tier university, and landed an investment banking job with a six-figure salary. Now she was ready to purchase her first car.
But when she applied for a loan, she was hit with a harsh reality. Kim was rejected because she did not have a credit score. Like many other immigrants, her family had scrimped to pay for college without taking out student loans, and Kim didn't have a credit card. Now she was forced to pay in cash for her Lexus. "I felt the system was penalizing me for being debt-free," she says.
As Kim spoke to more of her friends, she discovered that she was not alone. Over the last decade, a growing number of young people have, like Kim, opted to study or work in the U.S. Known as Generation G – for global – these young adults are often hard-working, innovative and contribute to economic growth. But, according to the company's analysis of Consumer Financial Protection Bureau statistics, 76% have not previously built up a credit history. For them, that means they cannot obtain loans from traditional financial institutions, which require at least a credit score to get started. Kim estimates that such legacy lending policies prevent 40 million people from accessing credit, the building blocks to wealth, including cars and homes.
Kim thought she had an idea that could help close this gap. In 2019, while working toward her MBA at The Haas School of Business at the University of California, Berkeley, she launched TomoCredit Inc., a startup  that offers credit for those without a credit history. The secret sauce: open banking, the ability for people or businesses to share their bank account data with fintechs, merchants, digital platforms and others. Open banking – codified in the European Union and market-led in countries such as the U.S. – is reshaping financial services to empower consumers to access, use and benefit from their own data, better managing their financial lives and improving their financial health.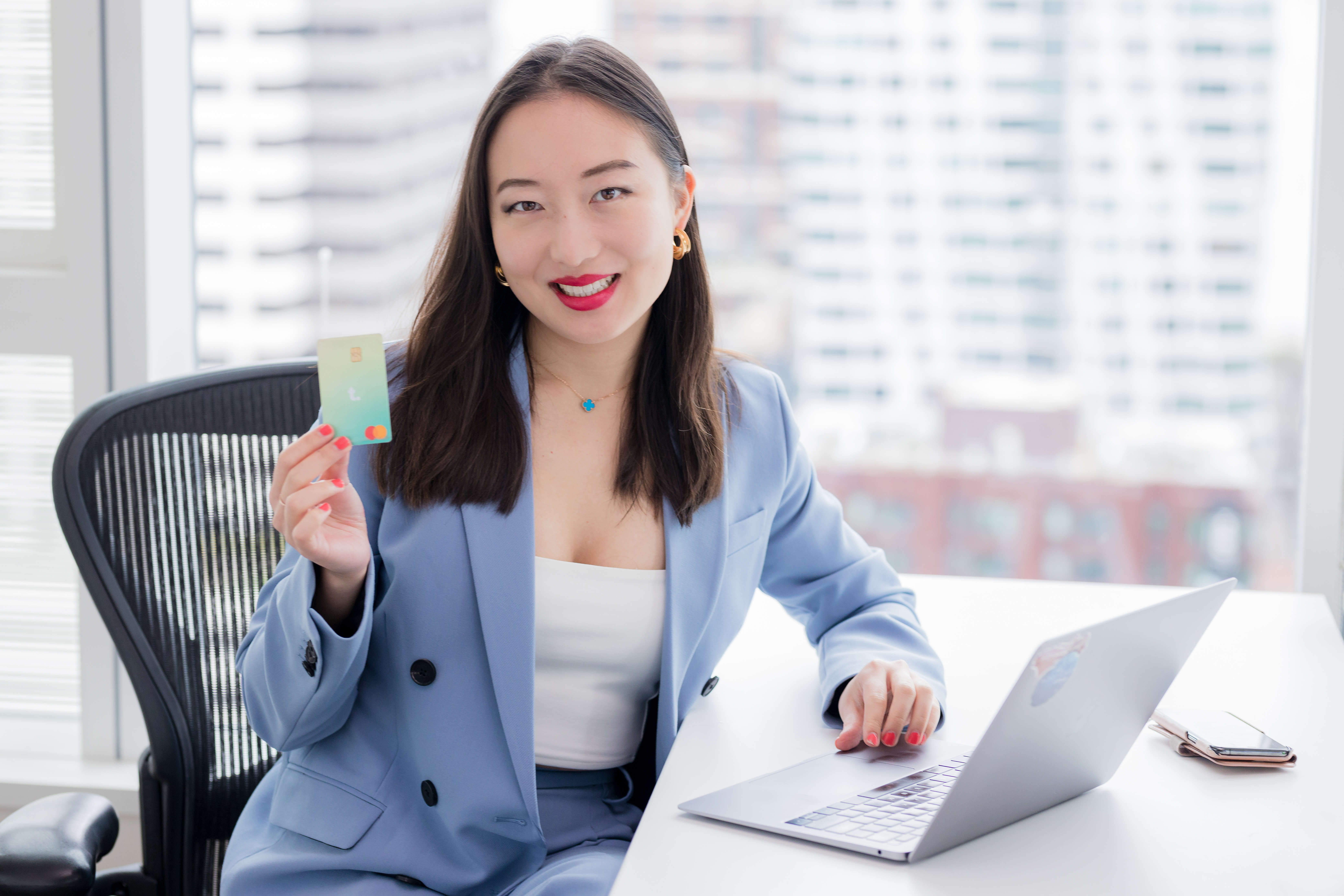 TomoCredit founder Kristy Kim
In this case, open banking allows people to give their permission to TomoCredit to access their financial accounts when determining whether or not applicants are qualified for credit and how much credit they should receive. Normally, a lender would look at an applicant's credit score to quickly determine that. Now, thanks to open banking, TomoCredit can augment the traditional credit score with real-time data to improve risk assessment and decision-making with a more comprehensive picture of an applicant's financial health. For example, the company can securely review an applicant's bank data to understand cash flow and how responsible they are with their money.
TomoCredit works with Finicity, the Utah-based open banking platform acquired by Mastercard last year, to access rich data, analytics and insights from more than 10,000 financial institutions. Applicants only need to give permission to TomoCredit to access their bank accounts to benefit personally from their financial data. Once approved, applicants receive a Tomo Mastercard credit card with no fees and 0% APR.
"With so many credit invisibles and individuals with thin credit files, many of whom may be financially stable, we need to supplement the traditional credit review process, and we do that through open banking," says Steve Smith, chief executive officer and co-founder of Finicity. "Enabling people to access and control their data, while ensuring best practices to protect both that data and the consumer, will continue to drive tremendous innovation that increases financial literacy, inclusion and health."
Open banking gives TomoCredit an easy way to quickly access accurate, real-time financial data. "We can let our customers share their data seamlessly," Kim says. "Finicity's open banking platform takes care of bank connections and allows us to focus on our mission of building the credit card of tomorrow." So far, the system is working – TomoCredit has a default rate of less than .1% compared to the industry average of around 3%.
To encourage financial responsibility, TomoCredit assigns each customer a credit limit between $100 to $10,000 based on their financial situation. Payments are due each week and automatically collected from customers' banking accounts. Customers are not allowed to carry balances. If they can't pay off what's on the card each month, TomoCredit freezes the card. "You cannot go crazy spending, thinking you can pay it back in six months," she says. "Because we just don't allow it."
The flip side of that kind of rigor is that TomoCredit gives users a way to build their credit history — something they can't do just using debit cards. Once the user has a credit history, they can unlock other opportunities, such as car loans, mortgages or even small business loans.
As of March, TomoCredit has pre-approved more than 300,000 customers, and expects to issue a total of 500,000 cards by year's end. Many, though not all, of those people are young consumers with no credit. "We are the next generation of consumers," she says. "It's time for the industry to adapt to the change instead of penalizing us for not following the traditional norms."