Innovation
Code the future: We can harness the power of AI to program inclusivity
September 21, 2022 | By Sasha Krstic and Sinead Bovell

Artificial intelligence is rapidly seeping into our everyday lives, transforming how we shop, bank and travel.
Now this new technology is on the brink of revolutionizing our work lives too.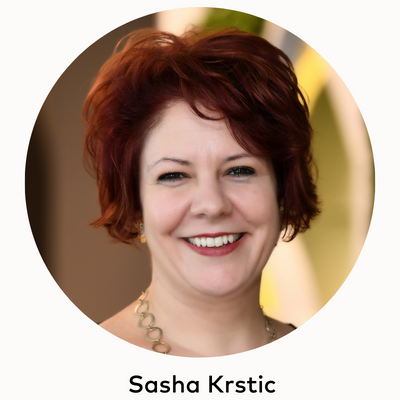 The pandemic threw our perceptions about the workplace into question, and emerging technologies are helping redefine it by disrupting traditional roles, creating new opportunities for training and boosting diversity, equity and inclusion.
Most Canadians are upbeat about AI and believe it will start to enhance their lives. A recent Mastercard Canada survey shows 54% of respondents are optimistic about the technology.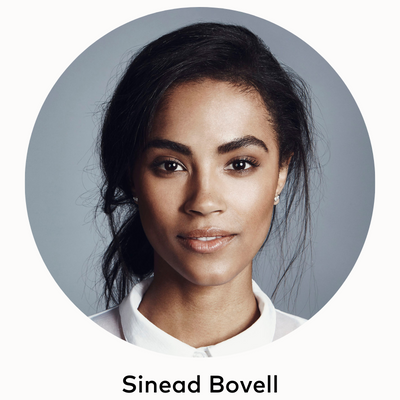 That jumps to 63% for younger people, with similar approval rates from those who identify as being neurodivergent, a visible minority, or a part of the LGBTQ community.
Yet this approval comes with some important caveats. Diverse respondents were more likely to say they worried that AI can be inherently biased and potentially increase inequality and discrimination against people based on their ethnicity or gender.
Their concern is certainly warranted.
Using skewed data to train AI systems can invariably produce systems that generate distorted and unfair outcomes in all areas of life — from getting approved for a loan to receiving appropriate health care to being recruited for a job.  
AI is only as good as the data it's fed
To guarantee diverse and inclusive workplaces, we need to be intentional about how we use these complex algorithms and build checks and balances into our AI innovations. For Mastercard, that means taking a human-led approach, evaluating the information we use to create our programs.
Architects of these AI programs should carefully consider who's in the room when coding the future. When we bring together data scientists and AI technologists from diverse backgrounds, we are more likely to spot imbalances. To that end, Mastercard Canada has invested more than $6.3 million since 2020 through its Global Intelligence and Cyber Centre of Excellence in Vancouver — our AI, IoT and cybersecurity innovation hub, to nurture Canadian tech talent expand STEM opportunities for underrepresented groups.
In the U.S., Mastercard is also supporting the creation of the Center for Applied Data Science and Analytics at Howard University in Washington, D.C., which is focused on addressing racial bias in AI-driven credit approval processes and will be a hub for training a diverse new generation of data scientists.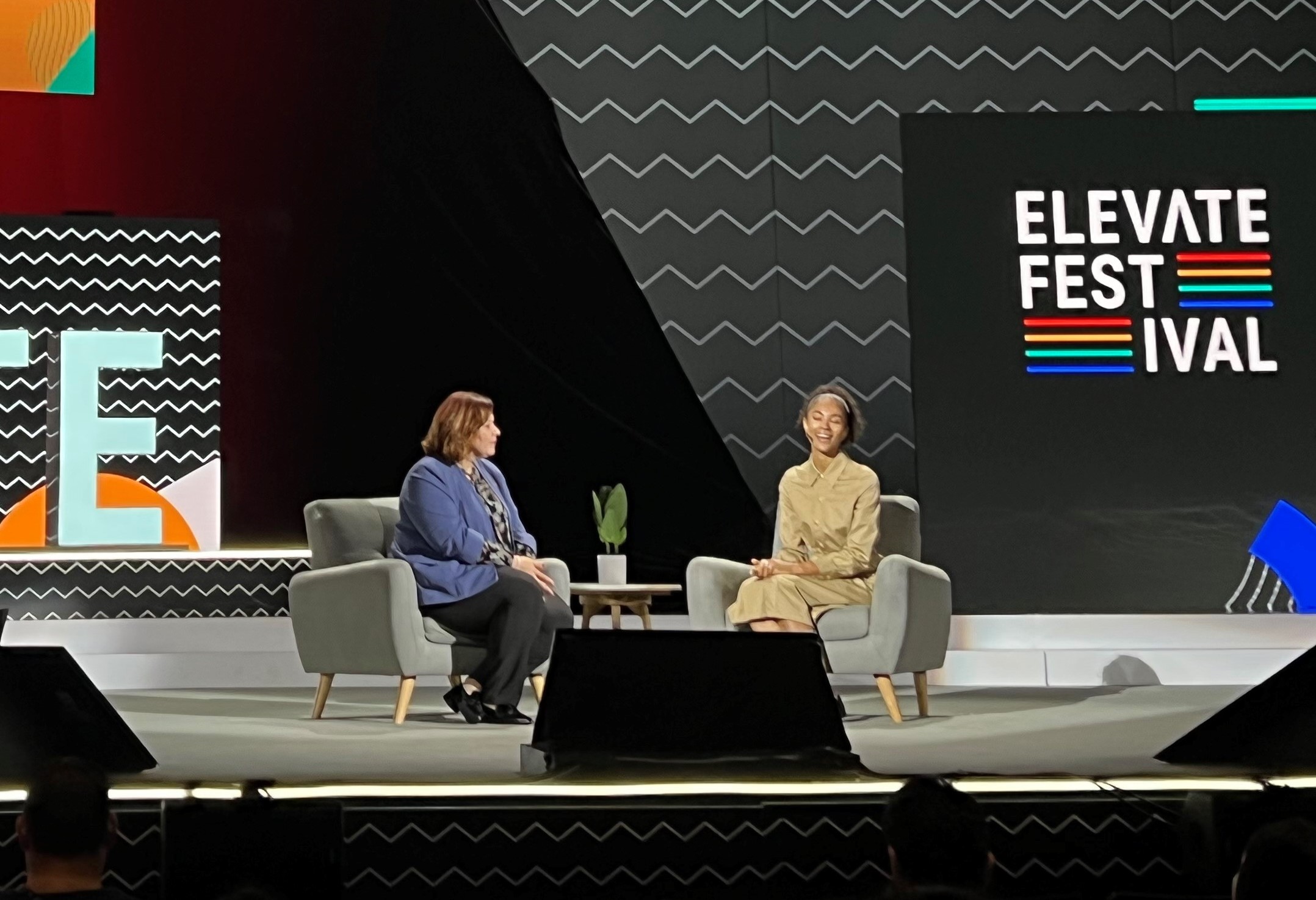 Sasha Krstic, left, and Sinead Bovell at Elevate Festival Wednesday in Toronto. 
However, imbalances likely already exist within some AI technology. These systems rely on historical data that can include outdated concepts and biases, so it's important to identify and reduce these harms to build the inclusive workplaces we need for the future.
We also need regulatory support to create policies that ensure that transparency and fairness are built into AI.
In the meantime, everyone — governments, employers and educators — must carefully examine and question the data they use to avoid perpetuating inequality through technology.
Unlocking AI for good
The future is not about simply creating more AI; it's about building technology that can help solve real-world problems, whether that's helping startups get off the ground or tackling the impacts of climate change.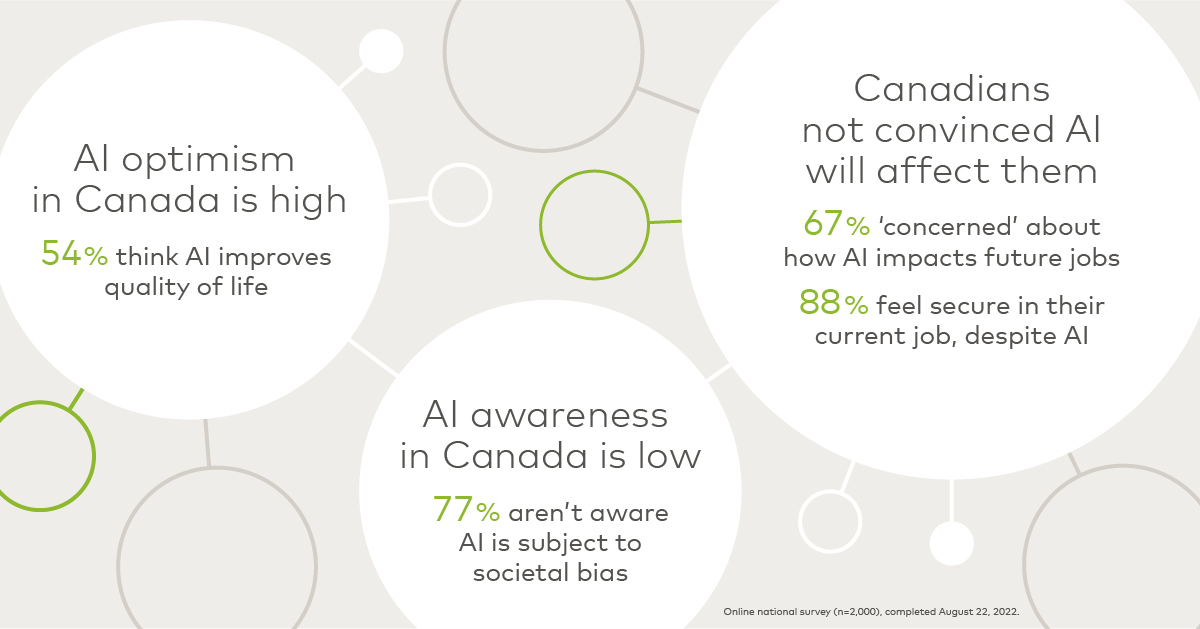 AI programs make Mastercard businesses more efficient while supporting customers and team members around the world. The Mastercard Unlocked platform, for example, relies on AI to help the company's employees, wherever they sit, own their careers by recommending mentors and short-term projects to maximize their potential. Employees build their profiles, based on their experience and future goals, and Unlocked recommends opportunities, which, in turn, can be up or down voted.  This helps the AI learn the employees' preferences over time, ultimately resulting in more targeted opportunities.
Through AI, Mastercard is creating and developing a diverse pool of talent that, in turn, can build an inclusive digital economy. AI has the power to change the future; we need to make sure it gives everyone a fair shot.
Sasha Krstic is president of Mastercard Canada. Sinead Bovell is a futurist and founder of Weekly Advice for Young Entrepreneurs (WAYE).