Travel
For American Airlines' chief scheduler, 'up in the air' takes on new meaning
June 1, 2022 | By Vicki Hyman

The airline industry flies on razor-thin margins, and an efficiency resulting in a mere 1% change in "unit revenue" — that is, total revenue divided by available seat miles — can turn a mild-mannered schedule analyst into the Tom Brady of the airline world.

Brian Znotins had some small but strategic adjustments in mind when he started his new job as vice president of Network & Schedule Planning for American Airlines, charged with plotting out what flights go where every day, all over the world. That was in January 2020.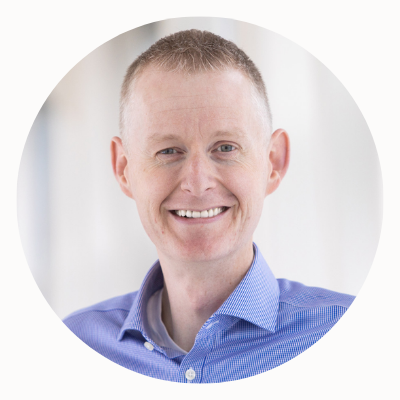 At his first weekly meeting of the airline's officers, he introduced himself. At his second meeting, he told the team he was scaling back flights in and out of China.
"Every officers' meeting after that, we're pulling this, we're pulling that," said Znotins in a recent Zoom interview from the company's Fort Worth, Texas, headquarters. "I'm like a COVID network planner. I haven't had a non-COVID month."
That may be changing. Domestic leisure travel has fully recovered, corporate bookings are the highest since the start of the pandemic, and demand for international travel has picked up, the airline announced last month. Research released in May by the Mastercard Economics Institute reveals that, if flight bookings worldwide continue at the current pace, an estimated 1.5 billion more passengers will fly in 2022 than last year.
Znotins detailed how American Airlines, a longtime Mastercard partner, navigated travel restrictions, staff shortages and other disruptions. He also discussed what he and his team have learned and what travelers can expect as they once more take to the skies. 

With such an unprecedented event like the pandemic, did you have to throw out the rule book when it came to network planning and capturing demand?
The rule book that we had was 9/11. That was the worst thing I'd ever experienced in this industry. That rule book wasn't nearly appropriate for what was going on in the pandemic. Network planning historically has been "Let's plan the schedule using last year's schedule as a basis." With the pandemic, historical data was 100% useless. We didn't know where people were willing to go or needed to go. What we flipped to was incoming bookings — where are people actually booking today, in the last week …? The people willing to travel that first summer were going to Montana and Utah and Colorado and Key West. Mexico held up really well because there were fewer restrictions. The Florida Panhandle and Panama City were just on fire. How do we get another three flights a week to Panama City? Normally we build our schedule 90 to 120 days in advance. At the height of the pandemic we were tearing up schedules three weeks in advance. We were building them in a day or two and pushing them out for sale.

Did you and your team use the slowdown to find opportunities to make innovations or find new efficiencies in network planning?
We're much more flexible. We've learned how to work more closely with our operations team. We're working to make our schedules more flexible and resilient to unexpected occurrences. We had a very complex business that was hyper-efficient because it was predictable. When it became unpredictable, all the efficiencies that we built into the system became unsupportable. From top to bottom, the whole enterprise has had to learn to be more flexible.

Demand for international travel is finally on the rise. How is American approaching the resurgence? What are your biggest considerations when adjusting your network?
It's getting the most out of our resources and ensuring we're flying a schedule that our operation can support. We're keeping more pilots with airplanes and flying a more customer-friendly schedule, such as operating fewer red-eyes and fewer long layovers. We're willing to operate fewer flights with each airplane in order to have better times of day.

Are travelers seeking out new destinations, or are they going for the tried-and-true destinations?
Someone who has gone to Cancún every other year for 10 years, then on the off year they go to Europe — this year, they're not going to Europe. They're going to Cancún. They know it's open. They know it's not going to shut down. They can't risk a trip. A bunch of new travelers have found Montana and Oregon and Wyoming and Colorado are all awesome. A bunch of new people have discovered the outdoors — whether they stick with the outdoors, that remains to be seen.

American Airlines redesigned its loyalty program, which took effect this year, and extended its co-brand partnership with Mastercard. What drove the redesign, and how are your customers responding?
We wanted to step back and reenvision how loyalty worked. Travelers were rewarded as our most valuable customers, as any business does. Shopping or using an AAdvantage credit card didn't earn status at American Airlines. We wanted to get that into the equation, so that it allows someone who doesn't fly as much to earn status. We also wanted to simplify the program — EQDs [Elite Qualifying Dollars], EQSs [Elite Qualifying Segments] and EQMs [Elite Qualifying Miles], all those different metrics, it felt like you needed a degree to get status. Now, if you get enough loyalty points, you get status.

As we return to normal — or close to normal — what's the biggest lesson you and your team have taken from the pandemic?
It's how we roll with the punches. We expect change now, rather than have to react to it. We build our processes and systems as though change is going to happen — changing government restrictions or vendor staffing for fuel. For example, we had one airport potentially running out of fuel at the end of last year. We've never had an airport run out of fuel before. We need to plan for the unknown, knowing that will happen.

Last question: What's on your travel bucket list?
The World Cup in Doha. We'll see if we can make that. I would love to catch a match or two, but I've just got to find tickets and a hotel. Flights I've got a line on.