Cybersecurity
Cybersecurity? It's a shared responsibility
November 18, 2022 | By Ron Green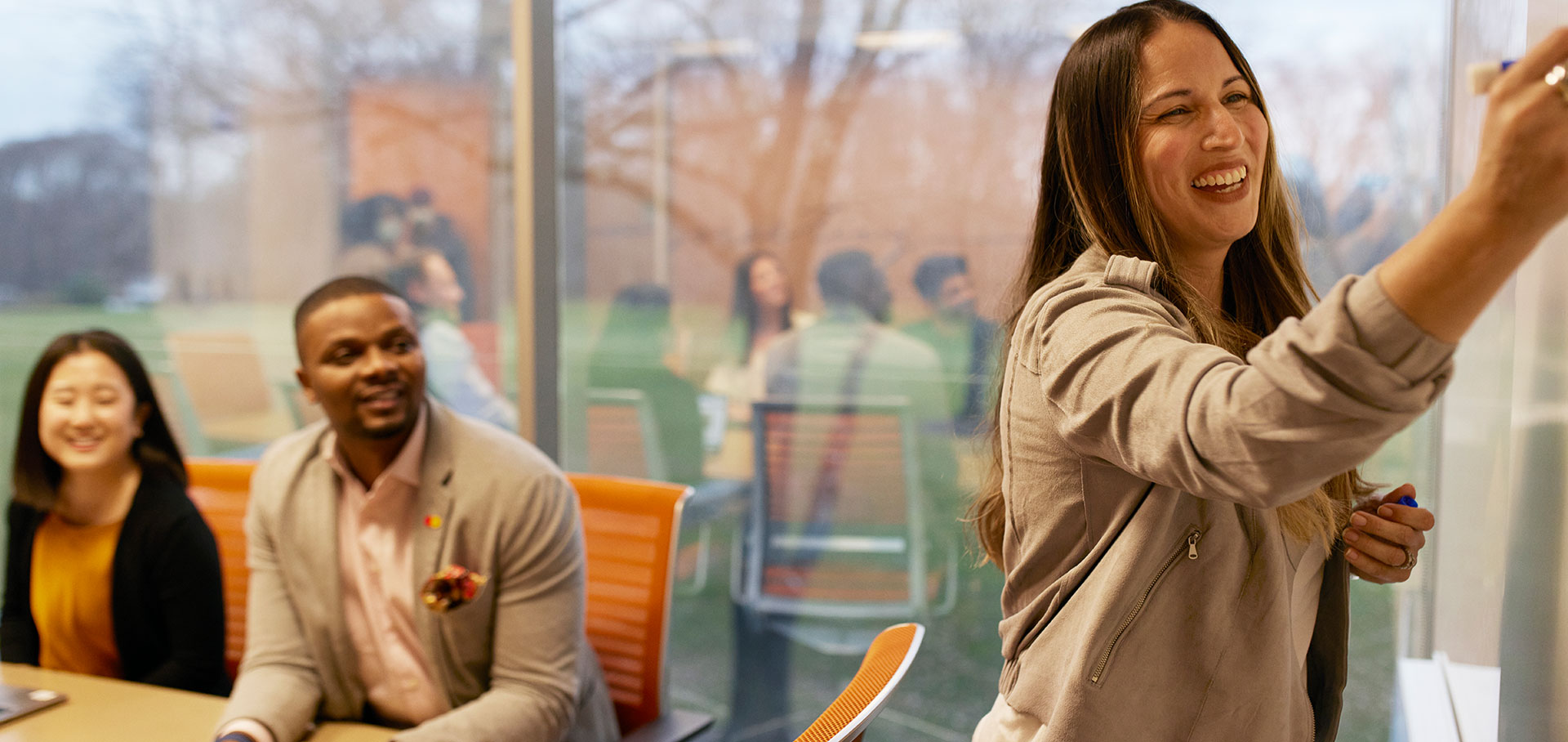 We're rapidly moving to a digital-first world. And as more transactions and more interactions come into the global digital ecosystem than ever before, we have to work together to make sure they're protected.
As Mastercard's Chief Security Officer, this is something that I spend a lot of time on.
There's a lot that we do as an organization to make sure that when you shop online you always #PayProtected. We're consistently driving new thinking and approaches to make sure that the billions of transactions that pass through our global network each year are handled quickly, safely, and securely.
Our products help us bolster our defenses across network connections while helping us identify and mitigate new attack trends that we need to defend against. Protecting the trust in our digital ecosystem is central to our mission as an organization.
But we don't do this work alone. Mastercard works across industries, sectors, and geographies to make sure that we're helping to raise our shared level of security.
We have Innovation Hubs around the world that are specifically designed for information sharing and collaboration. Innovation can't be done in a silo, so these facilitate our ability to bring together partners from across the public and private sectors to work together. We have a network of Tech Hub Offices that help unlock the potential of our organization. We have partnerships with academia to make it easier for people to access the tools and resources they need to develop their cybersecurity skillset. We initiated a program called StartPath to help start-ups accelerate growth, in cybersecurity as well as other areas.
Our work in collaboration doesn't stop there. We champion information sharing efforts across the public and private sectors to help make it easier to spot emerging threat trends and new tactics being used by bad actors. It is clear that threat actors are coming together to attack and aren't bound by geography or sector. They use information gained in one place to attack another. By having a shared view of the cyber threat landscape, we can be better prepared to defend ourselves from this kind of threat.
Cybersecurity is the new civil defense and so it is important that we are prepared, practiced and ready to execute as needed. We recently came together with organizations from the energy, finance, and telecommunications sector for the first-ever private-sector-led Cyber Defense Exercise. These kind of exercises – and the relationships they help us build – are foundational to the partnerships that power security.
Mastercard is evolving with the ecosystem and working to protect trust in every interaction. And we do it all to help everyone #PayProtected. 


To find out more about how you can #PayProtected, click here