Innovation
Unlocking open banking's potential can lift us all
October 24, 2022 | By Jess Turner

Chances are you have paid for coffee or bought groceries with a digital wallet, or perhaps reimbursed a friend via a direct payment app. You might have refinanced your house without ever digging through your files for a paper bank statement or making a single photocopy.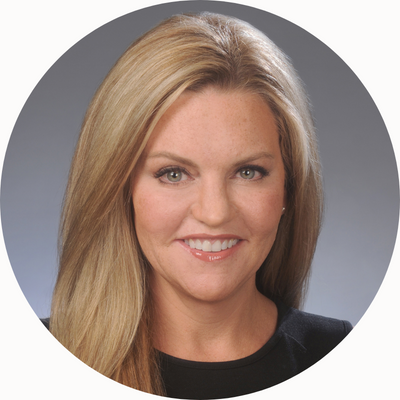 These transactions, which would have not been possible a decade ago, can be enabled by open banking, the innovative technology that helps companies deliver new simple, seamless and secure financial experiences. Open banking allows individuals to benefit by tapping into an ever-expanding pool of financial data. Money and data are merging to create more choices and customization for our financial lives and well-being.
Once driven by early adopters like fintechs and tech enthusiasts, open banking is increasingly becoming embedded into the global financial landscape online and through apps from players across the ecosystem. And it is only expected to grow. From 2021 to 2026, the number of open banking users is expected to increase nearly eightfold. And instant payment flows enabled by open banking are expected to increase by 30 times.
As the technology for sharing this data — used with the explicit permission of consumers — grows more sophisticated, consumers will be awash in even more opportunities. We are moving toward a world in which consumers can directly benefit from securely sharing more of their data to enhance how they manage their wealth and retirement accounts, bank and savings accounts, health care, tax returns and utility payments.
Similarly, small businesses can link their financial data to help manage their finances and gain access to capital. Innovation once previously unimaginable is now helping small business owners operate their businesses more efficiently.
Open banking allows for all boats to rise — including merchants, fintech innovators, large and small financial service providers and, most importantly, consumers and small businesses.
We are already witnessing a wave of interest in and demand for new services and experiences. For instance, Mastercard has partnered with payment platform Dwolla to simply and securely move money without sharing account and routing numbers with billers and merchants. Similarly, we've collaborated with Jack Henry, a financial technology company servicing small community and regional banks, to provide its accountholders the ability to securely see all of their financial accounts — within and outside their primary financial institution — in one place.
In consumer lending, we are helping banks and fintech innovators create new technology that uses open banking data to improve underwriting models that ultimately increase diversity and inclusion in borrowing while minimizing risks for lenders. And we continue to work with Lendio, an alumnus of our Start Path startup engagement program, which makes it easier for small businesses to access capital.
As the technology expands, new and improved financial experiences will create brand-new points of entry for consumers, making financial services more inclusive and valuable to everyone.
Innovations like these will carry the open banking evolution into new areas of banking and finance. As the technology expands, new and improved financial experiences will create brand-new points of entry for consumers, making financial services more inclusive and valuable to everyone.
For starters, it would allow consumers to control and benefit from their own data by simply and securely giving trusted third parties permission to access it — and, crucially, to easily turn off that access as well. It also gives fintech innovators the ability to scale quickly while ensuring they are in compliance with local regulations and standards.
As account-based payments and lending use cases grow, consumers also must have recourse to a fair and timely process for resolving disputed payments and reversing errors or fraudulent transactions, something that doesn't exist in ACH payments in the U.S. today.
Finally, it's critical that open banking platforms and the products, apps and services they enable can effectively move money and bring financial benefits across borders and within markets around the world. Because the open banking ecosystem will absorb so many services and will cross regional and national borders, its infrastructure needs to be able to help business scale and grow while also complying with local regulations in each country or region.  
The resulting influx of users, along with the wealth of innovative products and services that their data will enable, would create new opportunities for everyone, from traditional financial institutions and financial technology providers of all types to the people who can and should put their data to work for them — setting off a swell of innovation and inclusion that will lift us all.