Innovation
Why making payday any day can pay off for companies too
October 3, 2022 | By Caroline Morris

It was a Saturday night at the end of the month and David Brown, his wife and their kids were out for pizza before heading to the movies. Brown looked around and realized that the typically bustling restaurant was empty, with staff outnumbering customers.
Brown asked an employee if the light crowd was a result of the pandemic. "No, this is the last Saturday before payday," he responded. "It's always like this."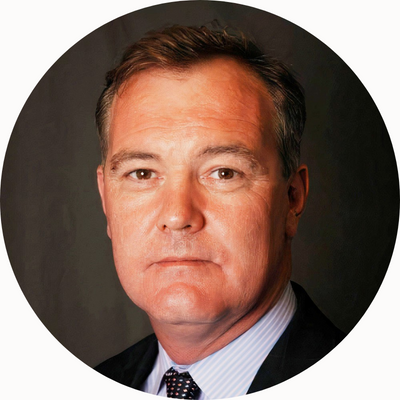 The moment crystallized a problem Brown had been wrestling with since 2019. Workers earn money every day, but many get paid only monthly or every two weeks. That means that for many employees, on the day before payday the coffers are bare. This experience of living paycheck to paycheck looms as a perennial threat. No funds for emergencies, much less a movie and pizza.
At the same time, payroll is essentially a stack of money that employers need to keep on hand to pay employees — money they can't redeploy toward capital expenditures. What if there was a way for workers to get paid immediately while freeing up that cash for employers?
Brown's answer is Hi, a U.K.-based service that finances companies' payrolls to boost their liquidity and provide employees with weekly or even daily access to their pay. It was launched during the pandemic, which upended the traditional model of office life and resulted in employees seeking more flexibility in their jobs and benefits — and employers scrambling to meet those expectations to attract and retain talent.
Hi works like this: The company funds worker paychecks through what is essentially a revolving loan to the employer. Workers can access their earnings for free using a Mastercard debit card, or they can wait to be paid on a regular payday through direct deposit. Employers, meanwhile, can use that money for things like new equipment. Brown cracked this kind of financing open by viewing wages as the asset securing the revolving loan.
"Wages are the most senior preferred creditors in the case of a bankruptcy," Brown says. "In terms of an asset, that makes things very interesting."
Hi is a far cry from where Brown started out. Although he trained as an electrical engineer, his first line of work was promoting clubs in London. But eventually he found that while club life was glamorous, it didn't really pay the bills. So he returned to engineering work, helping companies launch search technology and e-commerce. During his professional climb, he always kept one eye on the bigger picture: "How can I make a social impact with my work?"
When asking that question, he kept coming up against payroll. During the 2008 credit crunch, he had helped advance tech-enabled supply chain financing, in which a third party essentially offers a loan to help suppliers get paid more quickly while giving buyers more time to pay those suppliers. Supply chain financing is now a widely accepted practice. But when Brown wondered about doing the same thing with payroll, experts told him not to waste his time.
"We were always told 'Don't touch payroll.' Of course, I had to ask why. 'What's wrong with it?'" Brown says.
The search to find a way to finance payroll took years. Brown convinced his wife to use the family's life savings to pursue the idea that would become Hi. When the pandemic hit, Brown suddenly found his ideas being validated through the most surprising of sources: governments. Programs like the U.S.'s Payment Protection Program essentially lent money to businesses to help them keep payroll steady during the COVID-induced economic slowdown.
"The world suddenly understood the risk to payroll and the shared economic toll if payroll gets disrupted," Brown says. In 2021, he partnered with Mastercard and Railsbank to pilot the salary access card, and earlier this year, Hi joined Mastercard's Start Path engagement program for startups, giving them access to Mastercard's expertise and global connections to help them scale.
"What holds Hi back is that Hi is a startup company," Brown says. "Big companies are scared to do business with a small startup. Mastercard helps give us credibility."
In the three years since its inception, Hi has raised more than $8 million in investment, and the company is actively pitching big employers.
"Financing payroll is now a reality," Brown says. "And the things we found in the journey were just amazing."