Small Business
Smoke on the green: A pitmaster takes her shot
August 17, 2022 | By Sophie Hares

When Amanda Kinsey-Joplin's son Jaquavious was picked for a once-in-a-lifetime school trip to China in 2015, the Atlanta mother of five tried to raise the $8,000 cost with crowdfunding. But when she raised just $25, she was left in tears.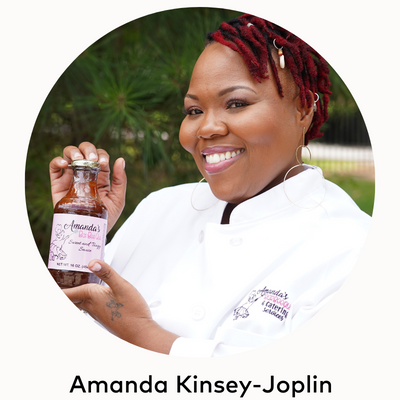 As the special needs teacher desperately looked for ways to find the money, a TV barbecue ad gave her an idea. She quickly borrowed an old grill from her mother, bought all the meat she could afford at her local Piggly Wiggly and started grilling on a busy street corner in Atlanta.
People were soon lining up for her crispy chicken wings and delicious ribs. Within a month, she had covered the cost of the trip and realized she could turn her Amanda's BarBeeQue side hustle into a full-time job.
Since then, she has seared her name as a pitmaster on Georgia's barbecue scene, and her family now helps serve up racks of wood-smoked wings and sides of collard greens and creamy mac and cheese at festivals, parties and events. "I really feel like I've been training for this all my life," she says.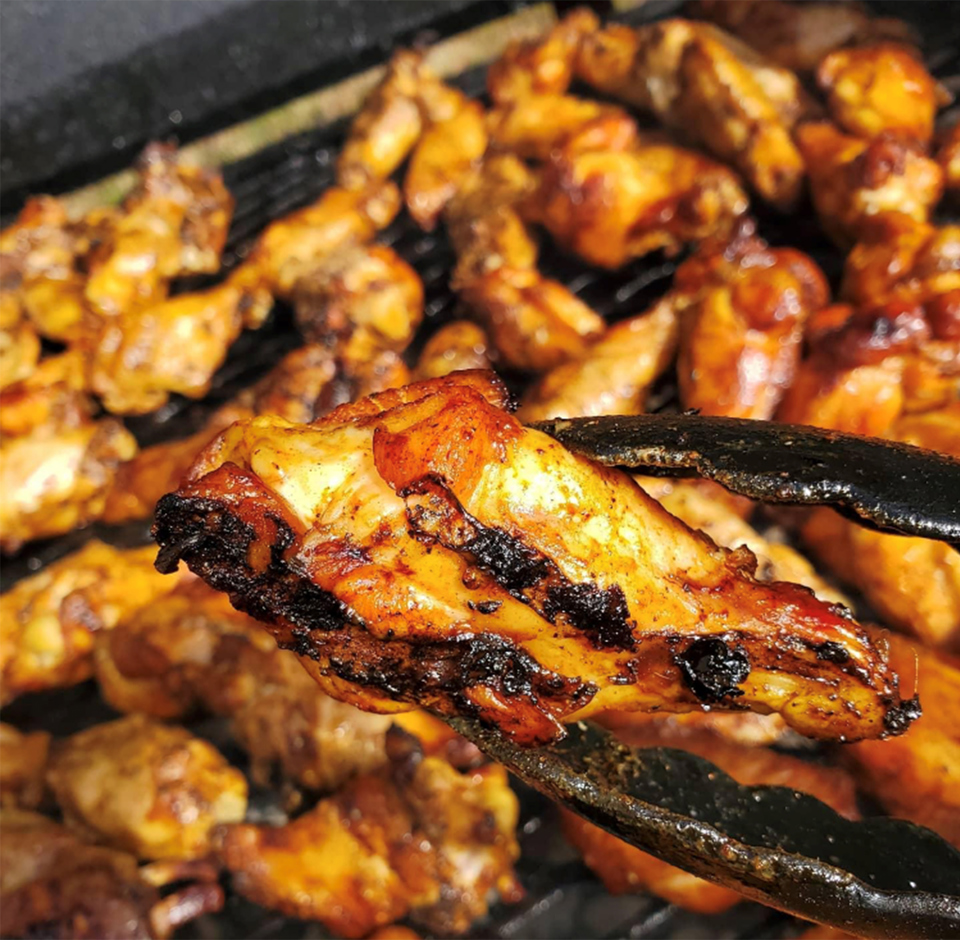 One of Amanda's BarBeeQue's specialties is grilled chicken wings (Photo credit: Production On Demand)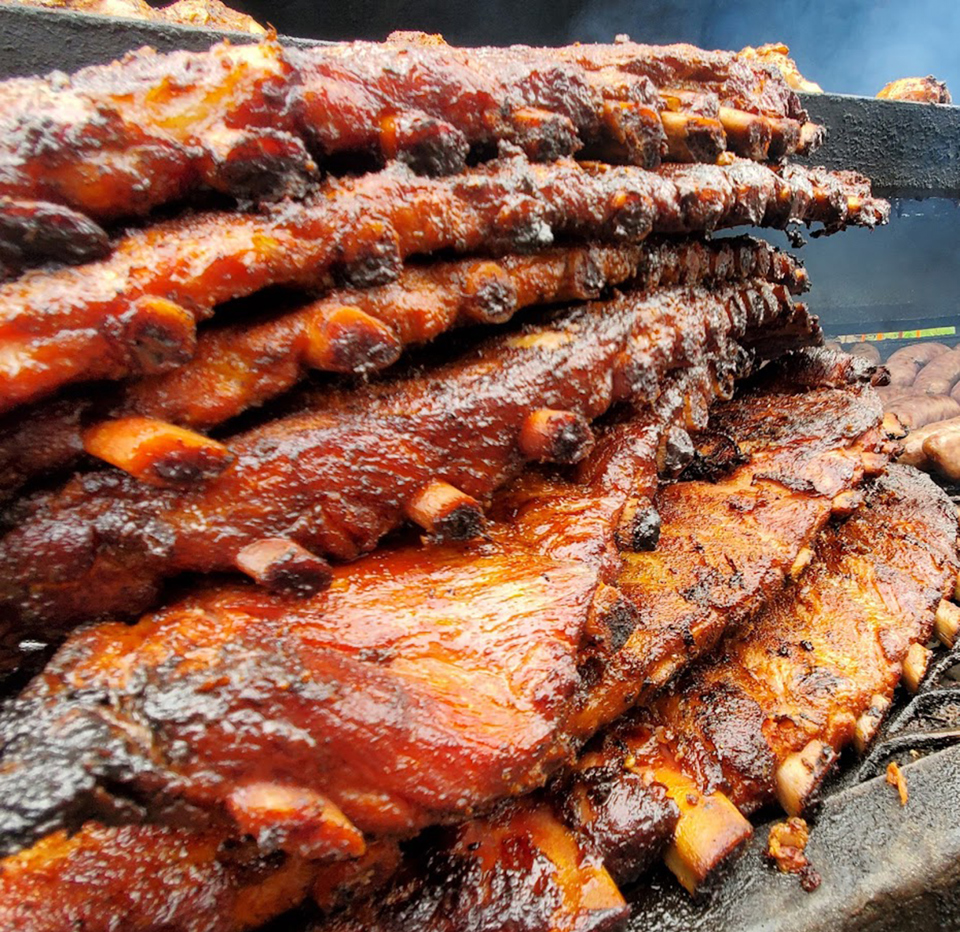 A stack of ribs courtesy of Atlanta pitmaster Amanda Kinsey-Joplin. (Photo credit: Production On Demand)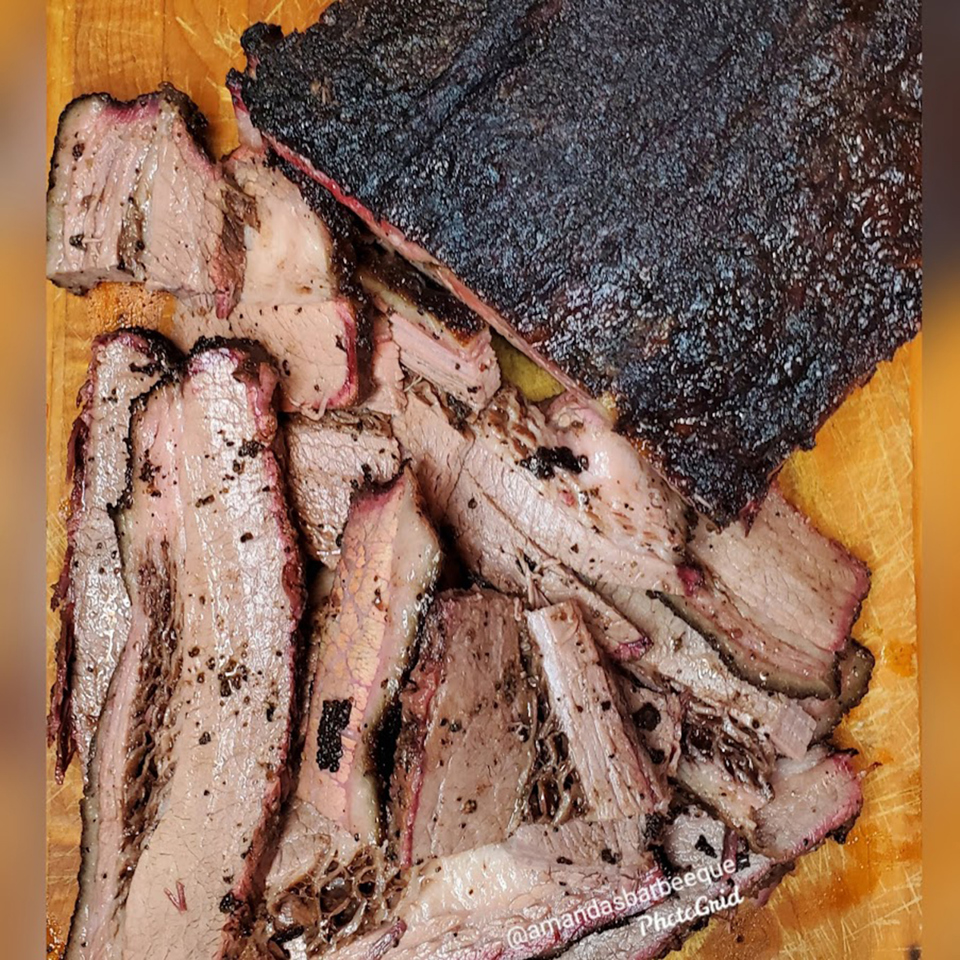 Smoked brisket (Photo credit: Production On Demand)
Kinsey-Joplin, who has been featured on the Food Network show "Firemasters" and is a Hearth, Patio & Barbecue Association ambassador, recently added another accolade to her collection. In July, she won the grand prize in the Small Biz Cup Contest presented by Mastercard and the PGA Tour Championship for Atlanta-area restauranteurs with unique and inspiring stories.
The win comes with a $10,000 grant, mentoring from Mastercard North America's small business lead Ginger Siegel, and access to Mastercard's Digital Doors toolkit to help small businesses simply and securely embrace e-commerce. She also earned an exclusive concession space at the PGA Tour Championship at Atlanta's East Lake Golf Club next week. She'll be joined by runner-up Amber Tellis of Kaylee's Cake Pops and More, who runs a mobile sweets truck and candy boutique in Tucker, Ga. named for her daughter.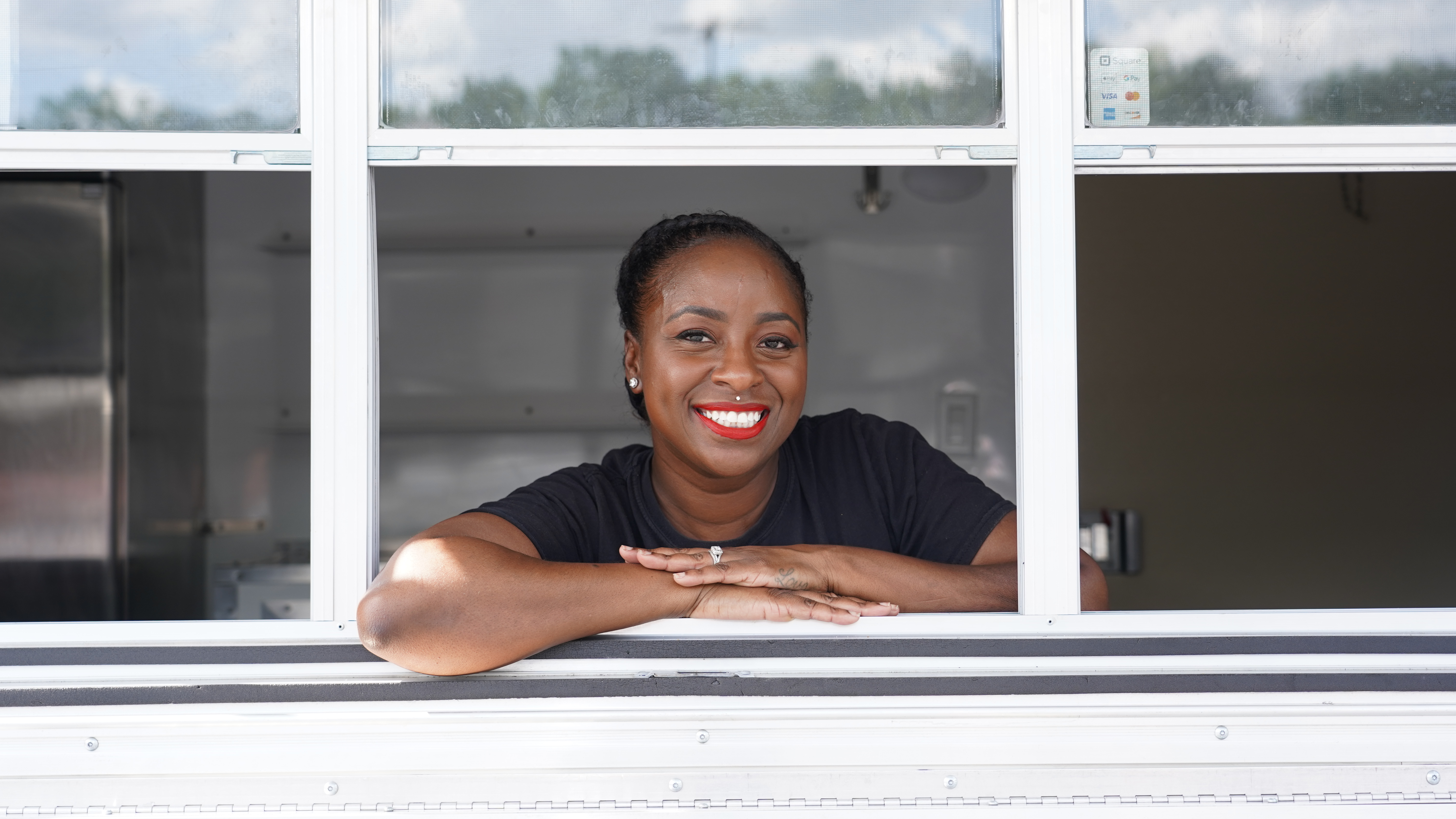 Amber Tellis of Kaylee's Cake Pops and More took second place in the Small Biz Cup and will also get the opportunity to showcase her sweets at the PGA Tour Championship.
Kinsey-Joplin actually grew up in subsidized housing near a prestigious golf course, but never got a chance to set foot on the lush turf.
"My mom would say it was the most beautiful adult playground, but she let me know we had no mind to go over there — the closest I ever got to golf was putt-putt," she says. "I don't plan on wearing my lashes to this because I know I'm going to bawl. It's so crazy for a big company like Mastercard to believe in me, out of all these businesses in Georgia, I've just got a tent and a grill."
Kinsey-Joplin inherited her love of griller from her grandmothers, who, in conjuring ingenious ways to feed their families, would cook up meat in anything from a hole in the ground to a galvanized tub set beneath a rack straight from the oven.
"We were poor, it was the cheapest, most economical way to bring everyone together," Kinsey-Joplin says. "I call it the gathering of resources of love. Barbecue is fellowship."
"It was the cheapest, most economical way to bring everyone together. I call it the gathering of resources of love. Barbecue is fellowship."
Despite learning from the women her family, becoming a pitmaster has meant overturning deep-rooted stereotypes in the male-dominated field where people still presume her husband is manning the grill.
"Barbeque places are normally named after some woman who's deceased or something like that, so they never think that I am Amanda," she says. "They always think that a man must be the powerhouse behind it. One of the biggest challenges is being recognized as a female pitmaster. I'm gaining respect for that."
Kinsey-Joplin says she will use the $10,000 grant to secure a location for a permanent barbecue shack as well as a commercial kitchen that other pitmasters can use.
She also plans to expand her online presence, using Mastercard's Digital Doors, to sell more barbeque sauce and hot wings. "Consumers have gone more digital, and we don't believe that they're going to go back," Siegel advised her during a recent mentoring session. "It's really important for small businesses to meet their customer where they are."
For Kinsey-Joplin, becoming a successful Black woman entrepreneur and making her name as a pit master is now taking her and her family in a direction she never dreamed was possible.
"I just can't believe this started because I couldn't say no to my son's dream trip — just me being a mom and supporting my son, because that's what we moms do."
Banner photo credit: Production On Demand