Travel
For 'the most human economic sector,' technology is key to recovery
May 23, 2022 | By Sophie Hares

Growing up in Colombia, Natalia Bayona developed an incurable case of  wanderlust after spending her childhood vacations exploring that country's dramatic Sierra Nevada de Santa Marta mountain range, which stretches from snowcapped peaks to the Caribbean coast.

Now, as the Madrid-based United Nations World Tourism Organization's director of innovation, education and investments, she is helping tourism businesses around the world harness technology as they rebuild after the pandemic. Last week, the UNWTO, with the support of Mastercard, launched its Digital Futures Programme, which aims to give at least 1 million small- and medium-size businesses these foundational skills and knowledge.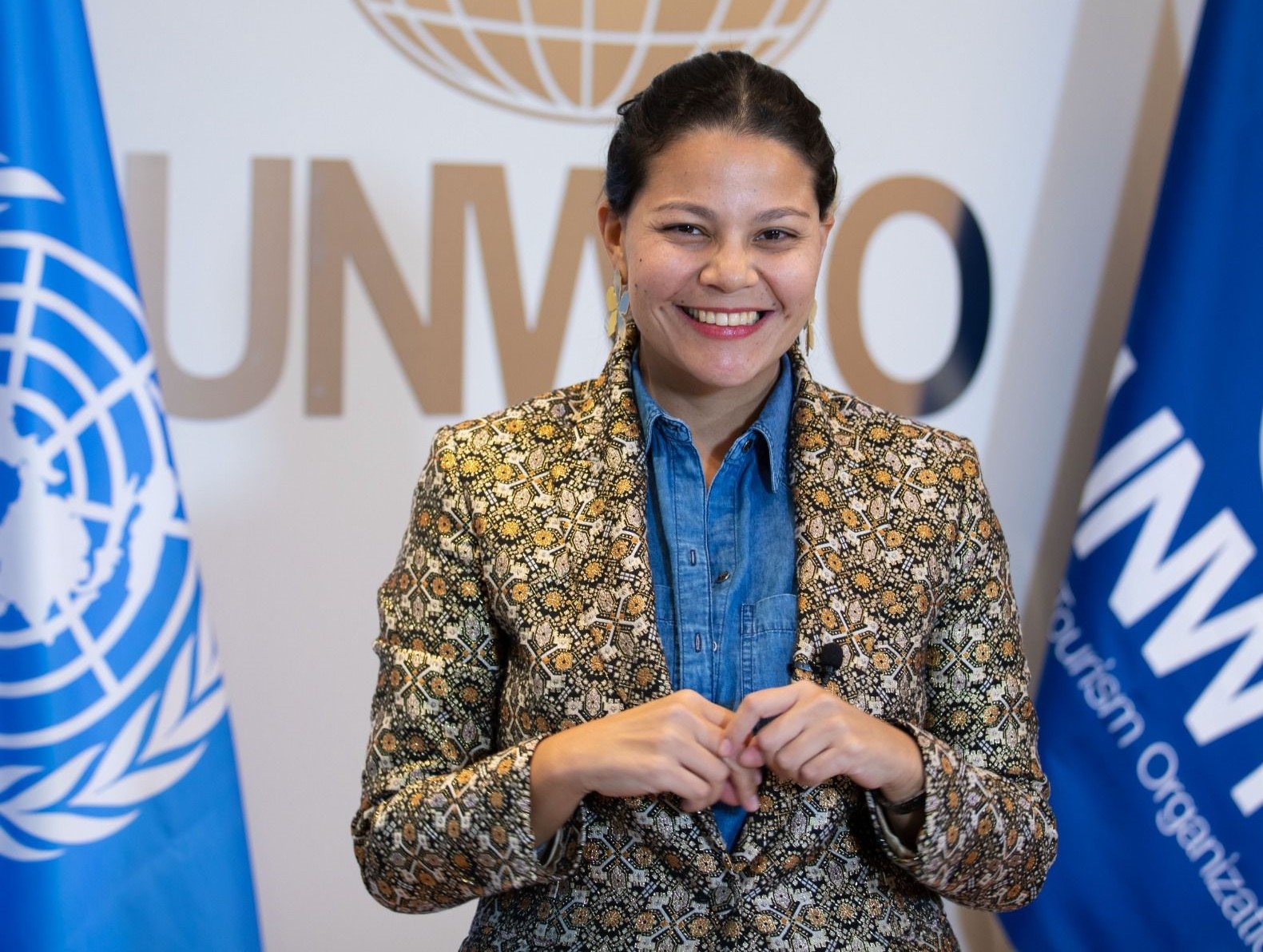 Natalia Bayona, the director of the Innovation, Education and Investments Department at the UNWTO. She identifies the most disruptive startups and investment projects and matches them with member states and leading corporations. (Photo credit: UNWTO)

From artificial intelligence to digital payments to the metaverse, technology is opening endless opportunities for small and medium-size businesses as the industry positions itself for a sustainable and digital future. The Mastercard Newsroom caught Bayona between flights to learn more.

Why is tech central to the future of tourism?
Bayona: About 80% of the tourism industry is made up of small and medium businesses, and they've been devastated by the pandemic. Most have been so focused on survival, they've not been able to modernize or innovate. They've not invested in digitalization for the future. We can't talk about modernizing the sector if we don't make sure everyone has access to the knowledge and tools they need. 
A lot of the bigger companies are very tech-savvy, but that's not the same with many smaller firms. Of course, people in emerging countries know technology is important, but they don't know how to use it. Often, when you travel to destinations in emerging countries, you don't have the option to pay by card, so you have to take all the dollars you need in your pocket. It makes it difficult to track how people spend their money, and it's making countries less competitive. The more small businesses that we can help, the better. This is about making sure no one is left behind.

How is tourism getting creative with tech?
Bayona: COVID has created this opportunity to rethink how the tourism sector works, and it's accelerated digitalization — augmented reality, artificial intelligence, digital payments, the Internet of Things. When the pandemic hit, many museums created new websites using virtual and augmented reality so you could be at home and go to the Guggenheim and see painting and art.
If companies improve their websites and create realistic digital experiences, it's great for marketing. When you see images of a restaurant or a beach in virtual reality, you almost feel like you're there, and it helps businesses to get closer to prospective tourists. For tours and gastronomic experiences, it's a very different way to approach customers and get visibility. Some big hotel chains are already using the metaverse as a marketing tool. They want to offer digital experiences to young gamers, who may help influence where their families go on vacation.

How can small businesses capitalize on data?
Bayona: We're looking to reassess the tourism model and see how we can use technology for good. It's about creating new approaches and different technologies that can help businesses grow faster. If you run a boutique hotel or amusement park, you can build a data dashboard with the information you have about payments, reservations and extra services. By collecting and using that data, you can run models and create predictions to show when will be the best season and analyze which are the most popular experiences you offer. It gives small businesses more room to innovate and target their marketing, sales and brand-awareness strategies.
We need everyone in the ecosystem to work together. Public-private partnerships are key to helping small businesses. They're the past, the present and the future.

How is tech making tourism more sustainable?
Bayona: Technology is the best driver of sustainability, and it's vital to help make better decisions for the future. You can use technology to reduce overtourism. Artificial intelligence can help predict capacity so companies can not only limit numbers; they can use data to help efficiently target their sales and marketing campaigns. It's phase one of achieving our goal of making the sector sustainable. We need technology to measure results.

How is tourism recovering?
Bayona: Tourism is rebounding, but the pandemic has changed the way we travel. Many tourists are still staying closer to home, and that's helping the local and national markets. As we recover, we need to be conscious of the model we want. We shouldn't go back to focusing on numbers but instead should look at quality over quantity, and that's going to reduce the environmental impact too.
I'm passionate about tourism, because it's the most human economic sector. Travel is about human experiences. It's about education, culture, gastronomy, understanding others. The more you travel, the more you open your mind, and, of course, the more global you become.