Small Business
Chocolate is their heritage, but these Bronx brothers are looking to the future
December 13, 2022 | By Sophie Hares

Growing up, the Maloney boys could spend hours listening to tales of their great-grandmother, who farmed cacao in Trinidad and Tobago. The three boys — Daniel, Nicholas and Dominic — were so enchanted, they could practically taste the rich, sweet smoothness of great chocolate.
In 2010, they set their sights on discovering the alchemy of making the perfect chocolate — one that would do their ancestors proud.
Buying bags of cacao beans, they spent their spare time poring over online videos and tutorials before sinking their savings into specialized machinery to help make the shiny cocoa-rich bars of their dreams.
After years of trial and error, they finally perfected the recipe, signed a building lease and launched Sol Cacao: Bronx Craft Chocolate in 2018. They're one of the few 100% Black-owned chocolate factories in the U.S.
"We would go online and there was no one who looked like us — that was a little daunting," says Daniel Maloney, 31, who was a real estate project manager before becoming Sol Cacao's founder. (Maloney's brothers Nicholas, 33, and Dominic, 34, continue to work outside the company as a nurse and systems engineer, respectively.) "Now, we have the opportunity to really inspire a generation of chocolatiers and chocolate eaters here in the Bronx and beyond."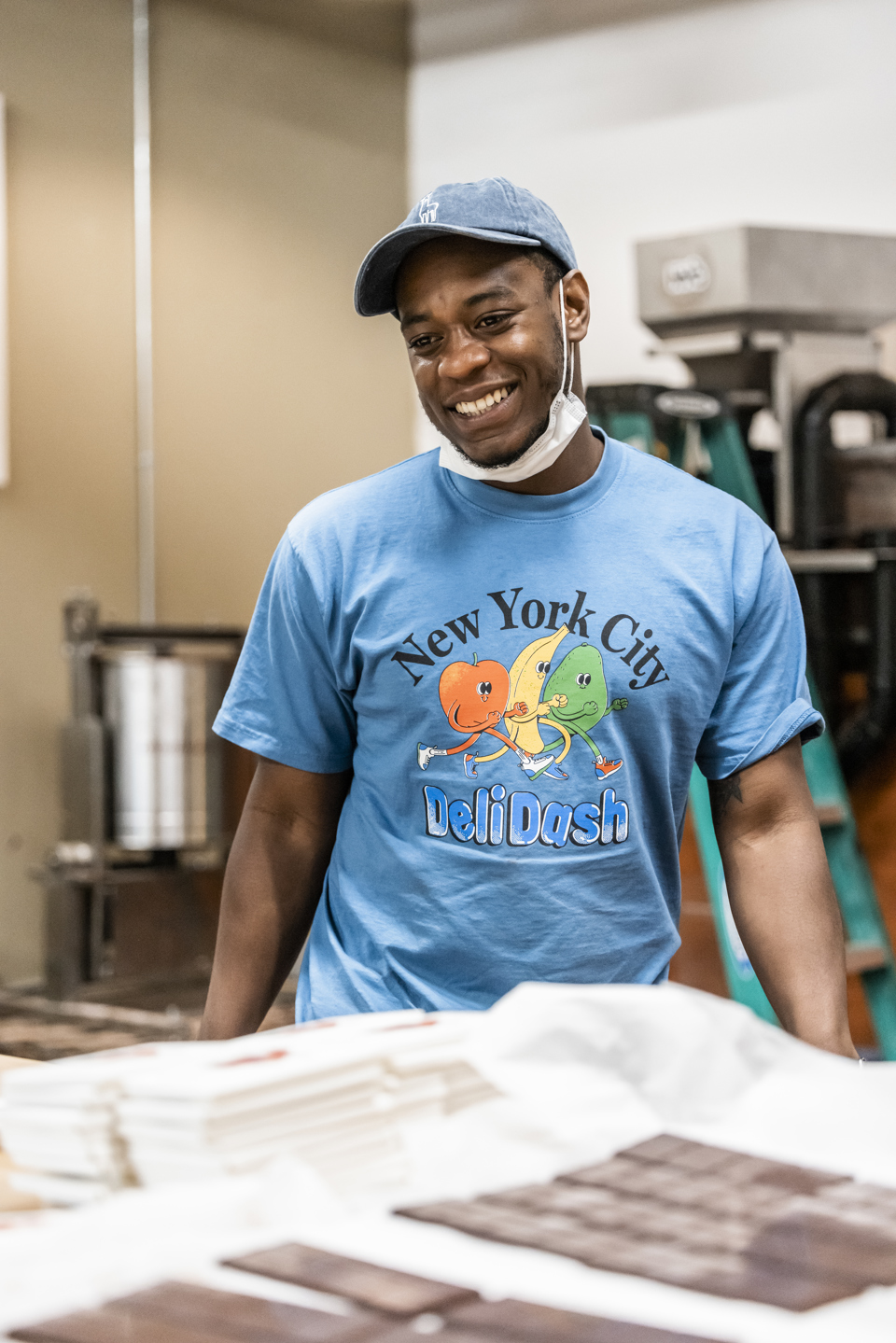 Daniel Maloney, pictured, and his brothers Nicholas and Dominic, who grew up in Trinidad and Tobago, joined forces to open Sol Cacao, a bean-to-bar chocolate company. (Photo courtesy Sol Cacao)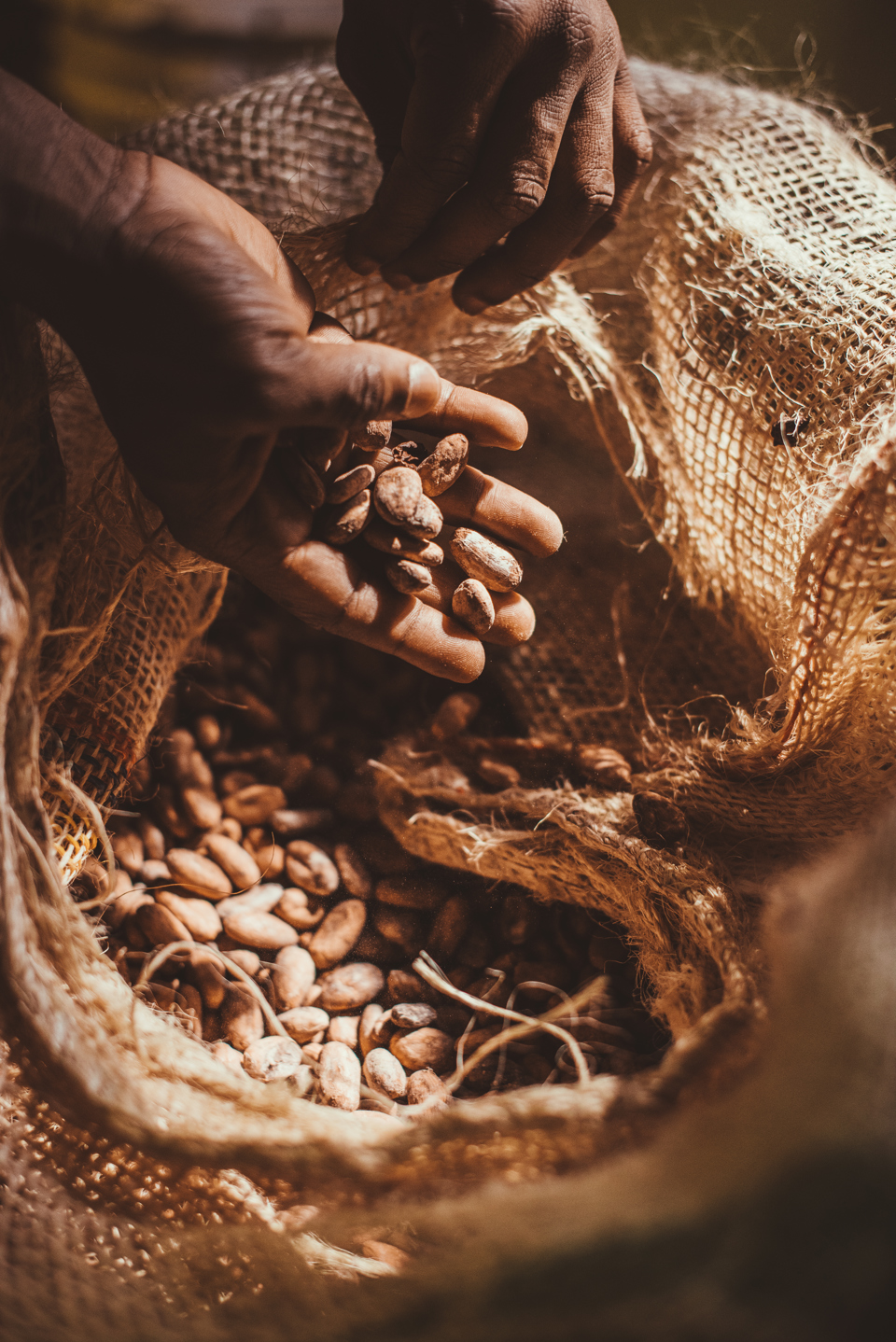 The beans for Sol Cacao's chocolate bars are sourced from Latin America and Madagascar. (Photo courtesy Sol Cacao)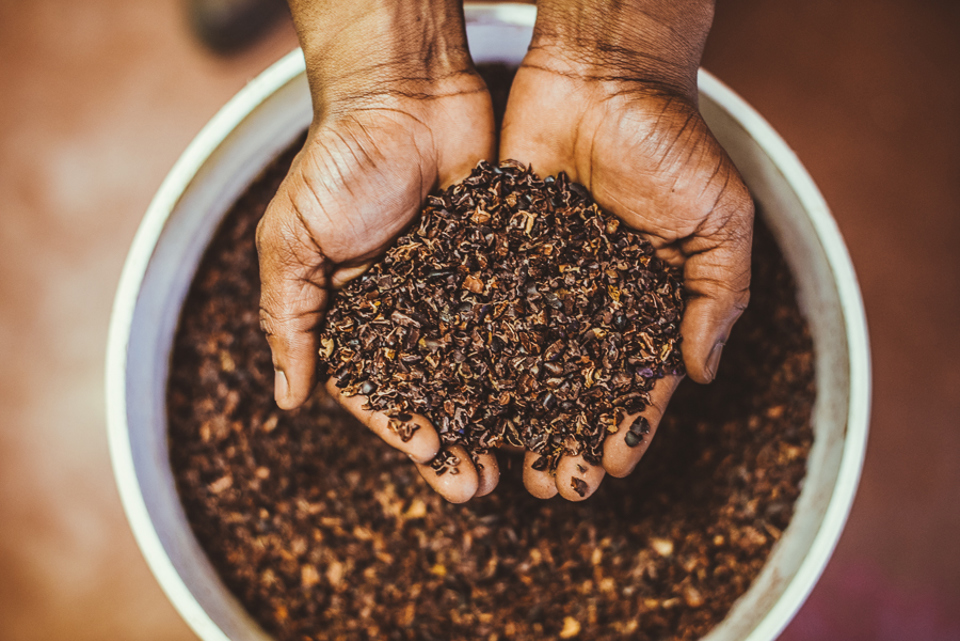 The beans are sorted, roasted and ground in Sol Cacao's Bronx factory. (Photo courtesy of Sol Cacao)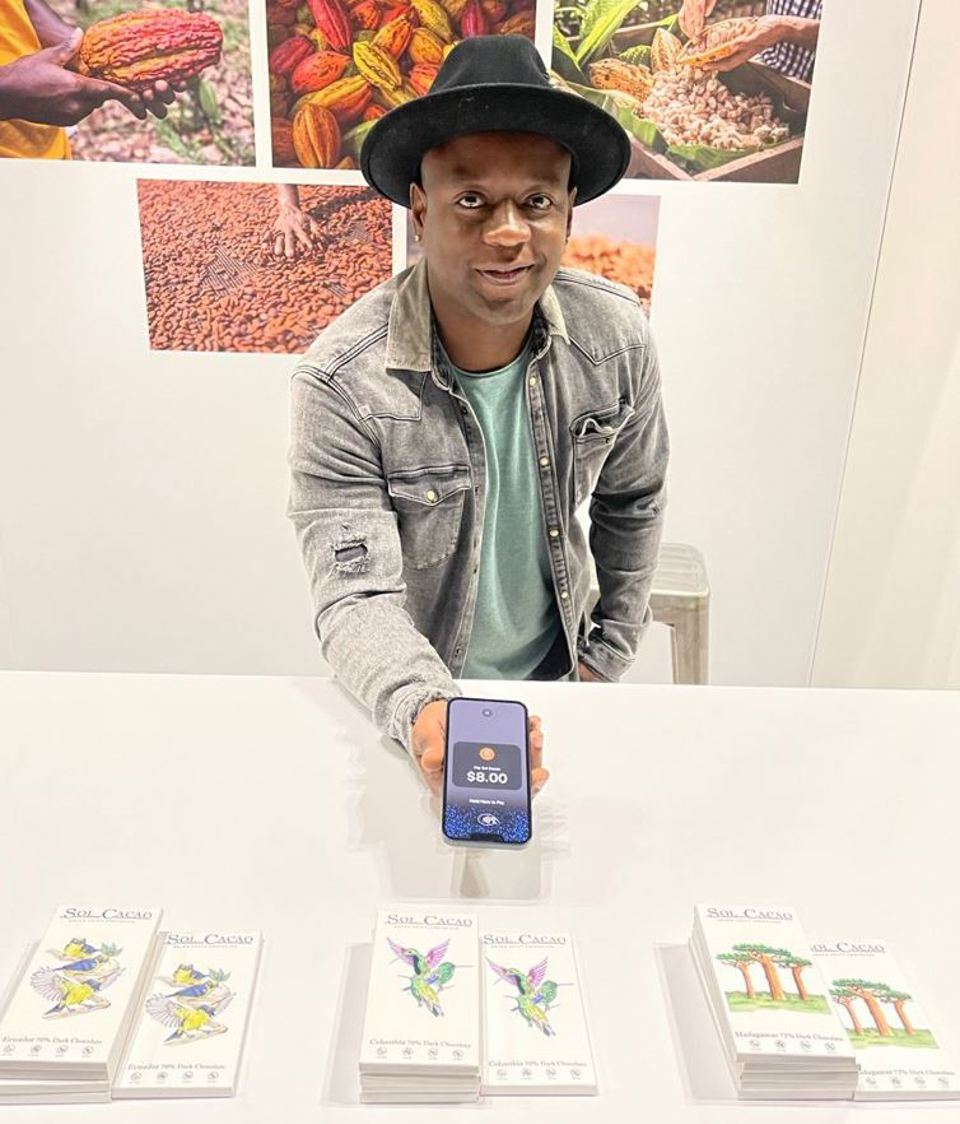 Sol Cacao turned iPhones into acceptance devices to easily accept contactless payments at the New York City Marathon Expo last month. (Photo courtesy of Mastercard) 
With organic beans sourced directly from Latin America and Madagascar, their bean-to-bar business is growing fast as it gains a loyal fan base and is distributed by stores including Target.
But getting here has been a hard slog for the three brothers who grew up on a farm in Trinidad before moving to New York's Bedford-Stuyvesant neighborhood as kids in the mid-1990s.
When COVID-19 hit, Sol Cacao's direct sales and cash flow quickly dried up, and they wondered whether they should throw in the towel on years of hard work. Instead, they pivoted and ramped up their online sales and looked for ways to expand their offline footprint. The racial reckoning of that year also raised awareness of the unique challenges Black entrepreneurs face, Maloney says: "It really made people ask the question, 'Where are our Black businesses and how can we support them?' That was the catalyst that gave us the visibility we needed to grow our business."
Because expanding a business can hinge on the mechanics of payments, the Maloney brothers are now increasing their options by adopting new contactless payment acceptance solutions that have grown more popular since the pandemic, such as Apple's Tap to Pay on iPhone, which enables businesses to accept contactless payments using only an iPhone, no additional hardware or terminals needed.
Recently, in collaboration with Apple, Mastercard and Square, Sol Cacao used Tap to Pay on iPhone at the New York City Marathon, allowing them to accept contactless payments, including physical credit and debit cards, Apple Pay and other digital wallet payments. Using Tap to Pay on iPhone, Sol Cacao was able to take advantage of new sales opportunities and connect with consumers in a completely new way at the Marathon Expo and the Mastercard Cheer Zones at miles 8 and 16 of the race. According to Maloney, the technology made the sales experience easier.
"I couldn't believe how fast we were processing payments. It was seamless, it really opened my eyes to how far technology has come," he says.
Likewise, the tools and programs built into Mastercard's Digital Doors program for small businesses seeking to go digital are making it easier for small businesses like Sol Cacao to integrate technology into their operations and expand their e-commerce presence.
As Sol Cacao grows, the brothers are hoping to reinvent how craft chocolate is experienced and teach their customers how to detect flavor notes such as melon or red wine in its 70%-plus cacao bars.
The brothers are also determined to help increase the representation of people of color in the chocolate business and encourage others to learn the trade, as they work closely together to fulfill the hopes and aspirations their Trinidadian great-grandmother had for them.
"We've reshaped our mission to say it's not just about producing chocolate for our great-grandmother's sake," Maloney says. "We're creating the visibility needed to inspire more people to take chocolate making seriously."