Trust
Notes from a crisis: Sustaining Ukraine with compassion, innovation and urgency
December 21, 2022 | By Inga Andreieva

War is a time when you realize you can lose everything in a second. Every day starts with checking to see if your loved ones are alive and safe. This is a time when you have to be strong as never before — for yourself, for your beloved, for your family, your friends, your team.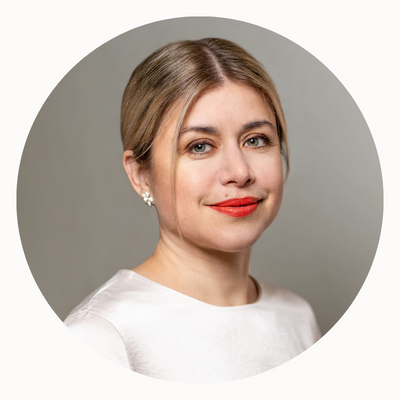 Today my team is spread far beyond Kyiv, where our office is located. We have worked from shelters in the western part of the country, from our temporary hub in Warsaw, Poland, and, yes, even still from Kyiv, under air raid alarms and during blackouts.
This is a time when we actually are redefining who we are, to the world and to ourselves, adapting to our new reality and discovering the power of unity and resilience. I'm proud of my team, which has navigated these challenging times and continued to support our customers and cardholders.
Today we are servicing nearly 60 Ukrainian banks, hundreds of thousands of merchants and millions of people, helping the government keep commerce flowing. We've extended the country's domestic settlement service to seven days a week, expanded the ability of Ukrainians to withdraw cash with purchases when ATM capacity was limited and helped banks strengthen their infrastructure through cloud edge computing.
"This is a time when we actually are redefining who we are, to the world and to ourselves, adapting to our new reality and discovering the power of unity and resilience."
On a personal level, our Warsaw colleagues became family to us. From the moment of the invasion, the Mastercard Poland team acted with compassion and urgency to address our personal needs while working tirelessly to maintain access to payments for Ukrainians remaining in the country and abroad. They welcomed us into their homes. They turned a meeting room in the Warsaw office into a "free shop," stocked with clothes and other essentials. They organized an Easter celebration to offer a sense of comfort and familiarity to our children.
Their generosity extended beyond the walls of the Warsaw office, with employees providing free transport within Poland to refugees, donating money, food and clothing to foundations and NGOs. Our employees lent their skills in IT infrastructure, call center management, communications and partner outreach to help Ukrainian House, one of the largest Ukrainian NGOs in Warsaw, manage more than 3,500 volunteers, 9,000 accommodation offers and a donation fund.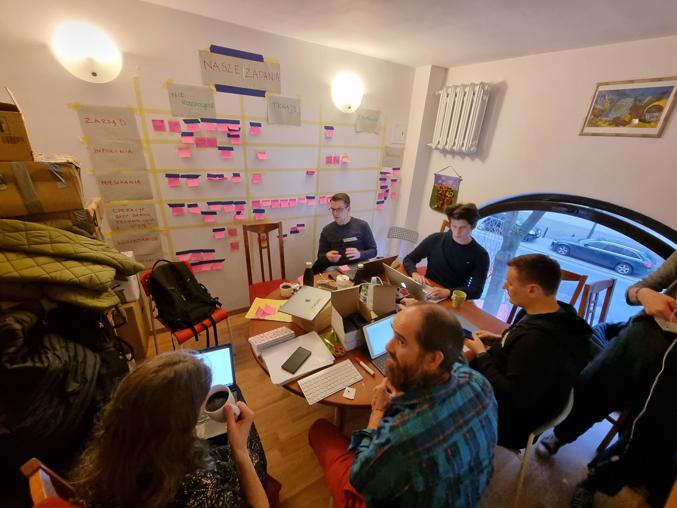 Mastercard employees volunteering at Ukraine House in Warsaw. 
They helped launch the Diia.Business Consulting Center for Ukrainian entrepreneurs and small business owners in Warsaw, in collaboration with the Ukrainian Ministry of Digital Transformation. And early next year, we will welcome the inaugural class of Start Path Ukraine, part of our startup engagement program, to help Ukrainian innovators rebuild and grow the country's economy.
Our work is just one piece of an extraordinary effort to respond to the ongoing and evolving crisis, with governments, global aid agencies, NGOs and charities, private enterprise and individuals coming together in unprecedented and innovative ways.
It is our belief that light always comes after dark. Since the beginning of the war, millions of Ukrainians have fled the country and millions more have been driven from their homes but remained within the country. But some have returned to their communities as hope finds a home despite continued strikes, uncertainty and hardships such as blackouts and food shortages. In the first six months of the invasion, more than 150,000 new businesses opened in Ukraine and almost 104,000 marriages were registered, the largest number in seven years. Life continues. Light awaits.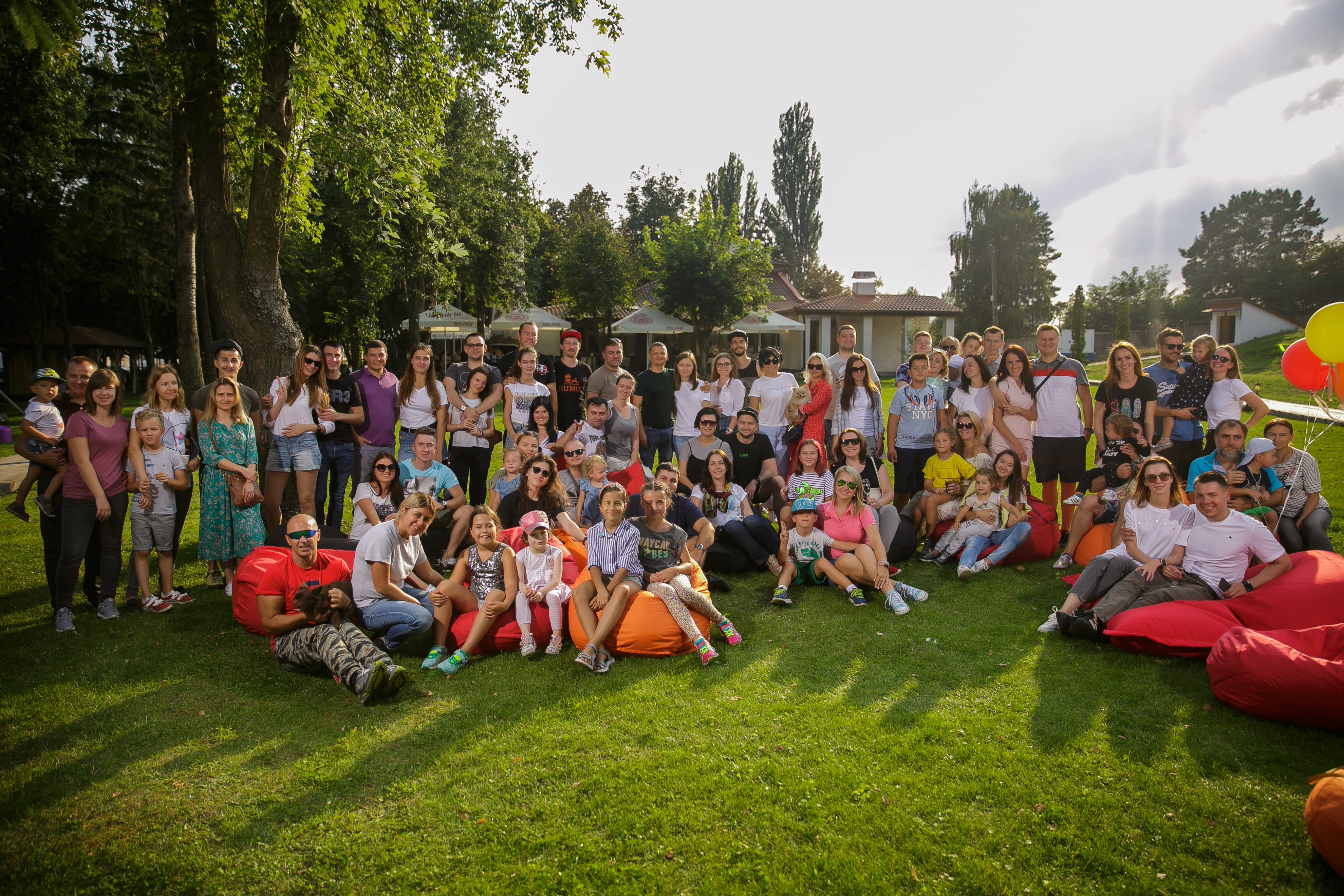 Above, the Mastercard Ukraine team at the company's Family Day celebration in 2019. Banner photo at top: Mastercard CEO Michael Miebach, 11th from left, with Inga Andreieva, 11th from right, with Mastercard executives and employees in Warsaw in May.