Sustainability
Thoughts from an 'urgent optimist': How scaling prize-winning solutions could save the planet
November 8, 2022 | By Sophie Hares

When U.S. President John F. Kennedy launched his audacious "moonshot" challenge in 1962 — put a man on the moon by the end of the decade — he unleashed an unprecedented wave of innovation and invention.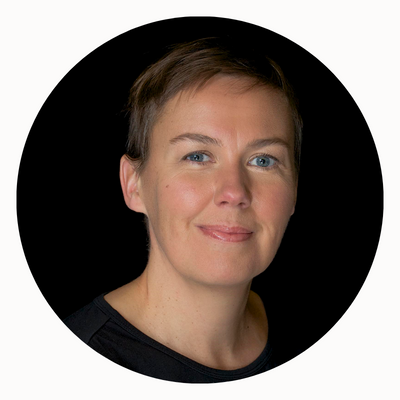 Now the U.K.'s Prince William has launched The Earthshot Prize, a similarly ambitious endeavor – to reverse climate change, build  a waste-free world and restore our air, oceans and land by 2030 — by unlocking the same ingenuity.
With five £1 million prizes on offer, more than 1,000 nominees vied to be chosen as 2022 winners by a high-profile judging panel that includes naturalist Sir David Attenborough, Indra Nooyi and Her Majesty Queen Rania of Jordan. The 15 finalists were announced Friday. 
The organization's Global Alliance of Partners nominates candidates, advises on selection criteria and helps scale the solutions. Mastercard is joining the Alliance as a Founding Partner with the intention of identifying The Earthshot Prize contenders at the intersection of sustainability and financial inclusion — candidates that are repairing the Earth in scalable ways that can also help local communities prosper.
In a video interview last week with the Mastercard Newsroom, Earthshot CEO Hannah Jones, who previously led Nike's Innovation Labs and served as the company's chief sustainability officer, explains why corporate partnerships are central to realizing its ambitions and what it means to be an "urgent optimist."
How did The Earthshot Prize originate and why is it important?
Jones: The idea for The Earthshot Prize was born in 2019 when Prince William visited a conservation project in Africa that was making a difference. By creating the right incentives to turn poachers into gamekeepers and conservationists, it was generating income that would sustain the community. Seeing the potential for frontline projects to be scaled up, he took inspiration from JFK's moonshot challenge that proved how ingenuity, grit and collaboration could make the seemingly impossible possible.
We can't afford to be frozen into inaction. There are thousands of amazing innovations and solutions that could be scaled. Together, we can bring all our superpowers to the table and create a flywheel of change.
In its first year, The Prize's winners included the Republic of Costa Rica for reversing deforestation and two young environmentalists with a coral farming enterprise. Who can apply?
Jones: We're business model-agnostic, so we don't mind if you're a startup, not-for-profit, government or youth leader. We want a working prototype that shows signs of traction and would have a significant impact if it was scaled up. We really focus on elevating solutions led by indigenous communities and women, alongside ways to harness data and technology such as Web3. One of last year's finalists, Restor, is building an online platform designed to protect ecosystems and act like a Google Maps for nature.
How can companies like Mastercard contribute?
Jones: Mastercard has an incredible depth of experience in supporting small businesses, entrepreneurs, women and the unbanked. It understands how financial inclusion tools support people on that journey towards economic prosperity. Through its support of The Earthshot Prize, Mastercard will help nominate candidates, offer hands-on expertise in evaluating these potential prize winners's capacity to create economic pathways for communities at risk, and potentially find ways to bring investment into these projects down the track.
"Despite the constant barrage of information about the crisis we are collectively in, we see solutions coming through our doors every day that spark the imagination. If they're scaled, they could help repair and regenerate the planet."
For example, one of last year's finalists, Pristine Seas, is fighting for 30% of the oceans to become marine protection areas. With the guidance from Mastercard's financial inclusion experts and the right combination of insights and tools, organizations like these could better equip the communities in which it works to better manage the funds needed to sustain these marine reserves. We'll publicly share these best practice and insights at key moments to empower a community of thinkers, leaders and innovators working on the front lines of inclusive growth.
Why are companies key to tackling environmental challenges?
Jones: The world doesn't have an innovation problem — it has a speed-to-scale problem. Public-private partnerships mean we can collaborate and go faster.
Vidyut Mohan, whose Takachar was one of last year's winners, devised a machine to help Indian subsistence farmers process stubble into fertilizer instead of burning it and worsening Delhi's air pollution. Initially, he struggled to get visibility, but is now working with our corporate partners.
This year, we've connected our first cohort of finalists with access to talent, networks, procurement contracts, and ultimately capital. And companies can have an incredible impact on how quickly we scale these solutions. By convening, supporting and getting our innovators investor-ready, we can connect the dots and do something powerful and unique.
How does The Prize's high-profile team help?
Jones: Prince William is hands-on and passionate about Earthshot. He's a visionary and an entrepreneur at heart who usually wants to know if we can go faster and bigger.
We work with each one of our Prize Council Members individually. Sir David Attenborough is one of the fiercest defenders of the natural world; Queen Rania is incredibly knowledgeable and well prepared. The real magic happens when they all get in the room, it's a really robust conversation. They're interested in what the overall group of five winners tells the world, and how we make sure that there's geographical, gender and racial diversity. We really think it through, and then wrestle it to the ground.
How positive are you The Earthshot Prize will discover critical solutions within its 10-year target?
Jones: I'm an urgent optimist. Despite the constant barrage of information about the crisis we are collectively in, we see solutions coming through our doors every day that spark the imagination. If they're scaled, they could help repair and regenerate the planet.