Inclusion
All work is all play for this wellness entrepreneur
August 15, 2023 | By Joshua Farrington
To most outsiders, the TV industry looks like a hotbed of inspiration and creativity. But for many of the people behind the scenes, the reality is more like 18-hour shifts and 1 a.m. calls derailing the next day's carefully laid plans.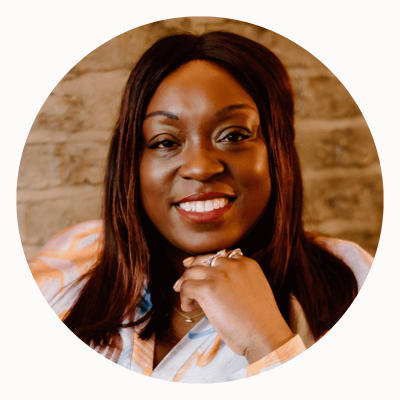 After nearly two decades of surviving the cutthroat competition of TV, Nina Elegba was burnt out and in need of a change. For her, creativity was still what mattered, and it was in her creativity that she found an escape. Using her hands, getting messy and learning to play again was her outlet and her way to find mindfulness — and from that realization, Recess Living was born. 
"The idea for Recess Living started with my own experiences with stress and burnout," Elegba says. "I've always used creativity and making to help me achieve my mindfulness. So I wanted to help other people reconnect with creative play and show them the benefit of mindfulness through making, and art is such a great way to do that." 
Recess Living is a creative wellness-events brand that supports individuals and workplaces in creating healthier ways to live and work by prioritizing their mental well-being. It's built around workshops, such as pottery classes, for those looking to slow down and find mindfulness through creativity — "meditation for doers," as Elegba calls it.  
Watching her clients find their own moments of calm is hugely rewarding. "You can see the stress literally leave people's bodies, and they leave that room so much calmer and more peaceful than when they first came in," she says. But running a business, even one built around well-being, is still inherently a stressful enterprise — and one that always benefits from support.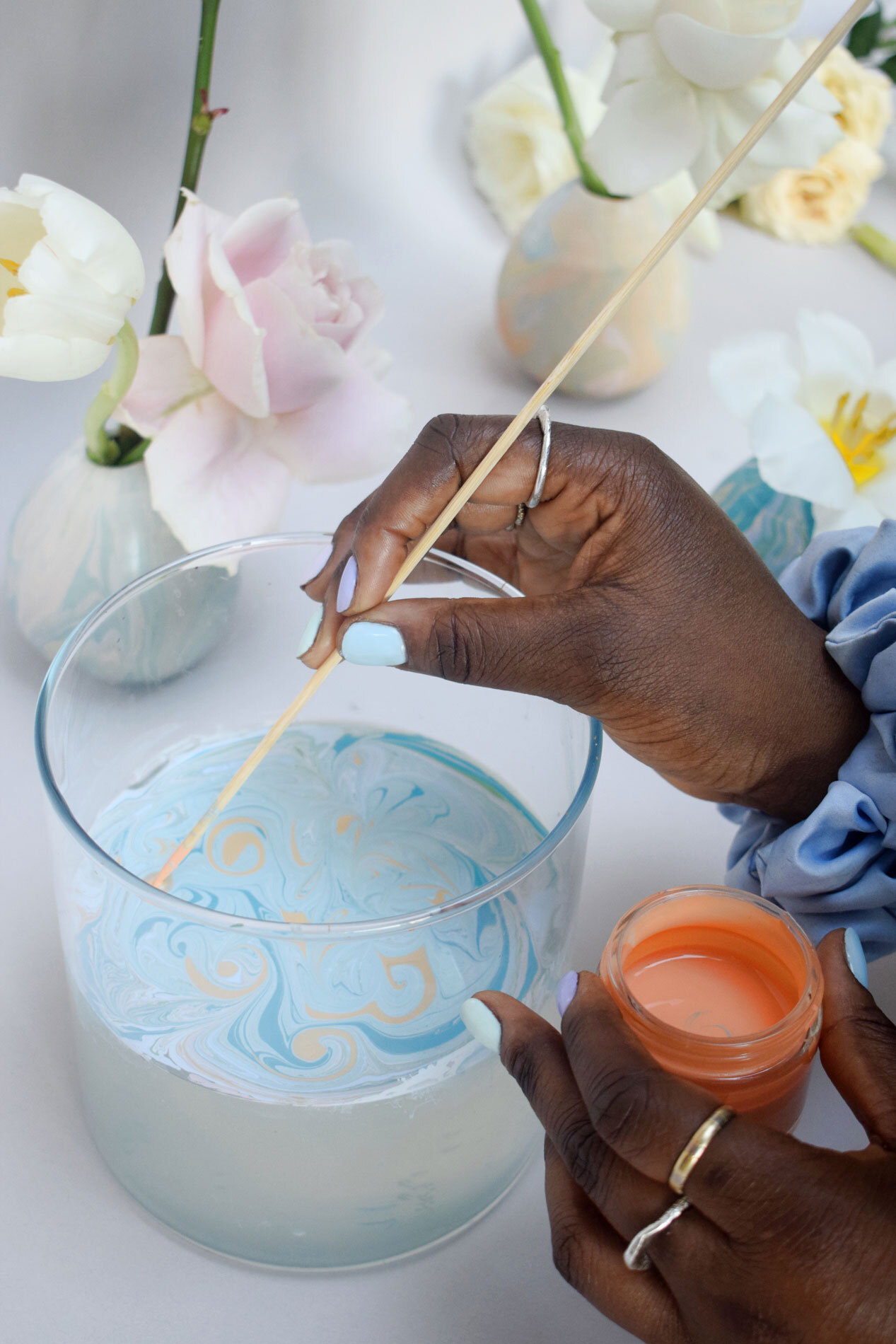 Nina Elegba demonstrates the marbling technique for an event hosted by her wellness business, Recess Living. (Photo courtesy of Nina Elegba)
For Elegba, that support came in the form of Strive UK, part of a global initiative of the Mastercard Center for Inclusive Growth that helps entrepreneurs access the tools and mentorship they need to build resilience and grow. In the U.K., small and micro-businesses like Recess Living make up 99.9% of all businesses and employ nearly half the labor force. Many scrambled to embrace digital tools and have survived, but a third say they are still seeking guidance for digitization — a number that rises to 49% for ethnic minority business owners.
Through its partner Be the Business, Strive UK helps the ethnic minority business owners succeed in the digital economy and become more resilient. Along with mentoring, it also offers a "boards" program, which gives small business owners the outside perspectives of successful leaders, who serve on an advisory board for 12 months. 
"You're always going to wish that you'd saved more money, tested your idea more, did one more course before you started, but you don't need those things. You're going to learn along the way. So just get started and just do it." 
"I'd been searching for more support and mentorship," Elegba says. "I first learned about Be the Business and Strive UK via a workshop guest, and it just landed at exactly the right time I needed it in my business. It came with the unique opportunity where they basically hand-pick a team of four board mentors for you, all based around your business and the needs and your goals that you have … It's just been amazing to be able to get in a room with four professionals at the top of their game and have them share their knowledge and expertise with me." 
With the support of her board, Elegba has been able to tackle some of the big decisions facing Recess Living and plot a course for greater growth and even bigger opportunities. 
Her advice for other aspiring entrepreneurs is to make the leap. "Just get started. My biggest hurdle starting Recess Living was my own self-doubt. You're always going to wish that you'd saved more money, tested your idea more, did one more course before you started, but you don't need those things. You're going to learn along the way. So just get started and just do it."