Sustainability
As extreme weather escalates, he's giving disaster victims a 'homecoming'
April 20, 2023 | By Sophie Hares

Introducing his LEGO-style emergency shelters to landlocked Malawi was no easy task for Indian social entrepreneur Kaushal Shetty. Once he had assured that the flat-packed units were safely on a ship from Chennai to Africa, he flew to the Phalombe district in southern Malawi, wrangled with local officials to get the necessary permits and waited for the homes, which are made from recycled PVC panels, to arrive via truck.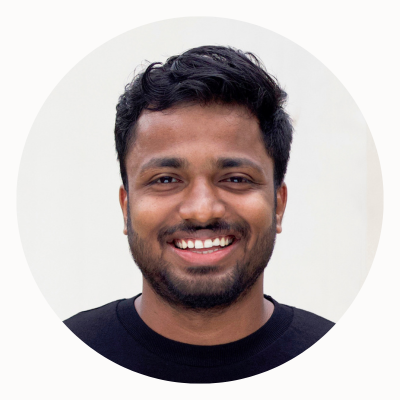 This is all just part of the job at Nostos Homes, the nonprofit Shetty co-founded to house people after disasters. (Nostos means homecoming in ancient Greek.) These homes to be easy enough for almost anyone to construct in a few hours, giving people a chance to get back on their feet after devastating floods or earthquakes.
After launching the initiative in India, where Shetty had been working as a product manager at Mastercard's Pune Tech Hub since graduating from university in 2019, he is now expanding Nostos to poor communities in Africa. There, he teamed up with Habitat for Humanity to identify those families most in need of shelters.
To Shetty, giving displaced people a roof over their head is the most important way to provide the stability necessary to rebuild their livelihoods and get their children back into school. And, as extreme weather escalates, the need for this kind of outreach keeps growing. A recent report by Nostos, Meta and the UK's Durham University showed more than 8 million people were forcibly displaced in just the three months to March 2022 by disasters such as cyclones and earthquakes.
So far, Shetty's efforts are helping. In India, each $1 spent on Nostos's climate-resilient homes produces an estimated return of $15 when the impact of stable employment, health and education are tallied up, he says. And in Africa, the return could be even higher.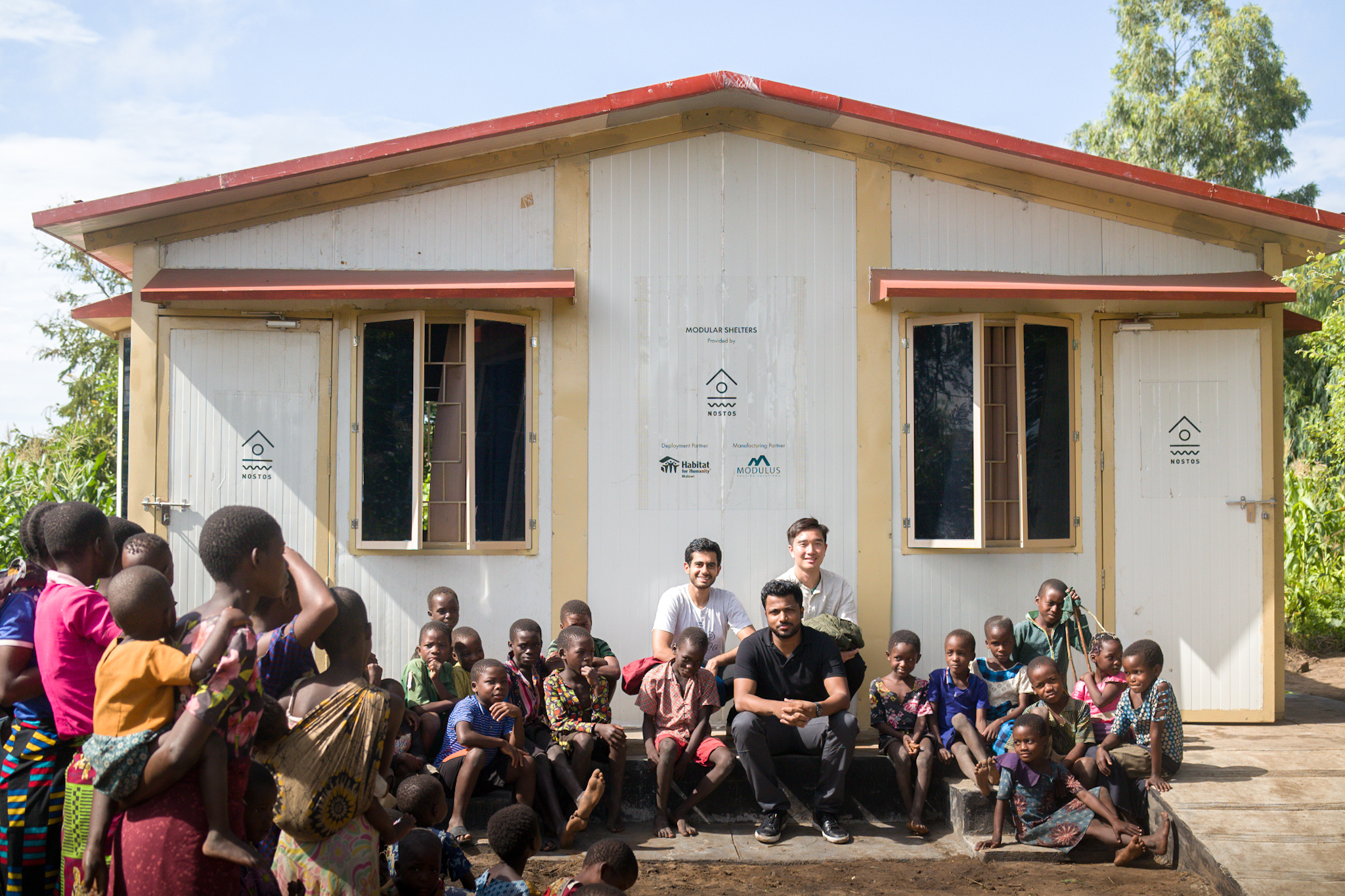 Kaushal Shetty, seated in black shirt, with Nostos Homes co-founder Madhav Datt, left, and Nostos Homes board member Felix Chu, right, with children in a village in Malawi's Phalombe District, where Tropical Cyclone Gombe caused severe flooding and destroyed homes last year. 
During his latest mission to Malawi, Shetty demonstrated how to put together a flat-pack Nostos house using a handful of simple tools. Within a few days, eight families who lost their homes in last year's Tropical Cyclone Gombe were handed the keys to their new homes.
As the houses will last for up to 20 years, for these vulnerable families, including young single mothers and children living with HIV, this was a life-changing moment.
"People had almost given up hope that anyone will come and help them out with something like this," says Shetty, who has been recognized for his Nostos efforts by Mastercard's CEO Force for Good Awards and was recently named to Forbes India's 30 Under 30 list.
Shetty and his college friend Madhav Datt were inspired to set up Nostos after seeing the devastation wrought by monsoons in India as kids.
Designing their easy-to-assemble unit in India, the pair are now looking to bring emergency housing to the rest of the world.
Their biggest challenge is getting shelters to those who need them most. For this, they need partners on the ground like Habitat for Humanity who know who needs help and how to best deliver it.
It's often tricky to balance Nostos with his day job at Mastercard, but Shetty, who will very soon move from Pune to the company's St. Louis Tech Hub, says the support from the company has proven invaluable. But he suspects his roles could eventually overlap. The biometric solutions he develops for payments could potentially be adapted to support people forced to flee crises without key documentation, he says.
For now, he is focused on using his spare time to push Nostos closer to its goal of building 100 homes this year in Malawi and expanding further in Africa.
"That's the mission for us," he says, "to make sure that everyone who's vulnerable gets access to a roof over their head."