Mobility
Why in-car commerce is the next frontier of urban mobility
June 22, 2023 | By Satta Sarmah Hightower

Imagine a world where you could easily purchase gas, pay to charge your electric vehicle or order takeout for dinner— all from the comfort of your driver's seat.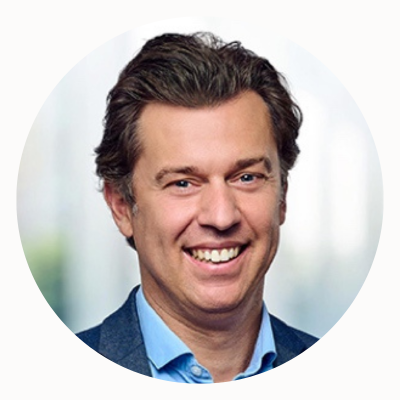 Uli Kiendl is making this experience a reality. But Kiendl, the CEO of Ryd, is also the first to admit that achieving this goal is anything but easy. His company, which is one of Europe's leading platforms for in-car payments, has built an API that integrates with cashier systems to allow you to pay at the pump. Drivers can use their credit or debit card to pay for gas and soon for electric vehicle charging directly from the Ryd app or their car's dashboard.
But given that Ryd operates in eight countries — each with different cashier systems, fueling and energy networks and different preferences for payments — bringing the technology together can get pretty complex. 
Nevertheless, since its founding in 2014, the Munich-based company has grown to over 100 employees, counts BP, Mercedes-Benz, AXA and Mastercard as its strategic investors, and participated in Start Path, Mastercard's startup engagement program in 2020. And, by the end of last year, Ryd was available at around 5,000 German petrol stations. 
"We've reached a level where customer adoption is significantly increasing," Kiendl says. "So I think we can now say that it was worth all the effort."
Kiendl recently spoke with the Mastercard Newsroom, sharing how urban mobility is evolving and how Ryd envisions in-car commerce.
How has Ryd evolved since its founding in 2014 to keep pace with mobility trends?
Kiendl: Ryd has gone through a big transformation since 2014. The company initially started with a dongle, a small adapter-like device, that you could put in your car. The dongle created data that was potentially interesting for insurance companies to know about customer's driving behavior. 
About four years ago, we created an app called Ryd pay where consumers could pay at the gas station without having to walk in. That was a big transformation. Now we are offering two products with a strong focus on Ryd pay and creating seamless in-car experiences for fueling, car washing, tolling, and soon, for EV charging. 
How is Ryd working to scale across Europe and other regions?
Kiendl: Our goal is to be the leader for vehicle-related in-car payment services in Europe. We're well positioned to do this, but we're constantly engaged in one-on-one talks with energy companies and automotive makers [to expand our reach]. There's a lot of sales effort that we must do to increase our acceptance network all over Europe and win more business from automotive manufacturers. But there's high demand right now as the automakers see that in-car payments are becoming bigger.  
How has Start Path help your business scale? 
Kiendl: It's great to have Mastercard involved. We benefit from access to great conferences and marketing. We also run all payments through Mastercard Gateway.  Mastercard's expertise is invaluable because of its track record in the market. We have joint sales meetings with automotive manufacturers and energy companies, so it's great preparation for us.   
Does Ryd have any aspirations beyond payments or in-vehicle payments?
Kiendl: Over the next one to two years, we really want to scale the business, provide seamless services and increase customer adoption. We're also looking at supporting lifestyle-related services in cars, such as ordering your coffee or McDonald's. But overall, we're really focused on scaling the services and network we've built. What we want to do is basically bring in all these drivers to the fueling use case, and then guide them on the transition to EV charging, car washing and tolling. 
How do you think the commute to work will differ five years from now? How can Ryd play a role in shaping this future? 
Kiendl: Once autonomous driving grows, we'll see even more in-car commerce for all kinds of services. There are endless possibilities for how this could evolve. In Europe, adoption definitely would be in the millions.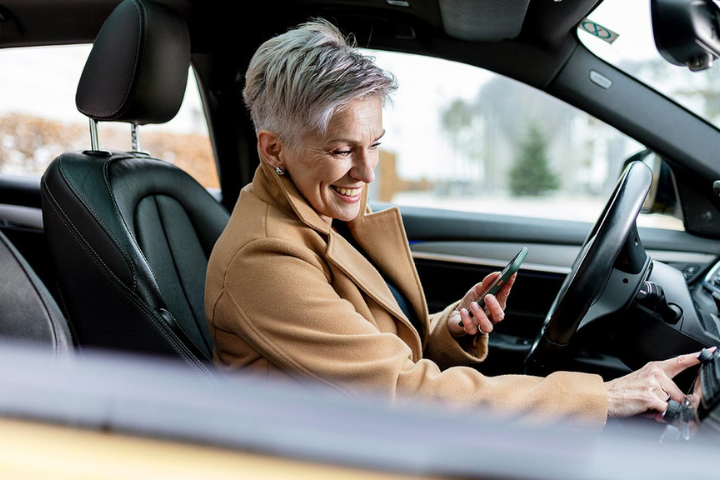 Mobility
Frictionless urban mobility: How to we get there? 
Public transportation has already begun embracing new payments innovations, and the explosive growth of ride-hail and micromobility has created more safe and reliable last-mile options for riders. Privately-owned vehicles will be the next fronter, particularly at the nexus of transportation and digital payments, writes Mastercard's Jennifer Marriner. 
Read more