Sustainability
Shredding a myth about recycling: It's time to tackle first-use plastic cards
June 21, 2023 | By Ajay Bhalla

Today's payment card packs a huge punch in a piece of plastic 3/100th of an inch thin — a microchip that securely processes purchases, a wire antenna that snakes through the card enabling contactless transactions, a hologram to defeat counterfeiters, and more. It's the result of decades of innovation and collaboration across the industry.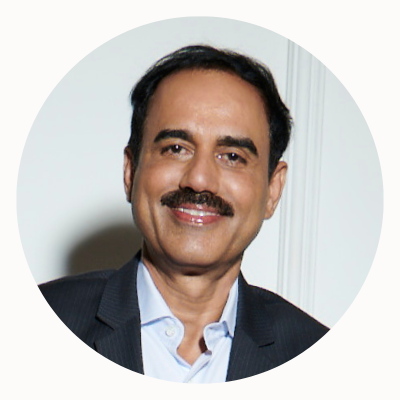 But one element has largely remained the same — the plastic itself. Most of the 25 billion cards in circulation today are made from first-use plastics like PVC that will not break down and decompose, and they are difficult to recycle because of the metals and other materials embedded within. As a result, the vast majority wind up in landfills already choked with plastics.
To combat this, it will take a collective effort. That's been our mantra as we pursue ways to reduce our impact on the environment, including our recent decision to require the use of sustainable materials in all new payment cards starting in 2028 and our work to propel the secular shift to digital payments, including our Digital First card program in which cardholders can opt out of a physical card entirely.
We see a future where all plastic cards can be recycled easily — at your bank, your corner store or your municipal recycling center — to make a small but meaningful dent in the plastic pollution crisis. The innovation and collaboration that produced the payment cards we carry today can and should be harnessed to dispose of them in a secure and sustainable way.
That's why we are establishing a blueprint for card recycling that can be replicated across the world, including collection, transportation and recycling, and we're asking our global network of partners to help us put this in place, starting in the U.K. with HSBC, now offering card recycling at select branches. 
Cardholders can drop off any expired payment cards into secure, dedicated collection boxes inside the bank branches. For additional peace of mind, the cards are shredded inside the collection box, ensuring no card information can be stolen and the build-in chip is destroyed.
The shredded waste is then shipped to our recycling partner. For the U.K., this is TerraCycle, which has been tackling hard-to-recycle products, from toothpaste tubes to mascara wands to water filters to coffee pods, for more than 20 years. The shredded card waste is then separated and the plastic reformed into pellets and powders to be reused for other products.
Since 2018, our DigiSec Lab in northern England has been exploring ways to recycle plastic  cards and develop more sustainable ones by scrutinizing their physical and chemical makeup — gnashing and grinding them, using a diamond-edge saw to expose the cross-section, examining them under a scanning electron microscope and an infrared spectrometer.
We also look at the amount of energy, carbon emissions and waste involved in card manufacturing. Those that meet our stringent standards of a sustainable card earn our badge of approval as an eco-friendly card.
Since 2021, more than 403 financial institutions and fintechs from 92 countries have joined us in our journey toward a more sustainable way to pay by issuing 235 million Mastercard cards made from approved recycled, recyclable and bio-sourced materials, including recycled ocean plastic or bioplastics made from sugar or corn.
We're calling on all card issuers to take the next step by working with us to provide recycling for existing first-use plastic cards. We can provide our expertise and connect them with our recycling partner to organize programs of their own, maximizing impact with minimal cost and effort.
Across our business, we've taken a hard look at how we can help combat climate change, from reducing our own carbon footprint with a commitment to reach net-zero emissions by 2040 to working with our partners to restore 100 million trees through the Priceless Planet Coalition to enabling consumers to make more informed spending decisions using our Carbon Calculator.
Propelling the evolution of the payment card into a more sustainable future is the next — and necessary — step.