The creator economy
Where art meets tech: How a young analyst is helping musicians to thrive in Web3
March 13, 2023 | By Christine Gibson
By the time she started middle school, Kaitlynn Hong was already a veteran of San Francisco's music scene. Her all-girl rock band, the Bay Area Girls — Hong played keyboards and sang backup — had been a fixture at street fairs and festivals since Hong was 10. The band was "my entry into being creative," she says. As she grew older, it also gave her a glimpse into the financial challenges artists face.
Now a Mastercard marketing senior analyst and former intern who specializes in Web3 and creative technology, Hong has a way to help.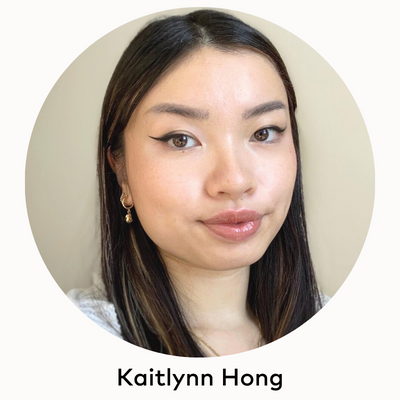 Less than three years out of school — she graduated from Tufts University with a joint degree in computer science and film and media studies — Hong won a Mastercard innovation challenge that asked marketing and communications teams to unlock big ideas in the Web3 space.
The idea — a development program to connect emerging musicians from around the globe with fans and industry mentors as they learn to build their brand in the digital world — was fast-tracked as the Mastercard Artist Accelerator. Last week at SXSW, the company announced the first two of the five artists to take part in the program, with plans for a showcase later this year with all the artists.
Emerging performers, especially those from traditionally underrepresented communities, often struggle to sell enough tickets and track plays to earn a living. But as new technologies upend the way we discover and experience music, artists have a unique opportunity to take control of their own brand on social media and in virtual environments like the metaverse.
"This idea is a prime example of how we can lean into new and emerging technologies while bringing a human touch into everything we do," says Cheryl Guerin, executive vice president for global brand strategy and innovation who sponsored the challenge. Using Mastercard's Sandbox program, which helps employees generate new ideas to propel the company forward, the challenge generated more than 100 ideas, and the team was able to launch the program less than three months later at CES.
Merging the art and the science
Hong has always thrived at the nexus where high tech and trendsetting art converge. At Tufts, she gobbled up her coding classes but also kindled a passion for avant garde makeup, like flower petal brows or rainbow starburst third eyes. Those designs netted 11,800 followers on Instagram, and Hong continues to moonlight as a makeup artist in her new hometown of New York City.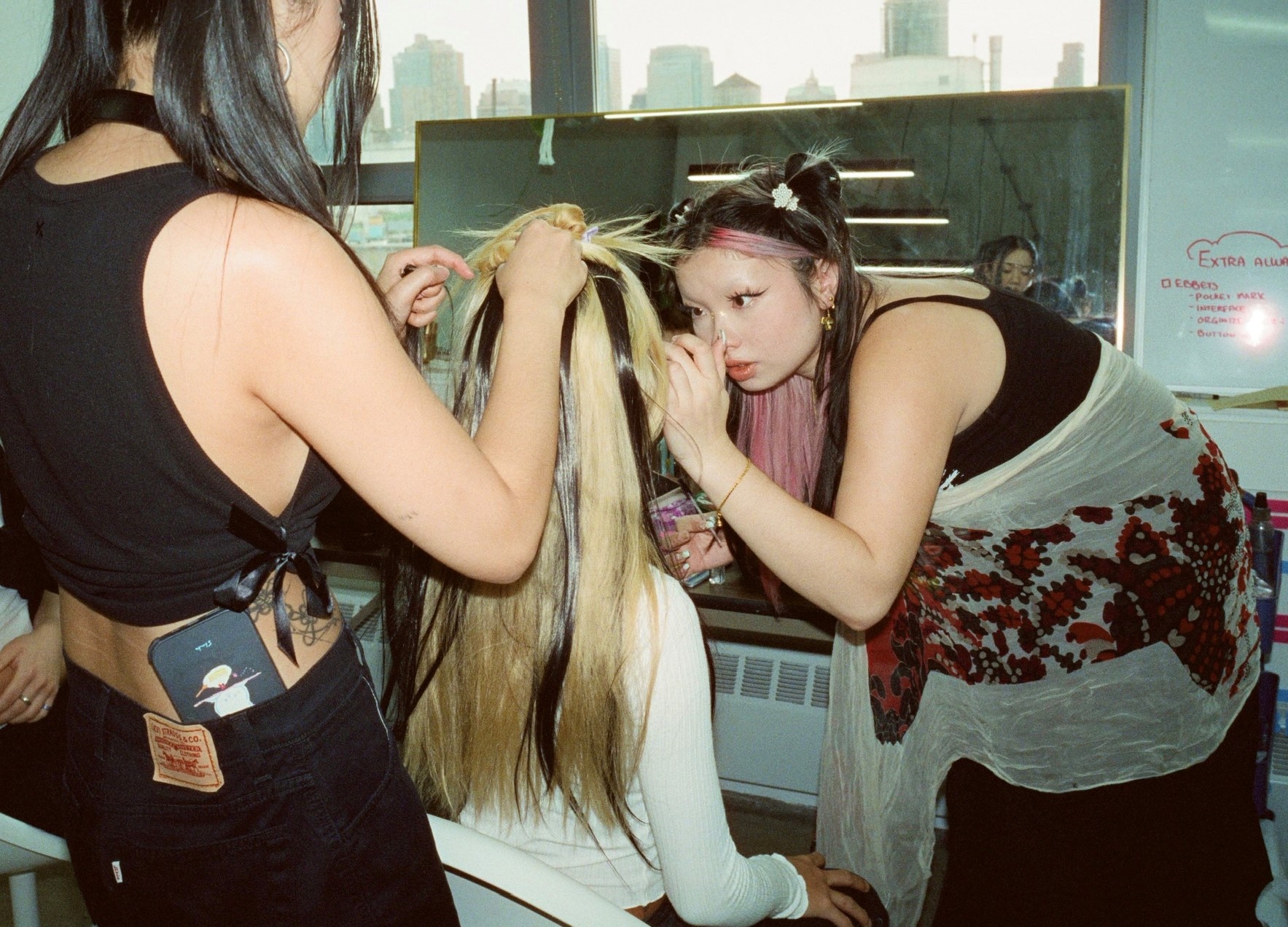 Kaitlynn Hong's sideline as a makeup artist keeps her in tune with New York City's creative community. The Mastercard senior analyst won an innovation challenge that resulted in the Mastercard Artist Accelerator, which helps musicians from underrepresented communities build a fan base and make music using Web3 tools. (Photo courtesy of Kaitlynn Hong) 
In 2020, she joined Mastercard Launch, the company's 18-month development program for recent graduates, where she once again figured out how to make the most of that spot where technology and creativity meet.
Kerry Elsdon, a senior vice president for digital marketing, had worked with Hong when she was a Mastercard intern in 2019 and quickly snatched her up for her team. "I knew what an incredible talent she was from the first months I began working with her. Not only does she have fantastic creative skills, but she has empathy and a natural curiosity for emerging technology and the mind to learn it fast. It's quite rare for people to be able to merge the art and the science."
When Hong joined the company, Web3 was just becoming a hot topic. Often called the next phase of the internet, Web3 is built on decentralized, community-owned protocols that allow users to have greater control over network policies — and profits.
"This idea is a prime example of how we can lean into new and emerging technologies while bringing a human touch into everything we do,"
What struck Hong was how effectively creators were already using this new technology to build their careers. Visual artists capitalized on new digital ownership models with NFTs, designers streamed virtual fashion shows during lockdown, and musicians offered fans unprecedented glimpses into the creative process, asking for feedback on new tracks and sharing observations about songwriting and recording.
"They're providing experiences for their fans that are completely different from anything we've ever seen," Hong says.
With guidance from Elsdon, she teamed up with Sebastian Oddo, a Web3 marketing director, to pitch the Artist Accelerator, in which Mastercard identifies promising artists from underrepresented communities, helps them grow a loyal fanbase and equips them with the tools to thrive on Web3.
Their winning entry caught the attention of leaders at Mastercard, who asked Hong to be on the team to bring to life the program, which includes a partnership with leading blockchain development platform Polygon. The five artists will receive expert coaching in next-generation branding, such as minting tokens, representing themselves in virtual worlds and cultivating a community.
To engage fans, the company is also launching its first global NFT, the Mastercard Music Pass, which will grant access to exclusive Web3 music educational materials, tools and Priceless Experiences. The accelerator will culminate later this year with a livestreamed artist showcase.
With the Artist Accelerator gearing up, Hong is seeing her lifelong pursuit of innovation — be it in song, lines of code or makeup design — bring forth something even more potent: a way to empower others to create for themselves. "I really wanted to uplift marginalized performers," she says. "It's been incredible to build something that will help my fellow artists find a path to a sustainable career."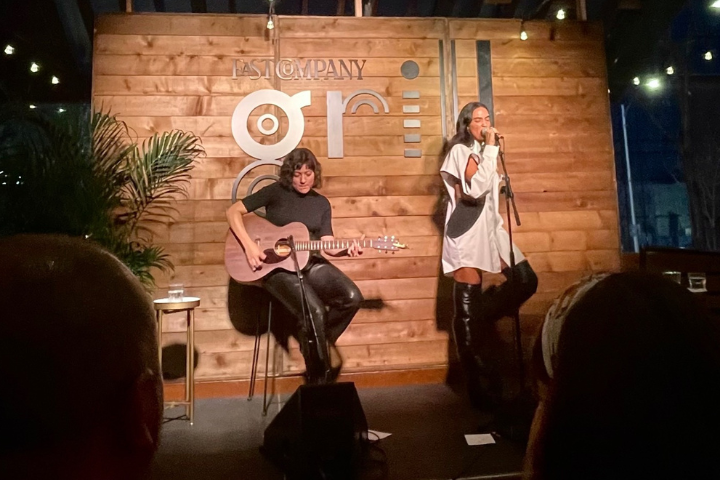 Innovation
Making music for a Web3 world
Venezuela-born performer and producer Manu Manzo, now based in Miami, is one of five artists who will learn to build their community and make music in a Web3 world. "Music is connection," she says. "We buy things because they make us feel something. This program gets you a step closer to reaching more and more people."
Read more