Mastercard Makes Paying Bills A Breeze With Bill Pay Exchange
October 10, 2018 | Purchase, NY
With a built-in network of 135,000 billers, Mastercard Bill Pay Exchange will have the largest community of U.S. billers
Enable banks and credit unions to become a one-stop-shop for all bill payments

Paying bills is everyone's least favorite chore – it requires balancing when bills are due, flexing memory muscles when it comes to remembering passwords and signing in and out of different billing sites. Mastercard Bill Pay Exchange, a new digital solution will make it easier for consumers to view, manage and pay telecom, utility, rent, credit card, mortgage and other personal bills without having to set up accounts with different billers or remember multiple passwords and dates for payments each month.

Offered through banks and credit unions, this technology will enable consumers to use their mobile banking app to easily set up all billers, receive notifications when a bill is due, see bill details, and manage multiple bills in one place including specifying when and how much to pay.

Mastercard Bill Pay Exchange will link to The Clearing House's (TCH'S) real-time payments infrastructure, which was built with technology from Vocalink, a Mastercard company.  This will enable consumers to pay their bills instantly from their bank accounts – in a matter of seconds versus days – reducing the delay between when the payment is made and when it is reflected in the consumer's balance.

"Mastercard is accelerating its vision of digitizing all forms of payments to make life simple, seamless and secure," said Colleen Taylor, executive vice president, New Payment Flows, North America, Mastercard. "With Vocalink, we are in a unique position as the only network that has the technology capabilities and know-how to build faster payments applications at the pace the market requires."

Mastercard Bill Pay Exchange, will bring speed, transparency and efficiency to bill payments, including several benefits to billers such as reduction of reconciliation costs achieved by delivering remittance details in bulk or alongside payments, and decrease in costs associated with mailing paper bills and processing paper checks.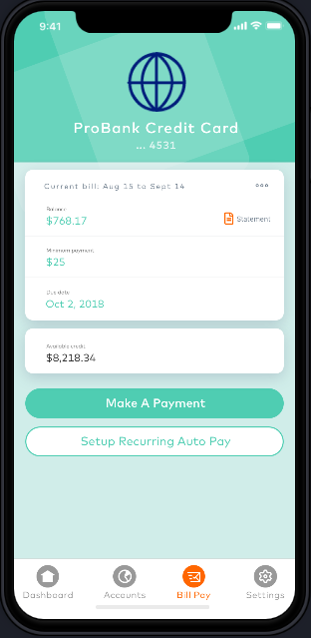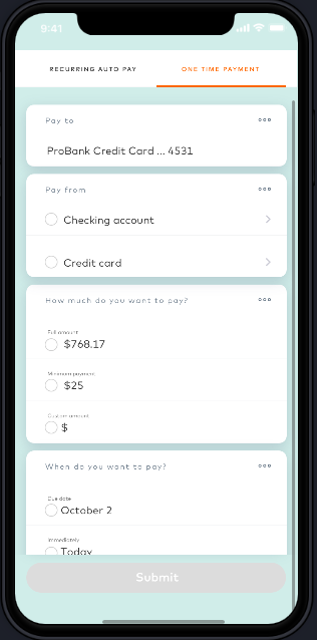 With Bill Pay Exchange, FIS will be able to deliver an enhanced bill pay experience to consumers at banks, financial institutions, and credit unions.

"FIS is committed to helping financial institutions take advantage of the most modern payment technologies to deliver a seamless bill pay experience for financial institutions, consumers and billers," said Mike Kresse, division executive, FIS Money Movement and Lending.  "We are excited to be a part of this new initiative to improve the bill pay experience."

While partnerships with banks are critical to bringing this solution to life, a vast and healthy network of billing partners will drive adoption. Over the last 30 years, Mastercard has built the largest network of 135,000 billers to support traditional bank bill pay, and the company plans to broaden biller coverage even further. ACI Worldwide, Aliaswire, Inlet and Transactis have also signed on to develop the Bill Pay Exchange. These partners will facilitate real-time payment messaging and confirmation.  In addition, billing information provided by them will enable banks to auto-suggest billers to their customers so they don't have to manually add the businesses to whom they make regular payments.

Mastercard will begin product integration and testing of Bill Pay Exchange with partners in 2019 with commercial availability the same year.


PARTNER QUOTES: 

We are excited to extend this relationship with Mastercard on its new Bill Pay Exchange offering. By leveraging our category-leading offerings in both Electronic Bill Presentment and Payment (EBPP) and Faster Payments, banks, billers and consumers across the country benefit from the control, choice and flexibility that our Universal Payment (UP) solutions deliver. – Dan Frate, Group President, ACI On-Demand, ACI Worldwide.

The ability to present bills in real-time and transform the speed of payments opens up doors to create a better experience for banks, billers and payers. We are very excited to deepen our partnership with Mastercard and work together to provide a strong, bank-centric, electronic bill payment solution. – Hoss Mohsenzadeh, President and CEO, Aliaswire Inc.

Inlet empowers billers to add new presentment and payment destinations, improving the customer experience while reducing servicing costs. Pairing Inlet's e-bill delivery and matching capabilities with Mastercard's proven network and cutting-edge technology will result in benefits for banks, billers and consumers. – Christopher Johnson, CEO, Inlet.

"This is a unique opportunity for banks to bring a seamless billing and payment experience to both consumers and businesses. Transactis was created for banks to serve their clients with biller direct EBPP technology. We are eager to support Mastercard by bringing this solution to our networks of bank partners to integrate the customer advantages of biller direct EBPP to reinvent bank bill pay – " Joe Proto, CEO, Transactis.