goop, Mastercard, and Next Retail Concepts Upgrade Online Shopping in Canada
August 1, 2019 | Los Angeles, CA | By Sandra Benjamin
Consumers in Canada will now be able to shop an immersive digital experience of goop MRKT Toronto using proprietary technology from Next Retail Concepts
For the first time, goop will extend the unique brand experience of the physical goop MRKT Toronto pop-up to digital shoppers in the Canadian market.  Powered by Mastercard and Next Retail Concepts and guided by goop, the innovative digital environment will allow shoppers to browse and buy just as if they were in the physical store.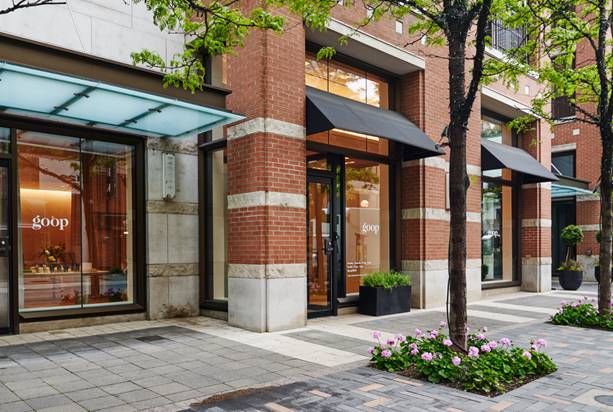 Consumers in Canada will find this to be a new, very different, immersive way to shop that supplements the e-commerce experience on goop.com. Through September 22, a shopper can virtually navigate through a three-dimensional version of goop MRKT Toronto, interact with their favorite goop products, and engage with digital content curated by goop. The goop product assortment for purchase through the experience will include goop's own lines of G. Label apparel and swim; G. Sport activewear; high-performance, clean skin care; and bath, and body essentials. Purchases are secure and the technology integrates seamlessly with goop's existing ecommerce platform. Together with partners like Mastercard and Next Retail Concepts, goop is evolving the e-commerce experience to bring the physical store to life in an immersive, digital environment.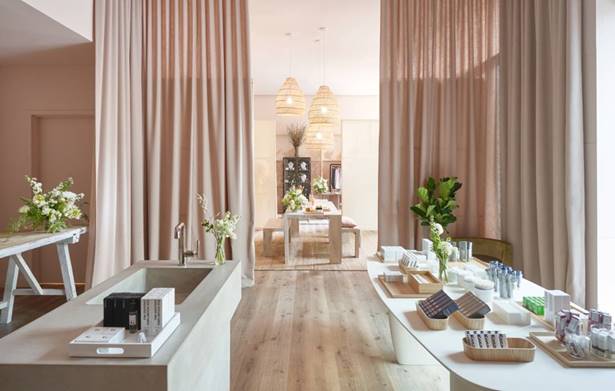 "Consumers today expect a seamless, customized shopping experience across any channel or device," said Stephane Wyper, senior vice president, New Commerce Partnerships and Commercialization, Mastercard. "At Mastercard, we're committed to using our products and services to create solutions for retailers to help them meet these growing demands. Together with partners like Next Retail Concepts, we are continuing to evolve ecommerce to bring the physical store to life in an immersive, digital environment, all while enabling seamless payment and exclusive offers for our cardholders."

"We are excited to partner with goop to provide a platform that allows the goop consumer to shop in a fully experiential environment that brings the brand's story to life in a compelling new way and  allows consumers to shop the virtual store across any accessible device, commented Neil Cole, CEO, Next Retail Concepts. "Mastercard and Goop are forward thinking partners who share in our vision of transforming the e-commerce experience," Cole added.

The virtual experience not only shifts online shopping from transactional to experiential but also provides access to tools and insights to further engage shoppers. Retailers who leverage the technology also have the ability to provide customized offers as well as gain analytics on overall store performance.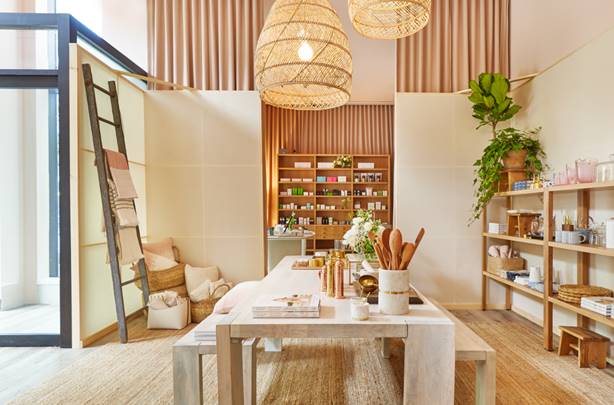 Customers will get to try the immersive commerce experience as it comes to life through the goop MRKT Toronto pop-up. Mastercard will bring the latest ways to shop and pay to the activation and also give cardholders the opportunity to experience goop with exclusive benefits. Some of the special perks include exclusive access to events at goop MRKT Toronto, including meditation classes, private shopping, and more.
About goop MRKT Toronto
For the first time, goop has brought its beloved pop-up MRKT concept to Canada's largest city. Open since June 7, goop MRKT Toronto has taken shape inside of the Hazelton Hotel (address: 118 Yorkville Avenue) in the Yorkville neighborhood, with goop-approved favorites in clean beauty, wellness, luxury fashion, and curated home essentials.               

Store Design

The 1,300-square-foot pop-up space, tucked inside the Hazelton Hotel, hums with serene energy of the surrounding Yorkville neighborhood, the birthplace of the Toronto Film Festival. This history is what compelled Yabu Pushelberg to draw inspiration from the impermanence of a film set to design the goop pop-up's interior. From high-fashion moments to curated housewares, the pop-up is designed for guests to be immersed in subtle, unexpected details that collectively tell the stories of a goop shopper, observer, and admirer.

About goop

goop is a lifestyle brand with its roots in content across six key pillars: wellness, travel, food, beauty, style, and work. Within those pillars, goop curates and sells a tightly edited array of products; we also make our own goods in beauty, fashion, and wellness.

goop Beauty stands for high-performance, clean skin care; skin-boosting ingestibles; and artisanal fragrance, bath, and body essentials that harness the pure luxury of nature, reflecting our holistic ethos in beauty and wellness. goop Fashion includes a limited-edition range of fashion essentials made in the finest mills and factories in Italy and the USA, and a line of cross-functional, highly adaptable, fashion-forward sportswear. goop Wellness includes a regimen-based vitamin program to address the needs of modern women and a collection of bite-size chews specifically formulated to help with restful sleep, more focus, and immune support.

goop launched in the fall of 2008 out of Gwyneth Paltrow's kitchen as a homespun weekly newsletter. GP wanted to share her unbiased travel recommendations, health-centric recipes, and shopping discoveries, and she also wanted to get her own questions—about health, fitness, and the psyche—answered. goop continues to be a place for GP, now the company's CEO, to introduce readers to incredible experts who have mentored her throughout her life, along with new ideas about where to shop, eat, and stay, plus clean recipes.

About Mastercard

Mastercard (NYSE: MA), www.mastercard.com, is a technology company in the global payments industry. Our global payments processing network connects consumers, financial institutions, merchants, governments and businesses in more than 210 countries and territories. Mastercard products and solutions make everyday commerce activities – such as shopping, traveling, running a business and managing finances – easier, more secure and more efficient for everyone. Follow us on Twitter @MastercardNews, join the discussion on the Beyond the Transaction Blog and subscribe for the latest news on the Engagement Bureau.

About Next Retail Concepts
Next Retail Concepts is the leader in immersive e-commerce innovations that bring brands to life. Next Retail's patent-pending technology powers a unique platform that enables partners to create fully immersive shopping environments that seamlessly integrate with their e-commerce platforms and allow customers to purchase products wholly within a branded environment. Next Retail's exciting new technologies will transform the retail landscape by combining the best of brick-and-mortar and e-commerce into one frictionless experience.

Contact:

goop, Jacqueline Weitzen | jacqueline@goop.com              
Mastercard, Sandra Benjamin | Sandra.Benjamin@mastercard.com
Next Retail Concepts, Maria Dolgetta | maria@creativeplayground.com