Innovation
5G, telemedicine, e-vehicles and more: The biggest trends from CES 2021
January 15, 2021 | By Anthony Venutolo
For more than 50 years, CES has been the world's stage for innovation. It's where the public was introduced to the VCR, compact disc, cellular technology, 3D printing and 4K.
And that doesn't even scratch the surface. Typically held in Las Vegas each January, the trade show is simply massive. But as the pandemic kept the global population at home, CES proceeded virtually, leaving the bright lights of Sin City for next year.
With over 100 conference sessions and 1,800 exhibitors, attendees still had plenty of cool tech toys to peruse (albeit virtually) and panels to attend.
There were a few leading trends at the show that illustrated what direction technology may soon be going to make our lives more connected, more ingrained with devices and maybe even healthier. Aside from any one panel or keynote, that's been the real value of CES — to show how the world might change in the not-too-distant future.
Here are the top five trends across several panels that were front and center:
01
5G will transform our lives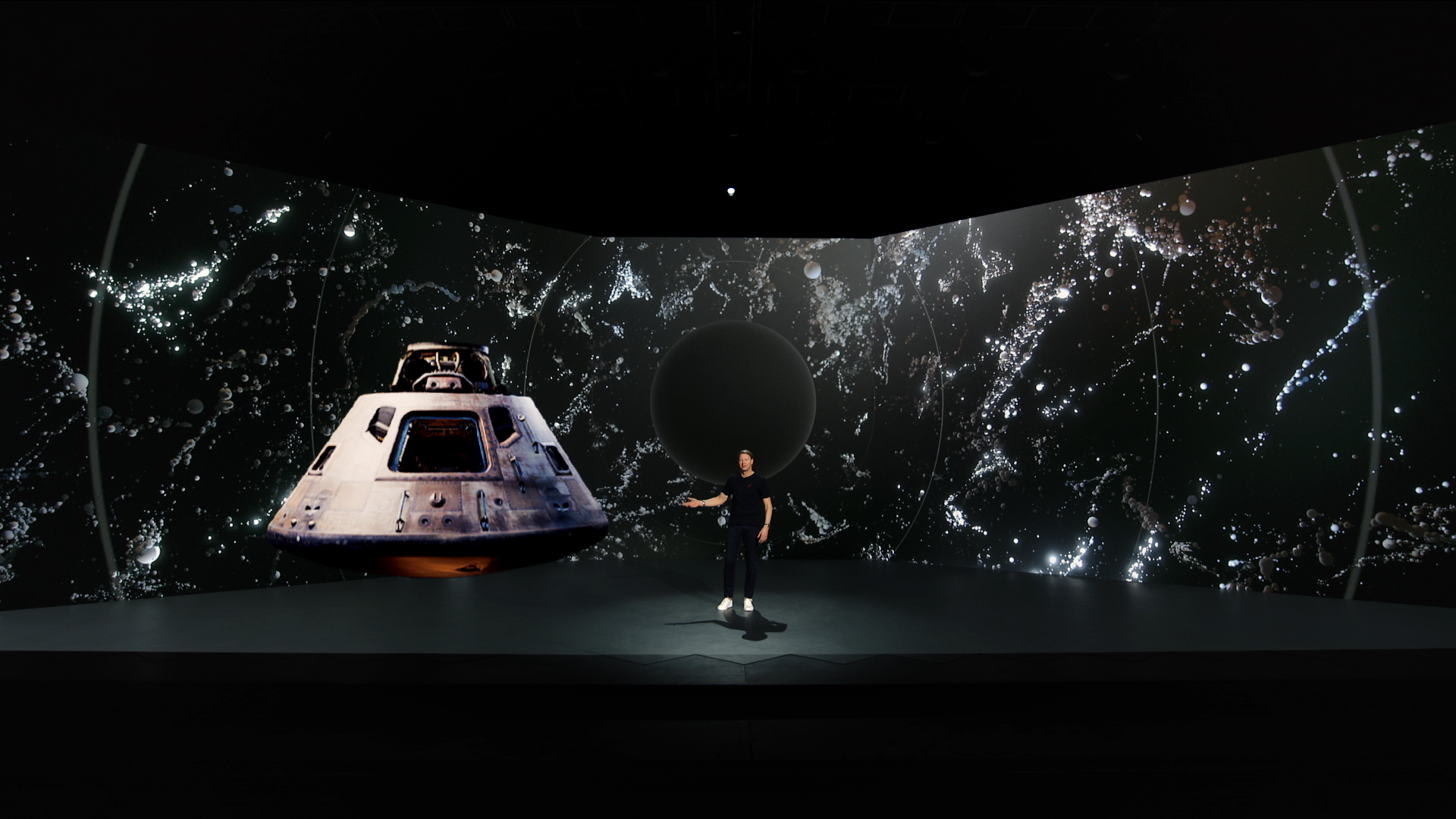 If we're sure about one thing, it's that the advent of 5G technology will have a huge impact on our digital lives. Perhaps no other topic was discussed more at CES this year — and for good reason.
First, though, some context. As smartphone adoption solidified in the early 2010s with 4G LTE (the fourth-generation mobile network), life was good. We were able to watch YouTube, stream music and surf social media on the go with ease. But as the internet of things emerged, it was clear that the next-generation network would need to do much heavier lifting to connect drones, smart refrigerators and everything in between.
Think of 5G as a sibling who ate their Wheaties. And while it may take years for Verizon, T-Mobile and AT&T to fully build out the tech to its utmost potential, 5G will ultimately deliver blazing data speeds for seismic shifts in everything from telemedicine and media consumption to immersive learning and augmented reality.
"If you think about internet of things and the tens of billions of connected devices, what will enable that is 5G," Mastercard CEO Michael Miebach said during the panel Future Reimagined. "Years of digital acceleration have been compressed into months."
It's a notion that Verizon CEO Hans Vestberg wholeheartedly agreed with in his keynote. He says not to discount Verizon's 5G Ultra Wideband as just another technology innovation. Rather, it's an innovation platform that makes other innovations possible. "The result will be lots of 'Remember when …' moments," Vestberg said. "The moments when you know you're seeing change right before your eyes."
02
Living (and working) through COVID-19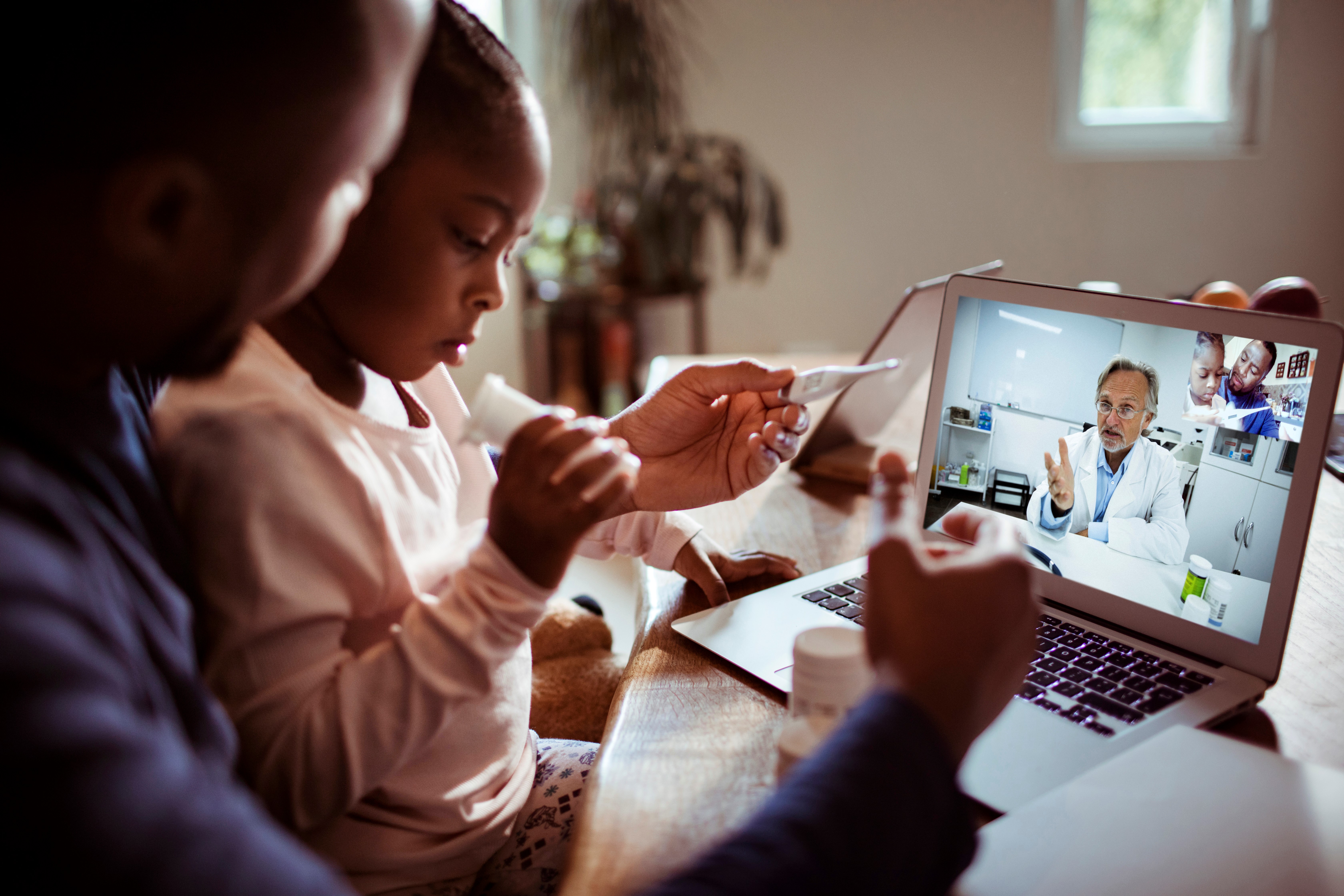 From the fast-tracking of vaccines and therapeutics to the adoption of telemedicine and wellbeing devices, the pandemic is undoubtedly shifting the entire medical, healthcare and fitness industries.
According to David Kirkpatrick, founder and editor in chief of Techonomy Media, telehealth visits in the U.S. went from less than 50 million to more than 1 billion this year.
These digital health tools have to provide value for consumers or else they won't be accepted widely, said Dr. Vivian Lee, president of Verily Platforms, a subsidiary of Alphabet. "They can't be ways to just ratchet up our healthcare costs."
Along with telemedicine, using data in much more sophisticated ways became another critical part of the healthcare industry's digital development, especially in 2020. "The pandemic has taught us a lot about innovation in real time," said Dr. Amy Abernethy, principal deputy commissioner of the Food and Drug Administration.
03
Electric vehicles are here to stay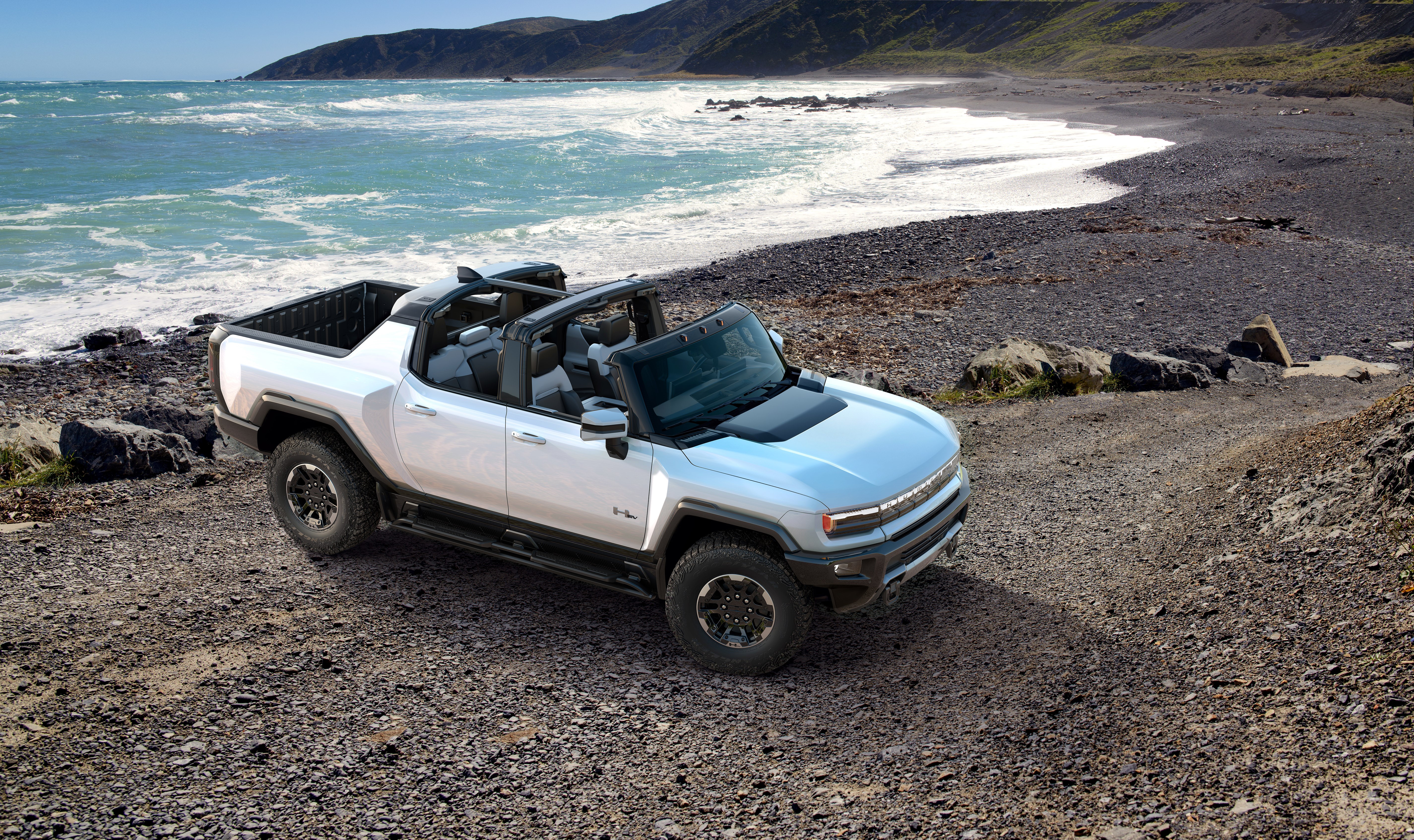 Hard to imagine, but there was a time when electric vehicles (EVs) were a tough sell. Back in the '90s when GM introduced its first EV-1, it seemed to appeal to either car enthusiasts or environmentalists.
Fast-forward a couple decades, and sustainability is front and center and EVs are no longer quirky-looking and expensive vanity pieces. They've arrived. And General Motors (which just unveiled a sleek new logo) is going all in by investing $27 billion on EVs. Last November, the Detroit automaker announced it would be delivering 30 new vehicles over the next five years. All we can imagine is one thing: electric Corvette.
Laying the foundation for an all-electric, zero-emissions world, GM CEO Mary Barra explained during GM's keynote that while the global market penetration for EVs stands at only 3%, she believes GM will lead the change.
This new chapter for GM starts with its cutting-edge Ultium battery technology, which will serve vehicles across the next generation of Chevrolet, Buick, GMC and Cadillac EVs. The result? A battery that produces up to 450 miles of range on a single charge and at a lesser cost and weight. And it's not finished. As GM continues to evolve its battery technology, the vehicles will eventually deliver up to 600 miles on a single charge.
There was also no shortage of gorgeous concepts and prototypes (one thing GM has always nailed). From a space-age autonomous taxi in the sky to a beastly 1,000-horsepower Hummer with zero emissions, Barra says one thing is certain: It's an inflection point not only for GM, but for society as well.
04
Home is where the smart is    

For the past 10 months, the pandemic made us question how technology could aid us during an unprecedented time. And while sales of smart speakers, hubs, bulbs and plugs hasn't waned, the concept our home as a "smart" base camp has never been more prevalent — especially with the bulk of the world still in various stages of lockdown.
The pandemic has raised the stakes, says Michael Mahan, a vice president for the Home and Distribution line for Schneider Electric, a global industrial giant.
"Why do we have to ask our lights to turn on? The house should just know what I do after I put my kids to bed. It's not just enough to have a level of control," he said, "there needs to be a level of intelligence."
There are some things, though, that just can't be replicated even in the most well-equipped smart home, says Paul Lee, head Deloitte's technology media and telecommunications research. He's referring to spontaneous interactions brought on by being in shared spaces: "What we can't do with current technology are those elevator pitches, the walks to the cafeteria or sharing a cab ride home," he said on the panel Home as the New Headquarters.
Still, this year's show had loads of toys designed to feather our smart nest, ensuring the home as gym, boardroom, theater and restaurant will work in our favor even beyond our lockdowns.
05
Streaming services, the more the merrier

Remember the early days of the lockdown, when we all needed a distraction? Netflix gave it to us on a silver platter in the form of "Tiger King."
Streaming services are certainly nothing new, but one thing was clear in 2020: They're part of an ever-growing content landscape. Need proof? In just 15 months, we saw Apple TV+, Disney+, HBO Max, Peacock and Discovery+ all vying for our remotes and wallets.
"The overwhelming amount of content couldn't have come at a better time," said Brent Weinstein, chief innovation officer for United Talent Agency. And while Sandeep Gupta, vice president and general manager for Amazon Fire TV, agreed, he said what was really paramount in lockdown was content discovery and ease of use, helped along by features like voice search.
What we also saw this year was a new breed of purpose-driven content coming to the forefront. Viewers demanded a much-needed shift in tone, especially amid protests over racial injustice last year.
"Viewers want brands to put their money where their mouths are," said Jesse Angelo, president of global news and entertainment for Vice Media Group. "It's not always easy content to be around but I think young consumers will reward brands over time and punish ones that show up inauthentically."
While this was certainly an unconventional year, CES did what CES always does: provide a snapshot of not only where we are in the world, but where we want to be tomorrow. Expect homes to inevitably become smarter, EVs to push the boundaries of what's possible and 5G to propel cities into becoming smart metropolises. As the pandemic fades into the rearview, here's hoping we'll all be enjoying CES under the twinkling lights of Vegas in person next year.