Inclusion
8 fintech founders on lessons learned, opportunities earned in 2021
December 15, 2021 | By Vicki Hyman
Mastercard today welcomes its newest wave of startups to its award-winning Start Path startup engagement program. Start Path alums share their insights into the top trends of 2021 and what they've learned from a challenging year.

The global economy continued its recovery in fits and starts in 2021, but fintech companies thrived as the digital acceleration created a wealth of opportunities for innovative thinkers and agile developers. 
Investment in fintech hit a record $98 billion in the first half of 2021, according to KPMG's biannual report on fintech investment trends, as compared with $121.5 billion in all of 2020. The report credits pressure from corporations to speed their digital transformation and enhance their digital capabilities for the nearly $21 billion in investment over close to 600 deals globally.
"The move to a primarily digital relationship between financial institutions and customers can only accelerate in the years to come," says Olivier Berthier, the CEO of Moneythor, the digital banking and marketing and analytics software developer based in Singapore. "We believe that the post-COVID world we're getting to is looking exclusively rather than primarily digital."
Moneythor is one of 260 startups across 40 countries that have participated in the Mastercard Start Path startup engagement program, which welcomed its latest cohort of 9 fintech innovators today. A key program in the Mastercard Developers portfolio, Start Path provides support to the brightest startups to co-create, gain tailored expertise and reach a global customer base.
"We've been partnering with fintech builders since the beginning, evolving the Mastercard Developers portfolio to ensure we have the right programs, products and tools every fintech company needs even as the sector continues to evolve," says Amy Neale, senior vice president for Fintech & Enablers at Mastercard. "We provide the solutions and expertise to iterate with fintech companies so together we can transform the way we shop, bank and pay and ensure more people can benefit from the digital economy."
The Mastercard Newsroom asked eight Start Path alumni to share their thoughts on the opportunities born out of the most recent digital acceleration and what they've learned over the course of this challenging year:
What was the biggest fintech trend of 2021?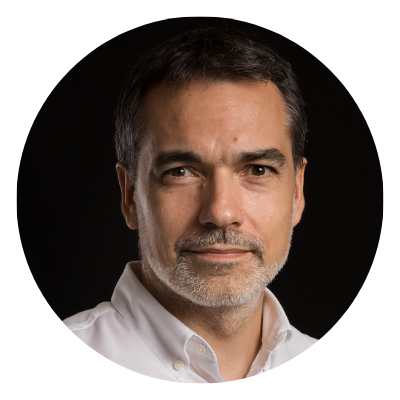 Olivier Berthier
"The pre-COVID product-centric model of banking is outdated. There is now a greater demand for money management tools and solutions that focus on digital banking being more customer-centric than ever before. This shift in focus towards information provision and money management services is coupled with heightened expectations from customers to be served a holistic overview of their finances. These expectations can be adequately met with the increased mainstream adoption of open banking, and it will be a game changer in the way financial services are offered to businesses and consumers alike."
Olivier Berthier is CEO and co-founder of Singapore-based Moneythor, which develops software that provides more intelligent and contextual digital banking for customers and enhanced marketing and analytics for financial institutions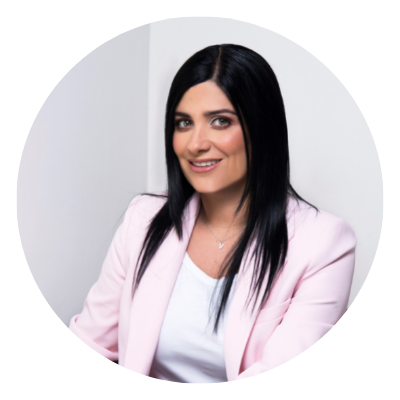 Veronica Crisafulli
"The pandemic has turned out to be a decisive point for the fintech ecosystem. We have witnessed the power of digital banking, which is breaking through with great force and taking a big part of the market away from traditional banks. One of the biggest fintech trends coming out of the pandemic of 2021 would be buy now, pay later, due to increased demand in e-commerce and short-term convenient financing needs, among others."
Veronica Crisafulli is CEO and co-founder of Bogota-based Mo Technologies, which offers an innovative credit scoring model for financial and non-financial institutions that helps to extend more credit products to more customers in all segments.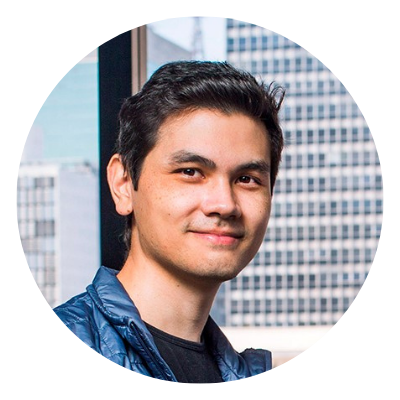 Lincoln Ando
"I believe that the trend that I can see as a change of scenario in 2021 was open banking. This will enable an incredible level of customization for financial products and improve the accessibility of new financial services. This kind of innovation can be possible only by applying more safety and technology to these corporations' ecosystems. For example, open banking will enable the user to connect an old bank account into a new bank, bringing all the data and preferences with it. But to make sure that isn't an account takeover fraud, the new bank will have to do an ID validation. So with open banking, new technologies for improving this process security will also be a big trend."
Lincoln Ando is CEO of São Paulo-based idwall, which develops integrated and intelligent solutions for digital onboarding and identity validation to help companies be safer and compliant with regulatory issues.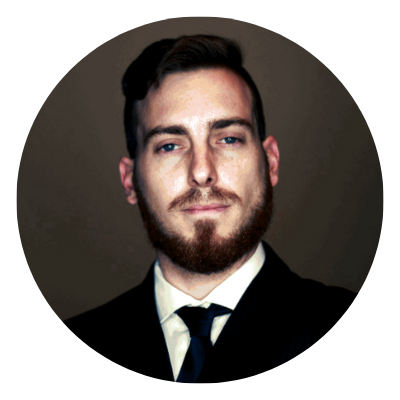 Zach Burks
"The biggest trend this year has been NFTs. It's been named word of the year by dictionaries and is the fastest-growing industry in the world. This will continue for the next two years, most likely, and if your company or brand isn't thinking about NFTs yet, most likely you will in a few months."
Zach Burks is CEO and founder of Singapore-based Mintable, an NFT marketplace where users can create, buy and sell digital and physical assets backed by the blockchain such as digital collectibles, avant-garde artwork and even music.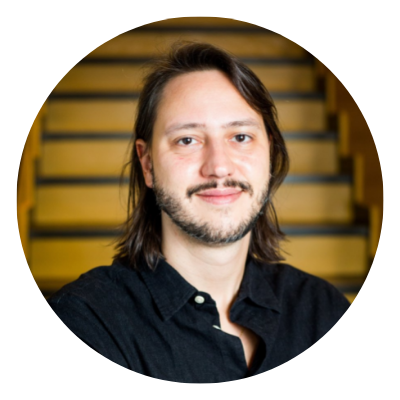 Doug Storf
"The fast adoption of e-commerce worldwide pushed the payment industry to a new level of digitalization. This trend brought to life many new players that have promoted a financial inclusion never seen before. As a result, e-money is now something that not only is accessible to a few early adopters and digitally savvy users, but it is also becoming the norm for payment transactions."
Doug Storf is co-founder and CEO of São Paulo-based Swap, a platform that empowers businesses to embed financial services to expand their footprint, deliver unmatched product experiences and boost their economics.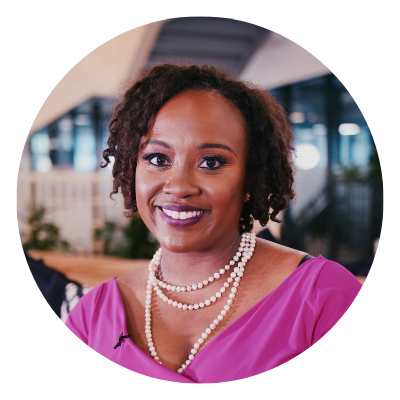 Fonta Gilliam
"Social finance is the future. Being private about your finances is old school. Millennials and Gen Z share their salaries, financial goals, and investment strategies on social platforms. No one company will be able to own social finance in the same way that no one company can own social networking."
Fonta Gilliam is co-founder and CEO of Washington, D.C.-based Wellthi, which builds social banking solutions to help clients leverage the power of AI, data and online communities to attract and retain new customer segments by turning every card into a community.
What did you learn about your industry, your business model or your way of working in the last year?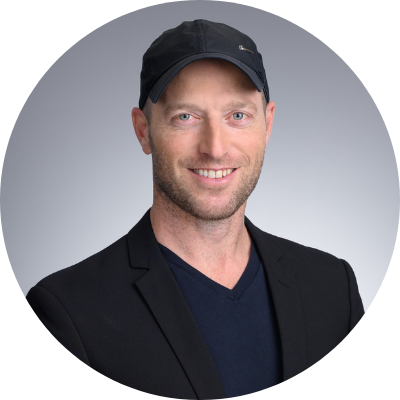 Yaacov Martin
"The pandemic created an unprecedented situation where digital accessibility and tools were no longer a 'nice to have' but a clear must-have. Additionally, previous approaches with regard to timelines and 'time to market' completely lost their validity. All industries, traditional and new, need to change their models to allow for every idea, development and strategy to materialize in a matter of days and weeks as opposed to months and years. To this end, unusual partnerships were forged, risks were taken and revolutions took place sometimes overnight."
Yaacov Martin is CEO and co-founder of Ohio-based Jifiti, which offers an end-to-end consumer financing solution for banks and lenders to quickly launch a white-labeled buy now, pay later solution requiring zero point-of-sale integration.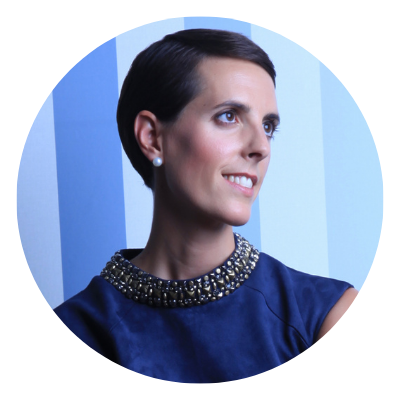 Cristina Vila
"The pandemic has given people the opportunity to recalibrate what's important to them, whether that's where they live, how they want to work or how they want to spend their time. The result, the Great Resignation, has driven companies to pay even more attention to employee retention. The most forward-thinking companies are thinking about retention through the lens of employee experience and how they can cater to the needs of individuals in everything from how companies organize their rituals to how they enable choice in hardware and software tools."
Cristina Vila is CEO of Cledara, a London-based all-in-one software as a service management platform that helps companies manage, control and automate their cloud software, enabling them to scale their operational processes, comply with regulations and save money.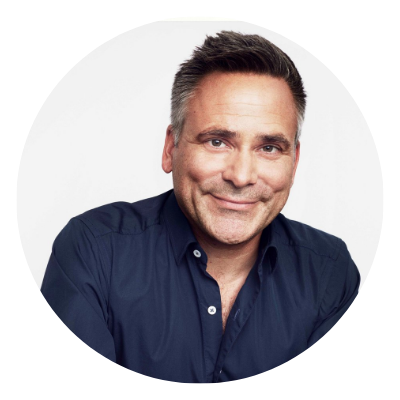 Mathias Wikström
"Don't listen to the echo of your own voices, question often, commit hard and deliver head and shoulder above expectations. Sounds easy? Well, add a pandemic on top. On a business level, the learning is that you need to be more agile than ever. On a personal level, the learning is that we all need to be more compassionate than ever."
Mathias Wikström is CEO and co-founder of Doconomy, a Stockholm-based fintech that provides leading impact data services for individuals and corporations to help educate, engage and reduce environmental impact.
Start Path's newest cohort, which includes three earlier-stage startups that will receive customized programming for underrepresented founders in fintech, will tackle challenges and take advantage of opportunities across Mastercard's ecosystem of digital transformation, biometrics, cybersecurity, small business, open banking and more. The following companies are joining the program: