Sustainability
Beyond the 'tree vending machine': How to plant trees the right way
April 19, 2022 | By Will Anderson and Elise Harrigan

To many online shoppers, it seems like trees are everywhere nowadays. Each purchase of a new T-shirt comes with a promise: "Buy our product and we will plant a tree for you."

A savvy customer asks: How much of my purchase will pay for that tree? Where will it be planted? Who will plant it? What kind of tree will it be?
As the private sector begins to invest in planting trees and restoring forests at a larger scale, companies' sustainability and social responsibility teams are asking similar questions: How can I ensure that my investment is creating a real impact? How can tree-growing projects help my company achieve its goals to fight climate change, protect biodiversity and support local communities?
At Conservation International and World Resources Institute, we are asked these questions by our private-sector partners every day. We often respond with an analogy: Planting trees isn't like buying a soda from a vending machine. You can't insert a dollar, press some buttons and expect a mature tree to come out.

Planting trees the right way
Successful tree-planting efforts require a deep understanding of an ecosystem, how people use the land and what species work best there. Planting a native tree in the Amazon to protect biodiversity looks a lot different than planting a mango tree to provide a Kenyan farmer with a new source of income.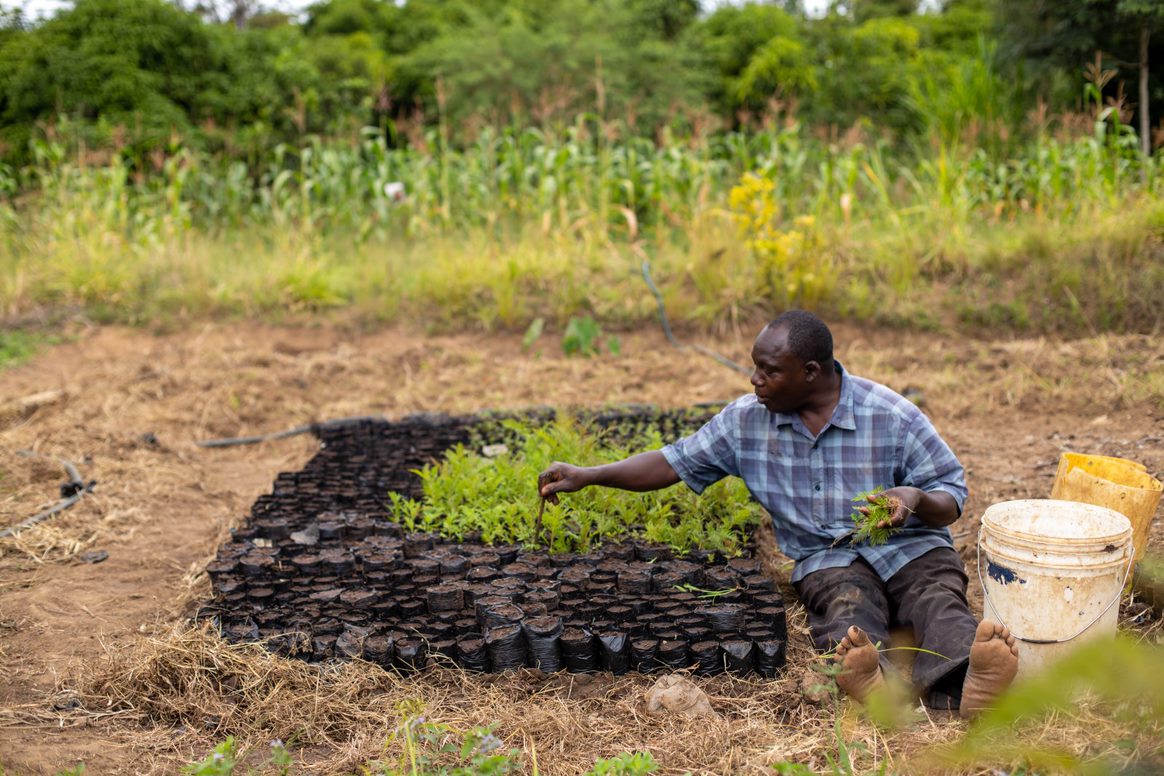 In rural southwest Kenya, World Resources Institute, part of the Priceless Planet Coalition, is working with local community groups to restore the landscape, making the land more productive while helping reverse the effects of climate change. (Photo credit: Peter Irungu/WRI)
Often, planting isn't even necessary. Sometimes, the best thing to do is to help trees recover on their own by fencing them off from hungry goats or collecting seeds from the forest and spreading them across barren land. Despite the diversity of techniques and goals for reforestation, research has long shown that both natural regeneration and planting the right species in the right places are more effective than growing thousands of exotic trees in neatly planned rows. Most importantly, partnering with local communities is the best way to ensure success. Sticking a tree in the ground means nothing if projects fail to mobilize local people to care for the saplings and help them grow.
In short, "planting" a tree doesn't stop when the sapling hits the freshly dug ditch.

Monitoring impact
One private-sector-led, tree planting campaign has embraced this vision. Through 2025, the Priceless Planet Coalition plans to grow and protect 100 million trees across a wide variety of landscapes, from forests to farmland and pasture.
As the initiative's forest restoration partners, Conservation International and World Resources Institute work to ensure that the coalition's trees help communities and biodiversity thrive and also store climate-warming carbon dioxide at a massive scale. 
From the moment that they pick their first planting site until five years after they plant their last tree, local Priceless Planet Coalition planting partners — like the Green Belt Movement in Kenya and Greening Australia — report on all work every month, including tracking tree density and diversity, the percentage of tree cover across each site, survival rate, carbon benefits, social and community benefits, and the quality of project management.
The monthly reports are collected through a centralized online platform to ensure that the data is up to date and freely available to all planting partners. Every quarter, that data is cleaned and then passed along to the companies that have joined the coalition.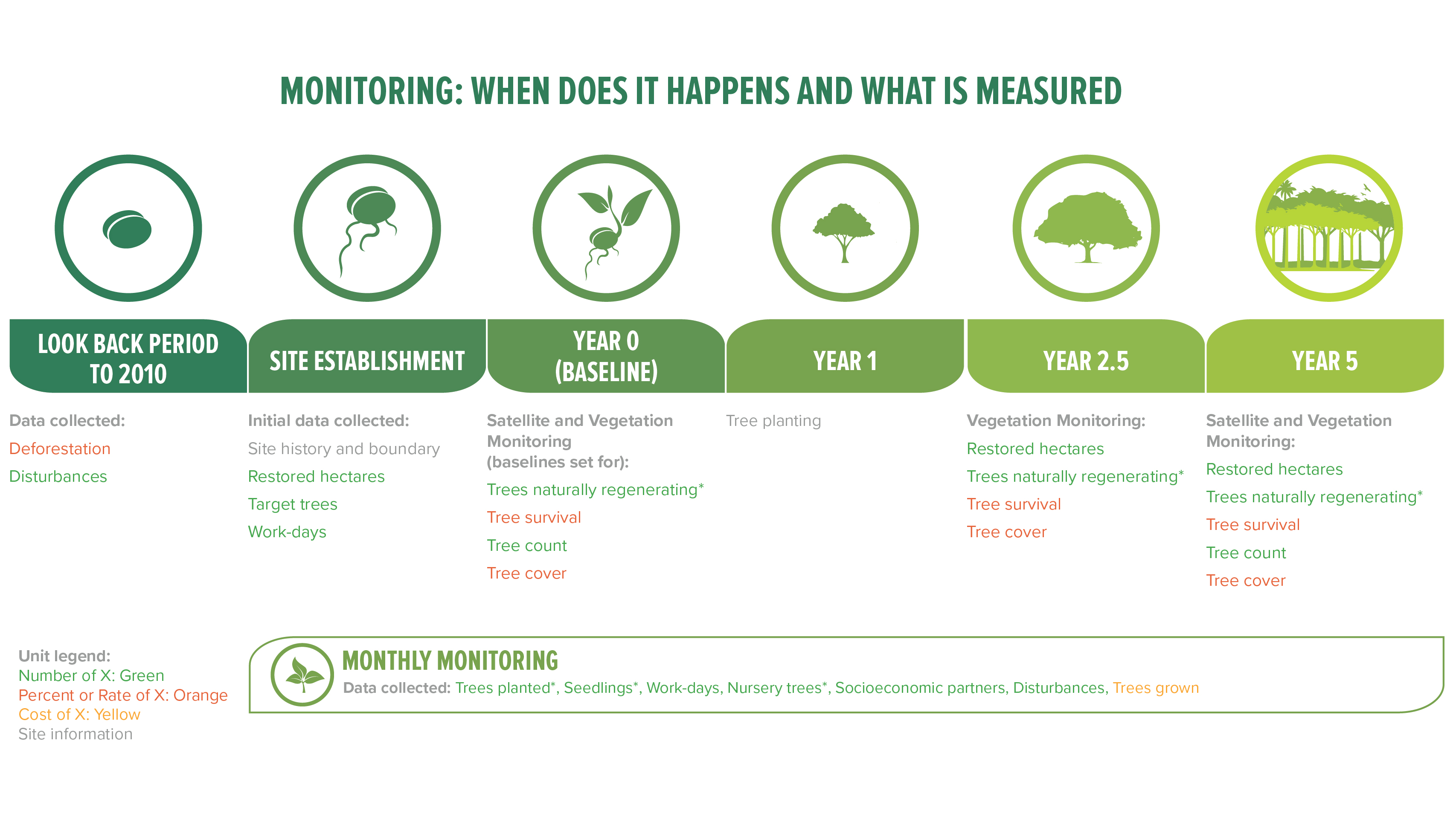 Conservation International and WRI combine this data with insights from satellite images and field visits to collect more information. With this diverse information, this partnership can track the impact of the coalition's investment (and even see where trees have suffered from disturbances like fires and landslides).

Goodbye, tree vending machine. Hello, healthy forests
All of the careful planning that goes into selecting partners, picking sites, adding the right trees to the right place and tracking their growth is a challenge (and costs considerably more than $1 a tree).
To the dozens of private-sector leaders that are exploring their own tree-planting campaigns, save yourself time, energy and thorny questions from the public in the long run. Don't believe in the myth of the tree vending machine. Learn from decades of research and the hard-won experience of local tree growers: Invest in building or joining partnerships that embrace forest restoration and the many benefits it can bring to­­ communities, the climate and biodiversity.
Will Anderson manages the Global Restoration Initiative's growing pipeline of land restoration projects for World Resources Institute. Elise Harrigan is director of brand partnerships focused on forest conservation and restoration efforts at Conservation International. This article represents the views of World Resources Institute and Conservation International.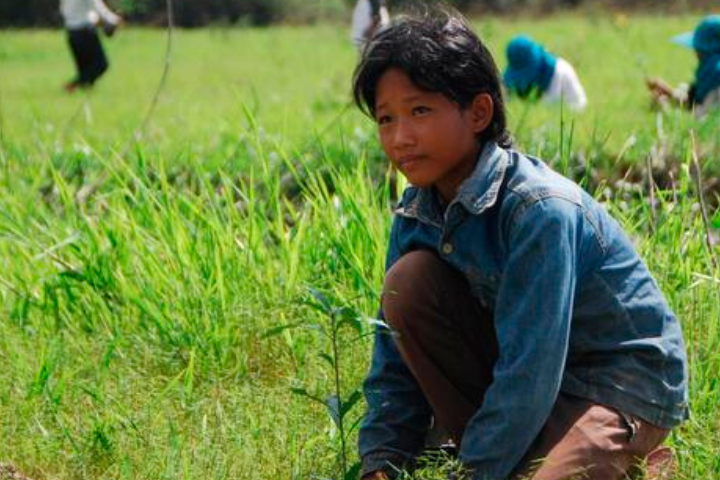 related story
Plant a tree, save a fish
The fish that most Cambodians depend on as their main source of protein come from Tonle Sap, the largest freshwater lake in Southeast Asia. But the fisheries are suffering from the combined effects of deforestation, climate change, dams and overfishing. Fires and agricultural clearing have decimated the lake's gallery forests, which support aquatic life. The Priceless Planet Coalition is committed to restoring trees and making the lake, and the livelihoods it supports, more sustainable.
Read more