Sustainability
How one clean energy scientist is waging 'a fight worth fighting'
December 12, 2022 | By Beth Szymkowski
Climate change is often an abstraction — the plot of a disaster film or a report on the news from somewhere else, far away.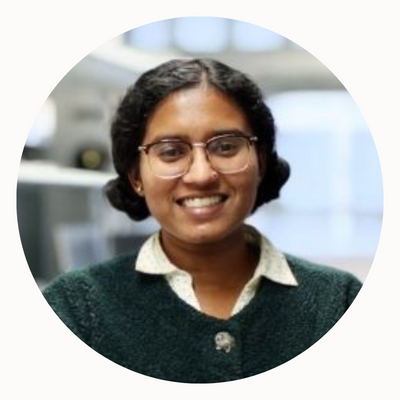 But Teja Venkatesa Perumal felt the effects firsthand growing up in Chennai, India. She lived with nine other people in a two-room house — two rooms, she is careful to emphasize, not two bedrooms — and watched as summers in the equatorial city on the Bay of Bengal got progressively hotter.
The cramped living conditions meant that simple things like opening a window provided no relief from the stifling heat. When it rained, the house flooded and raw sewage flowed in the street.
As a child, she thought little of it. This was life. It was only later, when she studied and worked in other countries, that she realized how unacceptable those living conditions were — and that she had the power to change that.
To do so, she is pursuing a doctorate in chemical engineering at the University of Wisconsin-Madison, focusing her research on converting carbon dioxide to valuable chemicals and fuels. And she is one of 100 scientists, technologists, engineers and mathematicians in the inaugural class of Quad Fellows, a program that fosters impact-oriented innovation in a wide array of fields — from bias-reducing artificial intelligence to neuroimaging to 6G telecommunications — and encourages connections among the next generation of STEM leaders.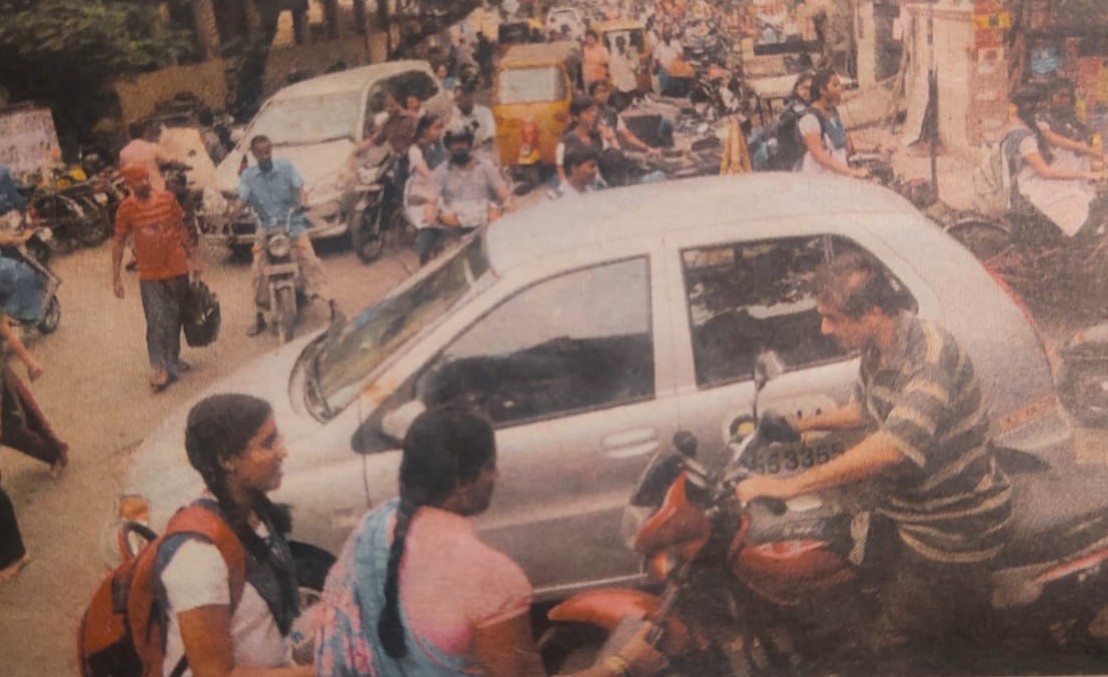 Teja Venkatesa Perumal, bottom left, on her way to school with her mother in Chennai, India. (Courtesy Teja Venkatesa Perumal)
The Fellows hail from four countries — India, Australia, Japan and the U.S. — and receive a $50,000 scholarship as well as mentorship, trips and workshops on themes such as ethics and innovation. The Quad Fellowship is an initiative of those four governments and is supported by Mastercard, among other corporate partners. Michael Fraccaro, the company's chief people officer, serves on the International Advisory Board that is helping guide the programming and selection of fellows.
"Today's global challenges require new thinking and ways of working in service of sustainable and inclusive growth," Fraccaro says. "What an exciting opportunity to support the scientists and technologists that make up this inaugural class."
The Mastercard Newsroom spoke to Teja about her STEM journey, how we need to rethink our approach to emerging technologies and what gives her hope in the battle against global warming.
How did growing up in Chennai affect your path?
Teja: My life experiences, more than research experiences, have shaped how I view the world, and how I envision my future and also my purpose. I think it's common for people to hear, "You should embrace where you come from," but growing up for me, it wasn't like that. I remember when I was in school in India I would try to not give the exact address so that people wouldn't know I came from the slums.
It wasn't until I was applying to different fellowships that I became more comfortable in taking pride in where I come from. For me, the fact that there are people who want to know my story or about how my life experiences shaped who I am today and my views, that's something that feels very surreal.
You've translated your research into real-world solutions through a startup in waste treatment while an undergraduate in India. What did you learn from it?
Teja: One thing I learned was that you could have this amazing technology that is highly energy efficient, great for the environment and, in fact, sometimes even cheaper than all the other options available out there, but still your consumers, which are these industries or other market players, could just not want to buy your product. A major lesson was on learning how a lot of industries are risk averse.
"We often box emerging technologies as 'technologies of the future,' but we really need to shift our view and look at what we can use to make it a 'technology of the present.'"
This really shaped how I view research, because I now work in big labs, and there are people working on different levels of research, some very fundamental research, some very applied research, some of them even work on startups in the lab. I think I really bring in this perspective of how you need to start thinking early on how the market will respond to your product. It's not just about looking at energy-efficient materials, for example, from a chemical viability point of view, but it is looking at market adoption. How will people react to this? How will businesses react to it? And also economic viability, commercial viability and even other aspects like environmental viability. How do we source materials? Which countries will be affected?
While getting your master's at the University of Cambridge, you led the climate action group Cambridge Zero, which gave you the chance to meet policymakers and leaders. What was your main takeaway?
Teja: Problems require multiple players to act on them. That was what drove me to the Quad Fellowship, because I really see it as an opportunity to meet other young minds who are working on solving big problems and at the same time interact with the policymakers and industry players and really get an opportunity to talk to all the different players addressing the energy and sustainability problems. I don't want to be seen as a scientist who is just doing research in my own lab and not caring about anything else. That was never me.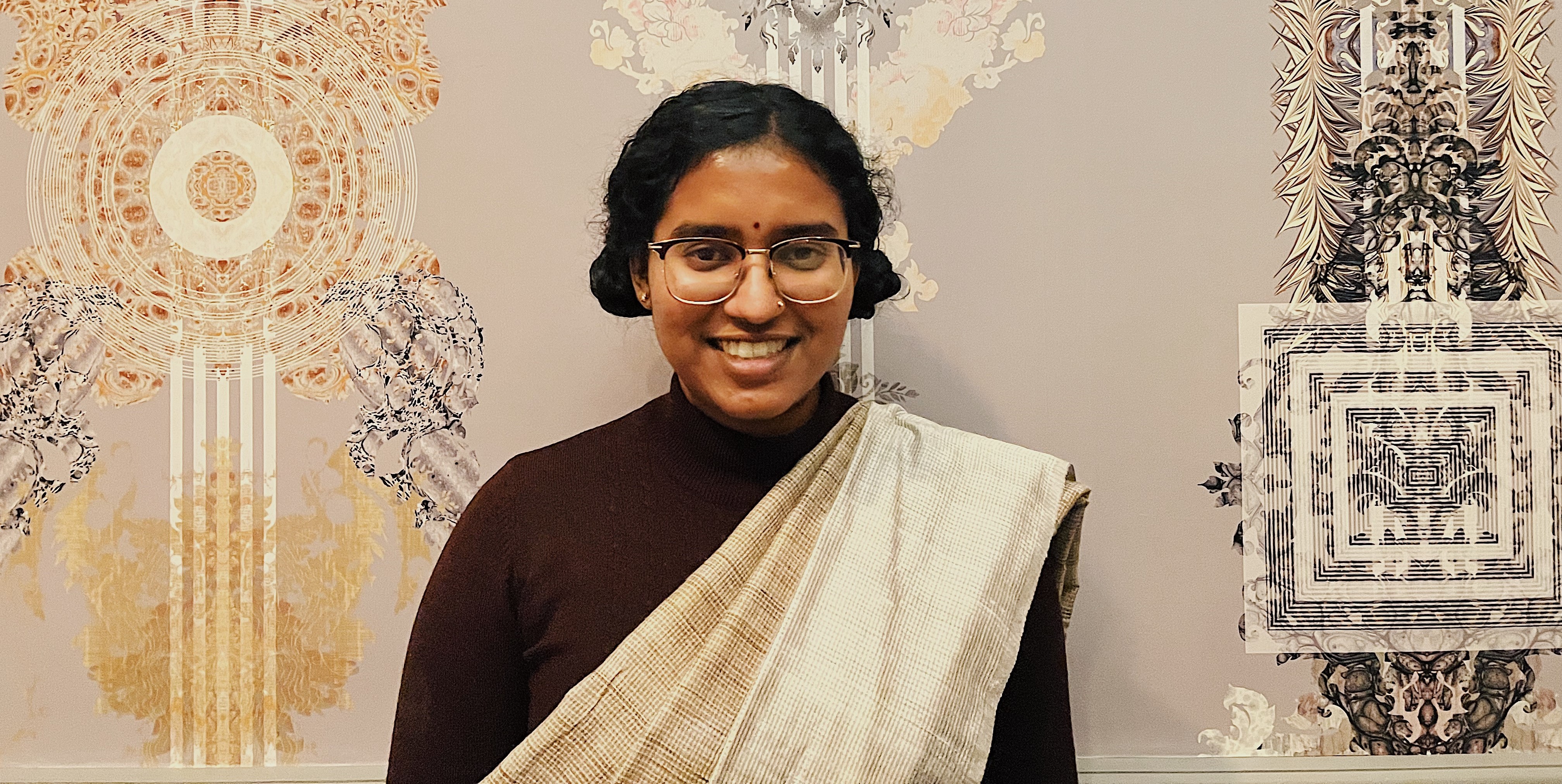 Some of the Quad Fellows, including Teja, attended an event in Washington, D.C. at which U.S.  Secretary of Commerce Gina Raimondo announced the fellowship. (Photo credit: Ananya Kachru/Schmidt Futures)
Besides the financial and intellectual support, what do you hope to gain from the Quad Fellowship?
Teja: One thing that excites me is the opportunity to understand more about how policymakers address science. There are not many scientists who are policymakers, or policymakers who are scientists. So that is a huge gap, which gets reflected in policies. I really see an opportunity to bridge that gap and be in positions of public service.
What is the biggest barrier, from your perspective, to affordable clean energy?
Teja: One thing I've been thinking about recently is that we often box emerging technologies as "technologies of the future," but we really need to shift our view and look at what we can use to make it a "technology of the present." Because take something like hydrogen technology — the concept of hydrogen as the energy of the future has existed for several decades now. Hydrogen fuel vehicles were conceptualized even before electric vehicles were conceptualized. I think it is time we start thinking about at what scale and at what capacity can we take these emerging technologies and technologies of the future and implement them in the present day.
So many people are saying we're quickly reaching the point of no return when it comes to global warming. What do you find encouraging?
Teja: Personally, I don't like such cynical views. Even if projections show we may not meet our ideal target, any impact we have really trickles down. It slightly improves the lives of people at the lowest strata of society. So I do still have a lot of hope. And I think there is still a fight worth fighting.