Inclusion
A year of war in Ukraine: Finding hope through innovation and the power of human spirit
February 23, 2023 | By Dimitrios Dosis and Mark Barnett

There are moments in life you should never have to experience.
Having your country unlawfully invaded. Seeing your family home reduced to rubble. Losing friends and relatives to war.
Yet these are moments that our colleagues in Ukraine have been living day in and day out for 365 days.
One year ago, today — just as people and businesses emerged with tentative new hope after an onerous pandemic — another disaster unfolded with Russia's invasion of Ukraine. As the conflict escalated over the past 12 months, it has been a sobering experience for both those who watched and listened from a distance, and those who lived and worked in close proximity.
The human cost has been terrible. Tens of thousands of people have died, been injured, or are missing. Millions more have been displaced, as buildings were destroyed and property damages running into billions of dollars.
People beyond Ukraine's borders were also impacted. At the time, few of us imagined the scale of the knock-on effects and far-reaching consequences that this conflict would generate. Supply chain issues took on new meaning, as shipments slowed and food prices increased, compounded by a soaring energy crisis. Businesses and economies all over the world have felt the pressure.
Yet, in these darkest of times, we've also witnessed nothing short of superhuman spirit and an indestructible resilience and desire for freedom. Ordinary people became everyday heroes by volunteering to help neighbors and leading by example. Entrepreneurs dug deep to keep businesses open for as long as possible. Organizations mobilized resources.
At Mastercard, our family has stayed together as we fused capabilities to add value where it was needed, facing many challenges head-on, together.
Since the start of the war, we have also become deeply aware of the role our industry plays in keeping connections and collaboration alive. In keeping commerce flowing and people engaged in the economy. In supporting our many customers — from financial institutions and small businesses to governments and fintech innovators.
Inside Ukraine, our Mastercard team has continued to service nearly 60 banks, along with thousands of merchants and millions of consumers. We've further strengthened payments and transactional infrastructure through cloud edge computing.
To support small businesses, we collaborated across borders, joining forces with the Ministry of Digital Transformation of Ukraine, the Ministry of Economic Development and Technology of Poland, and the Polish Investment and Trade Agency to open the first Diia.Business consultation center in Warsaw. Recognizing that access to expertise, resources, and networks are crucial, Mastercard also launched a new Start Path initiative created specifically for Ukrainian fintech companies and entrepreneurs.
And, during all this, our sense of family is stronger than ever. The outpouring of love and support we have been seeing from our employees across the globe has been beyond inspiring. People have opened their hearts, their homes, and their lives to their colleagues in need. This is where the real power of an organization lies.  
On this first anniversary of a tragedy, all anyone could wish for is the end of this war. Sadly, we are not there yet — but what we can take with us is a reminder that human spirit is truly unbreakable, innovation is irreplaceable, and family is essential.
Dimitrios Dosis is Mastercard president for Eastern Europe, the Middle East and Africa. Mark Barnett is president of Mastercard Europe.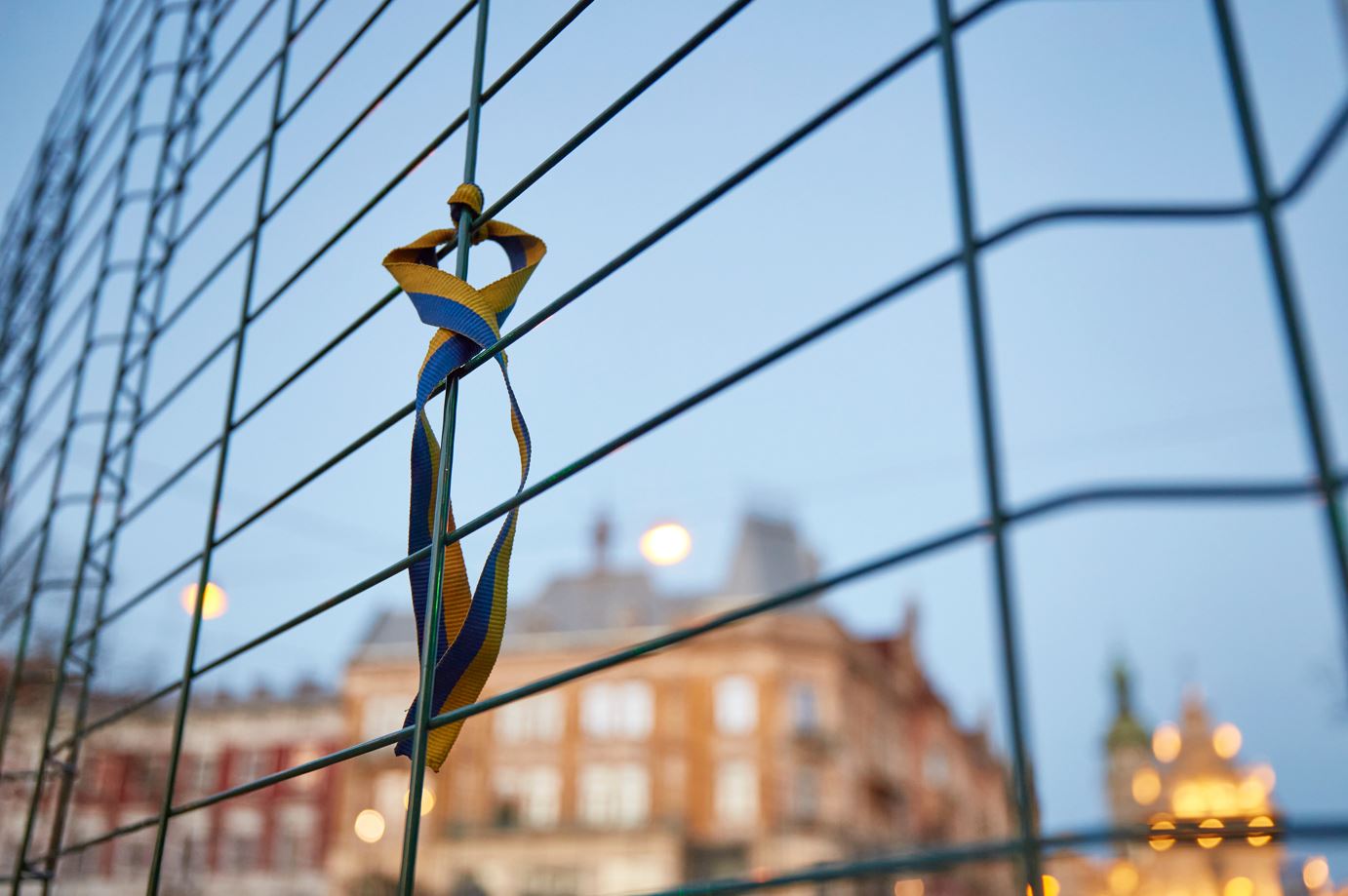 Blog
Notes from a crisis
Inga Andreieva, Mastercard's general manager for Ukraine and Moldova, shares insights on a year of great turbulence and even greater resilience.
Read more