Innovation
Inside India's digital revolution
May 31, 2023 | By Vinecia Hill

Today, there are more real-time digital transactions in India than the U.S., China and Europe combined. That's a testament to the country's enormous size — it recently passed China to become world's most populous nation — but even more so, it's a testament to the country's embrace of digitization.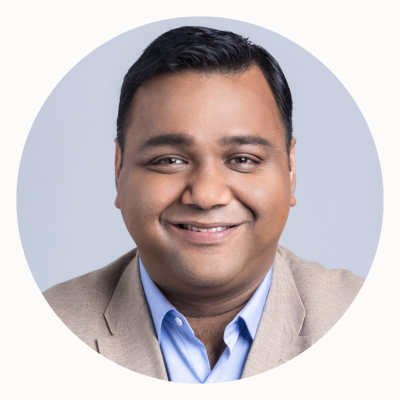 In the latest episode of "What's Next In," Mastercard's podcast that informally explores technology, innovation and ideas, host Vicki Hyman chats with Gautam Aggarwal, division president, South Asia, and Mastercard's country corporate officer for India.
Aggarwal gives us his take on the evolution of the once largely-agrarian economy into one of the world's great technology hubs, the government's Digital India initiative and digital public infrastructure, and the partnerships Mastercard is forging to move that vision forward for the microentrepreneurs and small business owners, both in rural and urban areas, that are the backbone of the Indian economy. "If you won't do the right things, by being inclusive, you won't be able to scale," he says. "It's almost become the beacon for the rest of the world and showing to the rest of the world how to do it right."
To hear more from Aggarwal, stream "What's Next In" in the player above and subscribe on Apple Podcasts or your favorite streaming platform.