Inclusion
Get capital, go digital and gain 'gyan': The formula for empowering India's women entrepreneurs
March 21, 2023 | By Emma Stanton

Before the pandemic, Renu had opened a mom-and-pop convenience store, known in Hindi as a kirana, in the northern India city of Lucknow. It became a neighborhood lifeline during lockdown, and the rapid growth of the store allowed Renu to expand her inventory.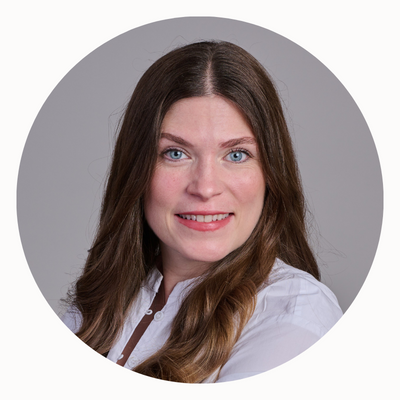 As the pandemic eased, she hoped to access a working capital loan to continue to grow, but like entrepreneurs everywhere in the world, she needed to prove that she wasn't a risky investment.
That proof often comes in the form of bank statements and transaction records, but kiranas are often cash-only businesses. And while Indian commerce is rapidly digitizing, the digital divide between men and women remains wide, with women far less likely to have access to mobile phones or the internet. Enter Project Kirana, a business development and digital literacy program aimed at India's growing class of women kirana owners.
Through the program, a partnership between Mastercard, the U.S. Agency for International Development and Indian NGO Access Development Services, Renu adopted QR-based digital payments at her kirana, giving digital-savvy customers more choice and boosting sales. She also learned about inventory management, the importance of creating visually appealing displays and building customer loyalty with services like home delivery.
By going digital, Renu established a digital transaction history that will enable banks to better assess her creditworthiness for loans. And while Renu is running a successful small business, her husband is taking on more duties at home, proving that investing in women's economic success helps shift power dynamics and social norms to foster gender equity.
As the India-based director for the Mastercard Center for Inclusive Growth, I have had the opportunity to meet many women as driven as Renu while visiting grant partners around the country. I've admired the resilience of women like Kirthi, who opened a café in Pune that was flooded three times, and each time she recovered and returned stronger than ever. I've been impressed by the ingenuity of women like Ranjana, who grew up on a farm and used her knowledge of agriculture to create custom spice blends from turmeric that are now sold across India and exported to Europe.
"The women I spoke with were adamant about ensuring others have access to similar training, resources and financial services. They want all women — their mothers, their aunts, their sisters and their daughters — to rise up with them. "
Women have the drive and ambition to succeed and grow their businesses, but they need the right support to unlock their potential and transform their communities, and even the economy at large. At the Center, we build programs that improve access to capital, facilitate digital adoption and equip micro and small business owners with the know-how to grow their bottom lines. In India, we call this approach "get capital, go digital and gain gyan," or knowledge in Hindi.
The power of peer learning and collective action
In Pune, I witnessed firsthand how practical solutions can help women scale their businesses.
The Center has partnered with the Mann Deshi Foundation to expand the Rural Women Chamber of Commerce across the state of Maharashtra. The RWCC supports rural women entrepreneurs in the development of peer networks through the chamber-of-commerce model. It also provides women with access to financial services, builds their know-how in business management and enables them to test, learn and adopt time-saving machines like dal mills and coconut de-shellers.
The women told me the skills and knowledge they've developed through the RWCC program have helped them negotiate better terms with suppliers and fulfill bulk orders for large buyers. The RWCC is also cultivating women leaders who champion issues like access to priority sector lending and other favorable policies with agencies including the Reserve Bank of India and the Indian Ministry of Micro, Small and Medium Enterprises.
In both Lucknow and Pune, the women I spoke with were adamant about ensuring others have access to similar training, resources and financial services. They want all women — their mothers, their aunts, their sisters and their daughters — to rise up with them. 
It will take collective action across public, private and social sectors to make this happen. We've been working with local partners in India for more than a decade, evolving from a strictly philanthropic approach to a deep belief in the power of large-scale programs that harness our business assets in the pursuit of commercially sustainable social impact.
One promising example is a $100 million credit facility established in 2021 in partnership with HDFC Bank, USAID, and the U.S. International Development Finance Corporation to extend working capital loans to support digitization and pandemic recovery. The funds are being made available exclusively to new credit customers with a goal of at least half of them being women entrepreneurs — during the pandemic and beyond, leading to greater economic growth, increased resilience and a narrowing of the economic gender gap. The Center is providing business support services and access markets to help small businesses digitize and grow their revenue through programs like the RWCC and Digital Saksham.
When it comes to entrepreneurship, this notion of getting capital, going digital and gaining knowledge is universal. These types of programs allow us to find new ways to scale. But there are more untapped opportunities for organizations across business, global development and philanthropy to partner and exchange knowledge.
In the end, we need to make sure we're bringing together public sector access, private sector innovation, social sector norms and evidenced-based research to expand opportunities for courageous small business owners — like Renu, Kirthi, Ranjana and countless others — to flourish in today's digital economy.
Banner photo: Through Project Kirana, Lucknow shop owner Renu was able to expand her business by digitizing her operations, creating the financial records she needed to apply for credit.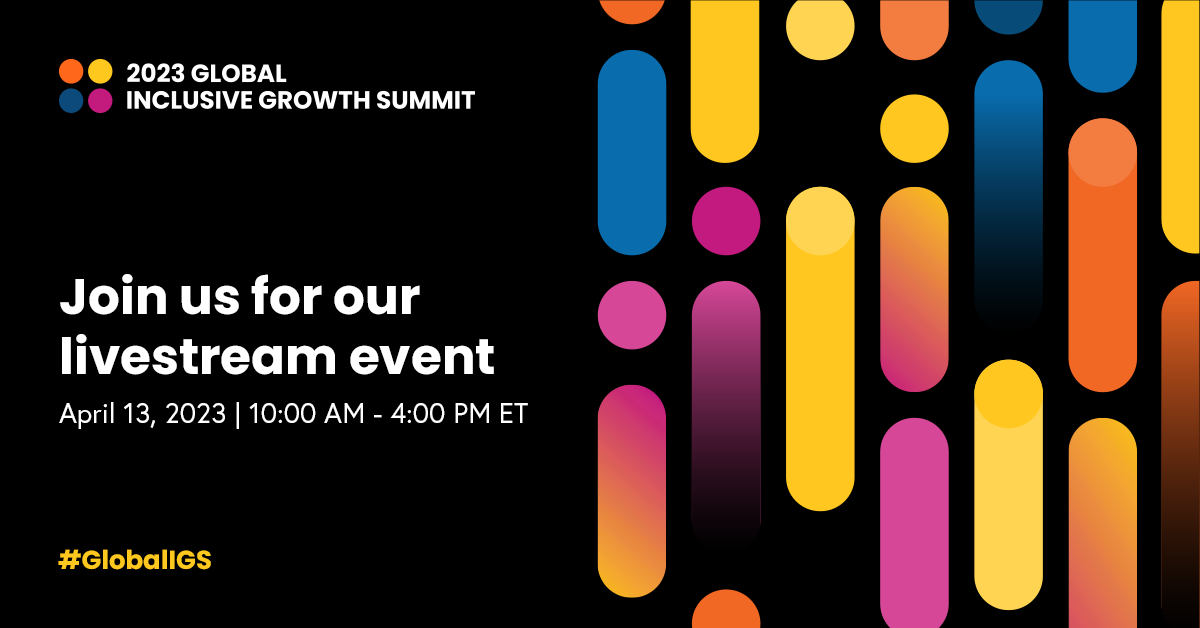 Summit
Powering inclusive growth
Watch the founder of Mann Deshi, Chetna Sinha, and others speak about the next frontier for financial inclusion at the Global Inclusive Growth Summit on April 13, co-hosted by the Mastercard Center for Inclusive Growth and the Aspen Institute. Sign up for the livestream here.