Inclusion
'What's good for Black women entrepreneurs is good for all entrepreneurs'
February 4, 2023 | By Sophie Hares

Growing up in Rochester, New York, Natalie Madeira Cofield spent her summers stuffing envelopes and manning the switchboard at one of the country's biggest Black-owned companies.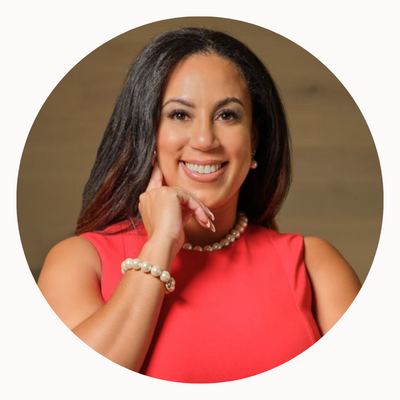 Each day, she walked through corridors lined with Black Enterprise Magazine listings of America's top 100 Black-owned businesses. She promised herself she would become an entrepreneur successful enough to grace the publication's cover.
In 2013, Madeira Cofield made that dream come true when the magazine included her in a cover story for her work as president and CEO of the Greater Austin Black Chamber of Commerce to make the dream of building a business like the one she grew up working at possible for the region's Black entrepreneurs. And as CEO and founder of Walker's Legacy, the largest digital platform for multicultural women entrepreneurs, she landed on the cover of Entrepreneur Magazine in 2019 after being named one of the 100 Most Powerful Women in Business the year before.
Her experience serving and growing small businesses piqued the interest of the Biden-Harris Administration, which appointed her to the U.S. Small Business Administration in 2021.
She served as assistant administrator and led the Office of Women's Business Ownership during one the greatest economic crises in modern history, advising on the deployment of $1.2 trillion in resources, managing a grant-making budget of $70 million, and helping design a $100 million Community Navigator Pilot Program that gave underrepresented business owners access to government resources. She also expanded the SBA's Women's Business Center network, which provides free to low-cost counseling and training to small business owners, to every state in the country.
Now a senior adviser and entrepreneur-in-residence at Mastercard, she is continuing her mission to support entrepreneurs. Here are her insights on the future of small business, the challenges faced by Black and women entrepreneurs and how to overcome them.
Black-owned companies were hit hard at the start of the pandemic. How are they faring now?
Madeira Cofield: Research showed us that at the height of COVID nearly 40% of Black-owned small businesses went out of business during the pandemic; many never to return. While this is a sobering statistic, there is great optimism in the fact that now we're seeing this appetite for entrepreneurship amongst women, and particularly Black women as the fastest growing segment.
"Women have great skills in multitasking and, while it's partly a response to the pervasive wage gap, I see this entrepreneurial renaissance, whether full-time or part-time, as women empowering themselves."
Not only are Black women starting and running 60% of Black businesses, they are also building side hustles, or moonlighting, creating additional companies that add to the entrepreneurial landscape. They're pursuing their passions in a way that allows them to take care of their families, financial obligations and follow their dreams.
Women have great skills in multitasking and, while it's partly a response to the pervasive wage gap, I see this entrepreneurial renaissance, whether full-time or part-time, as women empowering themselves.
How are women entrepreneurs benefitting from the huge digital shift of the past few years?
Madeira Cofield: We saw a massive resignation of women from the labor market during the pandemic. That was often due to the duplicative role they play as wives, mothers, caretakers, while trying to be stewards of entrepreneurial ventures.
The pandemic has been a great equalizer and highlighted the need for flexible access to technology and resources. Giving women the chance to be at their kitchen table and learn tools and build connections to people from across the world is helping level the playing field.
What are the latest entrepreneurial trends you're seeing?
Madeira Cofield: New businesses are digital from inception, which is uniquely different from before. And now there is an abundance of professional services that leverage technology, such as innovations to support educational equity across the nation.
Digitization is also allowing for exponential globalization. When you're looking at Black women entrepreneurs with large connections to Caribbean and African diaspora communities, using technology to teach, engage and show them ways to do business around the world is critical.
Where are the biggest challenges for women entrepreneurs? 
Madeira Cofield: Access to capital remains the ever-evasive space. We know that a tiny fraction of venture capital goes to Black women, but the reality is that 99% of American small businesses are actually funded by traditional capital such as loans and lines of credit. Most entrepreneurs finance their small business by bootstrapping, so they're using their personal or business credit cards to get access to capital.
Now, technology such as open banking, which allows financiers and credit issuers to better understand a small business's cash flow and make more informed decisions about who they are funding, can change the landscape.
How can companies such as Mastercard better support entrepreneurs?
Madeira Cofield: It takes a village of individuals and inputs to see the type of institutional change we need. Positive representation is critical, and a lot of companies are building more authentic spaces and engaging more authentic voices that represent the community.
Access to markets becomes about social capital and about relationships, so engaging with entrepreneurs directly, putting them in rooms where they can network with suppliers and each other, can give them greater market access.
At Mastercard, we have an incredible $500 million In Solidarity initiative to close the racial equity gap. And, with Black women being the fastest growing demographic of entrepreneurs, I fundamentally believe, what's good for Black women entrepreneurs is good for all entrepreneurs. Period.