Inclusion
How a mentorship program for Black men is building up community and lifting voices
February 27, 2023 | By Vicki Hyman

Keep your head down and work twice as hard as everyone else. As a Black man, that's what Les Matthews was told he needed to do to climb the corporate ladder. A mentor, also a Black man, gave Matthews that advice early in his career, and for a long time he followed it.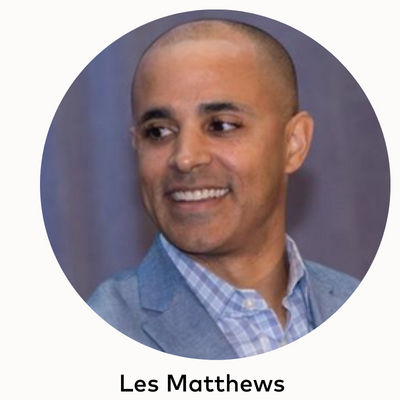 "I can recall dozens of times being in a room full of colleagues and not speaking up when I probably should have, and someone else saying the exact same thing I was going to say and being celebrated for it," Matthews says. "I think that worked against me in a lot of ways, because people didn't know me. They didn't know my brand. They didn't know the work I was doing."
Even after he was hired at Mastercard 13 years ago, he was still hesitant to speak up, but he found new mentors who encouraged him to be bolder. "I just started doing me, and that paid off. I think there's still some truth to what I was advised. It certainly is driven by company culture, but Mastercard was a place where I felt like I could be myself."
Now an executive vice president who leads Mastercard North America's Services business, Matthews is helping lead Uplift, a new global mentoring program for Black men at Mastercard. It brings together Black executives and employees in small cohorts to share the challenges they face and advice for seizing opportunities to grow their careers.
The pilot was so well received that the company plans to expand it to include more employees and bring on more mentors, Matthews says.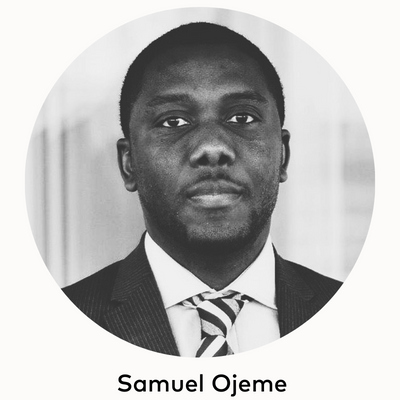 "Creating that intentional space where you can have these candid conversations and to be able to engage with someone like Les and hear him speak about his experiences, which aren't so far from my experiences, it really helps ground us," says Samuel Ojeme, a London-based director in the Cyber & Intelligence business who is part of Matthews' cohort. "It puts the wind in our sails and inspires us to get to that point in our careers as well."
Despite a lot of progress, there's still a stark lack of diversity at the highest levels of corporate America. A recent analysis of corporate leaders by USA Today found that 7 in 10 executive officers are white men, and 1 in 7 companies have executive teams made up of only white men. But Matthews says he's seen change over the course of his career and found champions in unexpected places. He sees Uplift as an important catalyst to keep pushing that change forward.
"I'm trying to just push them outside their comfort zone and outside this preconceived notion that this is just the way it's going to be and there's no change to that," he says.
Derek Hill, who also joined Uplift, graduated with a computer engineering degree in 1996 and has worked in technology ever since — a field where Black talent is significantly underrepresented.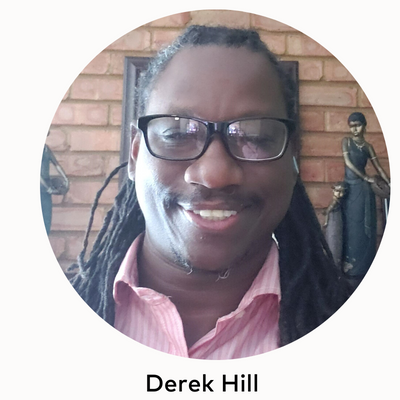 Hill, the youngest of nine, who attended college on a football and cello scholarship, says he was often one of the few people of color in his classes or at work meetings, which could feel isolating. At his previous company, he recalls having to jump through hoops to get a promotion he deserved. On business trips, people assumed the white employee he managed was actually the team leader.
Hill joined Mastercard in 2010 as a senior analyst in the company's St. Louis Tech Hub and is now a technology account manager. He says he joined Uplift for a greater sense of belonging. "You can easily feel invisible at times," he says. "To be able to get on the phone with someone to bounce ideas off of, to talk about the struggles of the day, it makes a big difference."
Many of the questions Matthews fielded in his monthly mentoring sessions — which included Hill, Ojeme and Darryl Smith, who works in Corporate Finance at the company's Purchase, New York, headquarters — were typical for ambitious employees: How do I find new opportunities? How do I make myself known to executives? How do I brand myself?
"If the bar is higher, that means it's easier to fall. There's definitely some truth to that. But that shouldn't stop you from jumping."
The difference, Matthews says, is that his mentees don't want to be perceived as overly ambitious or ungrateful for what they have accomplish and they are concerned that failing would diminish them in the eyes of their peers and managers.  
"They feel like the bar is higher for them, and so if the bar is higher, that means it's easier to fall," Matthews says. "There's definitely some truth to that. I've experienced it. I've felt it. But that shouldn't stop you from jumping."