Inclusion
Advice from 5 female entrepreneurs on money, tech and resilience
March 10, 2022 | By Vicki Hyman

Female entrepreneurs contribute more than a third of global GDP, but systemic and social barriers of all kinds keep them from reaching their full potential.

The fifth annual Mastercard Index of Women Entrepreneurs, which takes stock of the financial, social and cultural forces that impact women and business in 65 economies around the world, finds the pandemic has set back progress, but there are many places where the entrepreneurial spirit continues to thrive.
Here are the stories of five women who continue to set their own course despite challenges — hopeful indicators of change that will create more parity with men in the small business space and power a robust economic recovery for everyone.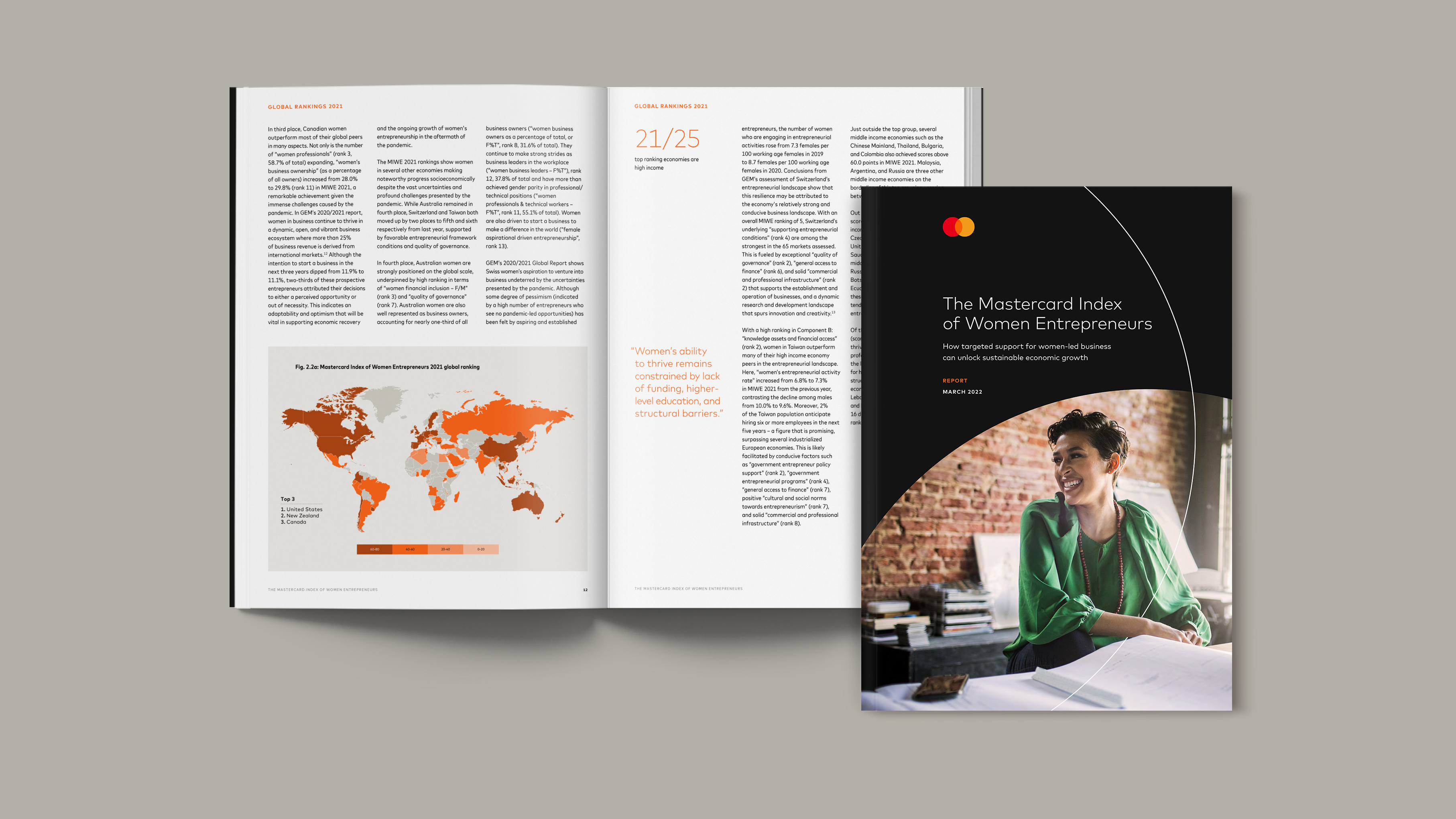 insights
When women work, economies grow
The 2021 Mastercard Index of Women Entrepreneurs underscores the resilience shown by women in challenging times and points the way toward changes governments, policymakers, businesses and people can make to foster progress.
Read more