Inclusion
The power of the pitch is growing Indigenous entrepreneurship
April 4, 2022 | By Jodi Helmer

Growing up, Harlan Kingfisher, a Plains Cree from the Sturgeon Lake First Nation, spent most weekends lacing up his skates, racing down the ice and shooting pucks into a net at  Indigenous hockey tournaments across his home province of Saskatchewan.
Hockey leagues made up of players from First Nations communities are common across Canada, and crowds often gather during tournaments to cheer on players from their bands.
"It's amazing to see how proud we are," Kingfisher says. "I just wanted to celebrate our culture."
So, in 2020, he launched a line of T-shirts, hoodies and hats with popular First Nations hockey lingo like "ever sick dangles" (translation: really awesome moves) and designs incorporating Cree syllabics. In a nod to the Indigenous practice of using sweetgrass to smudge hockey equipment before games for protection and luck, he named his brand  Smudge the Blades.
Generations of discrimination limited educational and economic opportunities for Indigenous peoples in Canada, who make up 5% of the population and includes the largest group, First Nations, along with the Inuit and Métis peoples. But entrepreneurship among them has been growing, contributing $30 billion to the economy, more than the economic output of Prince Edward Island and Newfoundland provinces combined, according to a 2020 report by RBC.
But they continue to struggle with lack of access to capital to grow their businesses and employ more people within their own community. A recent survey by the Canadian Council for Aboriginal Business found that nearly half of female Indigenous business owners had no formal relationship with any financial institutions, and that 40% of First Nations entrepreneurs had no banking relationships.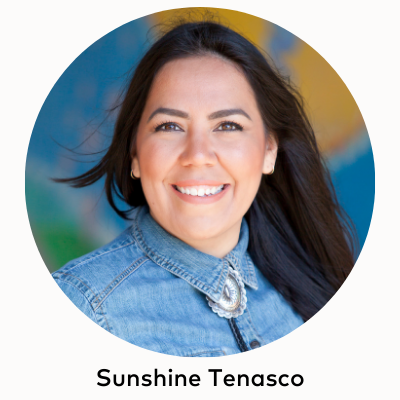 Within weeks of its debut, Smudge the Blades captured Canadian media attention, NHL players appeared on social media wearing the brand, and orders flooded in. But Kingfisher needed funding to keep growing, so he applied to Pow Wow Pitch, a competition where emerging Indigenous entrepreneurs across North America present their ideas for cash prizes. And after facing several rounds of intense pitching, he took first place in the 2021 competition winning $25,000.
Stories like Kingfisher's are what Pow Wow founder Sunshine Tenasco is all about. "Representation matters," says the social entrepreneur and member of Kitigan Zibi Anishinabeg from Maniwaki, Quebec. "We need to see other Indigenous people succeed to know that we can succeed. We need to be each other's cheerleaders and encourage each other to show the world what we can do."
Tenasco learned the power of mentorship and investment in  2010 when she secured a deal to grow her moccasin-making business on "Dragons' Den," the Canadian version of "Shark Tank." Although that business failed, the encouragement Tenasco received from her investors sparked an even bigger idea: Imagine if she could bring these opportunities to other Indigenous entrepreneurs.
"We need to see other Indigenous people succeed to know that we can succeed."
In 2015, she posted an online sign-up sheet for the first Pow Wow Pitch, hoping 25 entrepreneurs would register to compete for $8,500 in prizes — money she doggedly raised by harnessing her personal connections and making cold calls for sponsorships.
Since then, Tenasco has awarded more than $210,000 to 75 Indigenous entrepreneurs. For the 2022 competition, she received more than 1,600 applicants for the coveted 60-second pitch slots and awarded a total of $40,000 to the first, second and third place winners.
Now, Pow Wow is poised to enter into a two-year partnership with Mastercard, in which the company is investing $500,000 to help the nonprofit expand its reach to support more Indigenous entrepreneurs. Mastercard also has invested an additional $25,000 to help Pow Wow Pitch alumni foster entrepreneurship in First Nations communities across Canada and plans to be a co-presenting partner for 2022 and 2023 programming.
In the six months since taking the top prize, Kingfisher has begun building his own momentum. He invested $5,000 in new designs that are flying off the shelves; he also gave back to First Nations communities, donating $12,000 toward hockey scholarships for Indigenous youth, a meaningful contribution for Kingfisher, whose parents could not always afford the steep registration fees and extensive gear needed to play.
Going forward, Kingfisher is hoping to have an even bigger impact in First Nations communities. He's exploring the logistics of starting an Indigenous-owned clothing factory to manufacture ethically-made apparel designed by Indigenous entrepreneurs.
"Now I see Indigenous businesses all over the place, being showcased everywhere; I've never seen anything like it before," he says. "It's a big, big idea."
Some might even call it "ever sick."
Banner photo: Harlan Kingfisher, the founder of Smudge the Blades, with his four children, sporting items from his hockey apparel line. (Photo courtesy of Harlan Kingfisher)