Inclusion
Hustle and grow: Lil' Kim, MC Lyte and others on building brands
February 5, 2023 | By Jolie Lash

Success came quickly for Lil' Kim, who rocketed up the charts in 1996 at just 21. Before long, magazines began wooing the petite rap star with fashion shoots using famous stylists but, even at a young age, Lil' Kim stood her ground. She insisted on sticking with her trusted stylist Misa Hylton.
And Lil' Kim's loyalty taught the trailblazing fashionista an indelible lesson. "[It's important to] realize your power and your voice," Hylton said Thursday alongside the rap icon at a panel on entrepreneurship and collaboration in Los Angeles. "You can demand what you want, and you can bring your sisters with you."
Hylton and Lil' Kim were part of a series of panel discussions organized by Mastercard and Femme It Forward, the female-led music and entertainment company, in advance of the Grammy Awards Sunday night and the 50th anniversary of hip-hop. Music icons, emerging artists and small business owners shared their insights to inspire the next generation of Black women entrepreneurs as part of a larger campaign to equip them with the tools, resources and funding they need to thrive.
Thursday's panel also featured rappers and songwriters MC Lyte and Jozzy, digital creator Rhonda X, and entrepreneur Leslie Jones, co-owner of host venue 1010 Wines. With music journalist Niama Cochran as moderator, the women discussed overcoming business challenges, team building, embracing change and lifting others up. Here are five takeaways:
01
Never stop learning
Rhonda X was running a salon in Atlanta when COVID hit and  social distancing crushed the industry — but virtual worlds were thriving. So she started teaching herself about technology, and now she's a digital content creator working with Mastercard in the metaverse space: "I gave myself permission to be a beginner." As a hip-hop star, actress, and radio personality, MC Lyte's career is everything she dreamt of as a 7-year-old growing up in Brooklyn. But she never assumed that her celebrity status entitled her to new opportunities. "I had to prepare myself," she said of taking classes as an adult. "I couldn't just show up because I was MC Lyte. I had to know the skill set."
02
Know yourself — and where you need help
Being honest with yourself is paramount, according to Lil' Kim, who said  women need to know what they're good at and what they aren't: "That's how you build your team." When you start hiring, make sure you put your business needs first, Hylton advised — avoid hiring friends and family. Bring aboard people who know about things that you don't, MC Lyte said, and learn how to express what you want and what you don't clearly.
03
Focus
Arrive at work with 100% focus so people know you're ready to work and open to create, MC Lyte said. Jones believes being present is especially important when you're starting out. That's partly what helped her transform an automotive garage into the packed wine bar where Thursday's panel was hosted, an experience she describes as "really surreal."
04
Embrace change (even when it's hard)
Music, technology, and culture are constantly changing, so it's important to know how to pivot. "Being adaptable, for me, has been embracing technology, and taking the time to learn about technology, which I naturally do not like," Hylton said. Paying attention to how things are changing is also key, she said.  Make sure you think beyond today.
05
Give back
For Hylton, who faced an uphill road when she was starting out as a stylist, sharing what she's learned has been important. She founded the Misa Hylton Fashion Academy to do just that. "It was about giving back and sharing the information to people who look like me who came from places that were marginalized, underserved," she said. And Lil' Kim promises mentorship will always be rewarding. "Now you are responsible for your new little sister. And why not? It's a really great feeling." 
Banner photo, from left: MC Lyte, Misa Hylton, Rhonda X, Leslie Jones and Jozzy at the Hustle and Grow panel Thursday night in Los Angeles. (Photo credit: Rich Polk)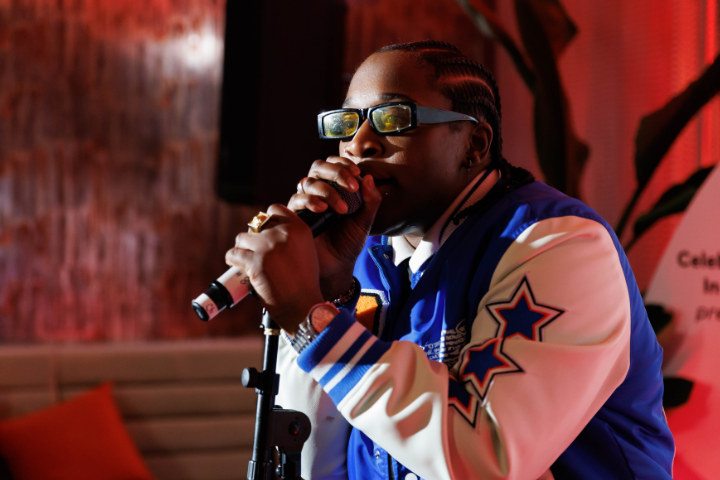 inclusion
Jozzy on owning who you are
The Grammy-nominated performer and producer reveals how she learned to ask for what she's worth. 
Read more