Gaming
This startup founder is helping smaller gaming developers play in the big leagues
February 14, 2023 | By Beth Szymkowski

At times, the world of mobile gaming can seem like a battle between David and Goliath. A handful of companies put out the vast majority of games, making it hard for smaller companies to compete.
Leonard Tatum wants to give all the underdogs a tool to help level the playing field.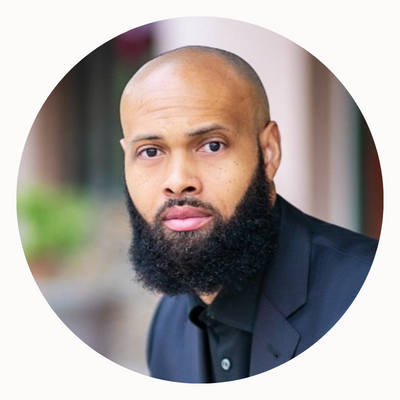 To figure out how to make that happen, Tatum, a software engineer with 25 years' experience writing programs for organizations including NASA, Tesla and Amazon, formed Tatum Games in 2013. In April 2022, he launched the company's core product, Mikros, which gives game developers a way to get better analytics — based not just on their own players but also those from other games within the ecosystem.
This kind of analysis is key to any gaming company's success. "You have to create a product that people actually want and need, and the only way to know what they want and need is to gather information and insights," he says. Developers with the right information can update their product or make changes that cater to their gamers. They can tell, for example, if players are abandoning a game at level 3 or finishing the entire game briskly and then moving on to something else. Without that kind of information, they're developing in the dark.
The cost of such analysis has historically been prohibitive for all but the biggest players in the space. Tatum says that gaming companies are paying $50,000 to $100,000 a month for analytics, from the cost of the service itself to that of the employees needed to interpret and understand the data collected.
"It's highly skewed towards those larger companies that have infinite money," he says. "Everyone else that's developing games, they're just working for scraps."
The major players also have an advantage because they produce a large number of games annually, while a smaller developer might spend years working on just one. Launching more games means access to more data, which allows the big companies to evolve their games faster, he says: "It's almost like they're constantly staying ahead."
Tatum recently joined Mastercard's Start Path In Solidarity startup engagement program for underrepresented founders, part of the company's mission to help close the racial wealth and opportunity gap in the U.S. The program gives founders bespoke access to Mastercard products, technology and expertise and connects them with customers and partners for more exposure and new opportunities. Mastercard's network and capabilities could be crucial in helping Tatum Games scale its business — and giving smaller game developers the chance to grow.
That might include payment solutions, identity verification and authentication services to boost data security and protect against fraud, and connections to Mastercard's own analytics teams to see how Tatum's insights into in-game transactions could be brought together with the company's insights on consumer spending.
"Our intentions are really true," Tatum says. "We really love games and we want everybody to have a shot. We're here to help you along that path."
Tatum Games offers Mikros free of charge, and developers use the software development kit when building their games. It then allows them to monitor users' behavior inside the game and track things like where users are coming from and what kinds of products they're likely to pay for. It's unique in that it also uses its patented mobile-to-mobile technology, which allows mobile apps to be linked to each other, even if they were created by different developers, and connected to Mikros. The identities of all users are anonymized, but this capability delivers richer insights to help developers improve the experience for users.
Tatum eventually plans to create gaming content and sell advertising to generate income, but the priority now is increasing its number of users. He sees Tatum Games becoming one of the major mobile gaming analytic services within the next five years. It has the advantage of being built from the ground up with mobile users in mind, unlike other companies that have played catch-up as the marketplace changes: "We know what people need."