Inclusion
The art of crafting a tourism recovery that includes everyone
June 1, 2023 | By Sophie Hares

Costa Rican artisan Luz Amparo Rodriguez believes it's never too late to start a new chapter. For years, she has painted wooden boxes and coasters inspired by vibrant creatures found in pre-Columbian pots and plates, like the feathered serpent and birds that symbolize the rich biodiversity of this Central American country. This started as a hobby for her, but turning 50 made her realize it was time to transform her pastime into a business.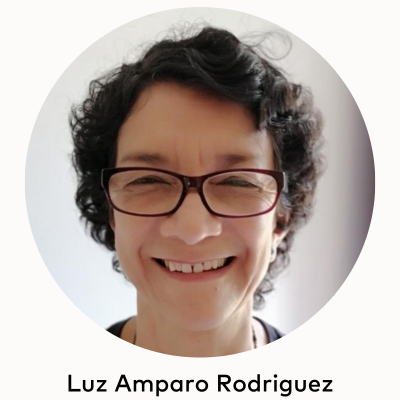 A decade later, with the guidance, training and support of the Costa Rican Tourism Institute's Artesanías con Identidad program, her decorated housewares have become popular with tourists shopping for authentic souvenirs in the institute's downtown San Jose store.
And thanks to a digital tourism initiative called e-Tourist that she's helping to pilot, she'll be able to accept payments with cards directly on her phone, which will also start pinging with online orders. The e-Tourist platform connects tourists directly with the artisans and help arrange for the unique crafts they buy to be delivered to their hotels, to airports or their homes — helping usher these artists into the digital economy and ensuring the travel recovery is more inclusive.
"We're making original products that show Costa Rica's richness, its biodiversity, its landscapes, its traditions," says Colombia-born Rodriguez, married for 32 years to a Costa Rican carpenter who makes the wooden items she decorates. "We're mainly women-owned small businesses," she says of the tourism store, "and the money we make goes straight back to our homes. So if this project helps to sell to more people, it will have a positive economic impact on our families."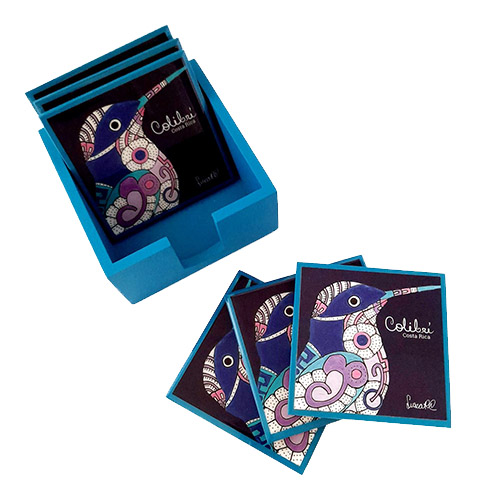 Luz Amparo Rodriguez turned her hobby of painting Costa Rica's celebrated fauna and mythical creatures into a crafts business. A new initiative will help digitize her business and access international markets. (Photo courtesy of Costa Rica Tourism Institute)
Mastercard's Tourism Innovation Hub, the Costa Rica Tourism Institute and the Costa Rica Postal Service launched the project in hopes of inspiring tourists before they even land in the country, with marketing campaigns showing collections of handmade jewelry, art and handicrafts. Once on the ground, tourists will be able to use the e-Tourist platform to discover a wealth of information about each individual artisan before heading off to buy directly from their workshops and stores.
Anyone who wants to avoid taking fragile souvenirs on a surf or volcano adventure will have the option to shop online and have their purchases sent to their hotels or even back home via the Costa Rican postal service.
For artisans such as Rodriguez, e-Tourist also offers the chance to move beyond cash and start accepting digital payments though the Mastercard´s tap-on-phone technology. It turns their mobile devices into acceptance devices, allowing merchants to offer tourists the same contactless experience they've come to expect at home without the need to purchase additional point-of-sale equipment. Online customers will have the choice of using web checkout or pay-by-link to buy the crafts using digital payment solutions from Banco de Costa Rica, another project partner.
"Many of these are women-led firms that are for the first time able to sell online, gain visibility with international customers, markets, and be paid directly," says Kati Suominen, chief executive of Nextrade Group, which helps businesses and governments enable trade through technology and is advising the project.
But while legions of small business owners across Costa Rica swiftly pivoted online during the pandemic, many of the country's artisans are still lagging behind and need more support to help digitize their businesses, she adds.
"These hard-working entrepreneurs are what make our travels so unique and memorable. As tourism continues to rebound from the pandemic, we want to make sure the recovery benefits everyone."
Costa Rica is not just concerned about the sustainability of its dense rainforests and tropical beaches — leaders want to make sure the thousands of small businesses that make up some 87% of its tourism industry are resilient. 
"We're also concerned that sustainability is socially and economically important," says William Rodriguez, the country's tourism minister.
"Digitization can open up new markets and attract new customers from around the world — not only for artisans but for other small businesses in the tourism sector, providing an opportunity for these businesses to access international markets and scale," says Mastercard's Quim Martínez, who leads the Madrid-based Tourism Innovation Hub. "These hard-working entrepreneurs are what make our travels so unique and memorable. As tourism continues to rebound from the pandemic, we want to make sure the recovery benefits everyone."
For Luz Amparo Rodriguez and many of the older women she works alongside, learning the new digital payments and e-commerce technologies initially seemed a daunting prospect. But they're quickly realizing that it's the secret to finding new customers and growing sustainable businesses that can support their families.
"We're women with quite a few years between us, but we've not given up and stopped learning," she says. "We've got to move forward. If you don't, you're definitely missing out on sales opportunities."