The creator economy
How creators can 'bump' up their business
March 16, 2023 | By Caroline Morris
James Jones Sr. and his family spent their days packed into a VW bug. Parents in front, three kids in the back seat, and a U-Haul full of perfectly organized musical equipment hitched behind them as they traveled to Jones' gigs as a gospel musician at churches along the East Coast.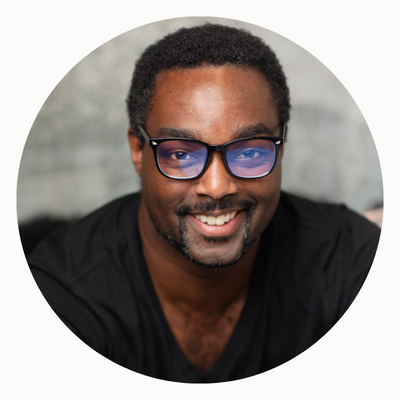 James Jones Jr. was 9 when the road trips started, happy to squeeze in back as his talented dad kept getting booked. But he would overhear his parents worrying about collecting money in a timely fashion from the churches that hired him. Without a way to track revenue, it was hard to keep tabs on which organizations, venues and promoters owed his father payments.
An observant, precocious kid, Jones Jr. wanted to solve his parents' problem, a desire that laid the foundation for his entire career. He became an entertainment lawyer to ensure that artists like his father received the compensation they deserved.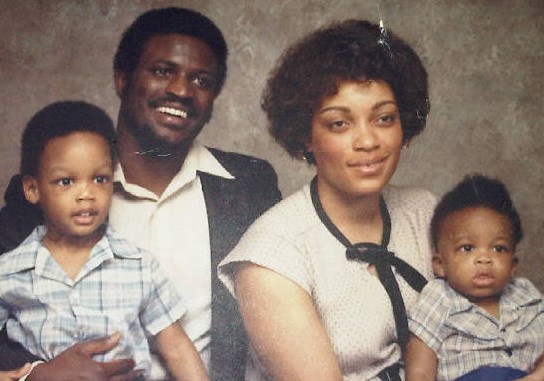 James Jones Jr., left, with his parents and younger brother. The family traveled to churches up and down the East Coast, where James Jones Sr., a musician, performed —  but he often struggled to get paid . (Photo courtesy of James Jones Jr.)
Over the course of his 10-year law career, Jones watched carefully as digital technology displaced entertainment's traditional business model, which gave way to the creator economy.
The creator economy is a booming industry. The emerging creator class encapsulates far more than its front-facing influencers — it includes entrepreneurs, artists, consultants, gamers, life coaches and freelancers who are turning their passion and skills into multiple profitable business streams — on their own terms. Creators generate more than $100 billion for the global economy, and in North America alone, some 22 million people identify as creators: 82% of millennials and Gen Zers say they are creators or aspire to the job, according to a recent Mastercard report.
And it is a job. "A lot of creators we work with are business-minded," Jones says. "They're focused on being independent, getting away from signing with labels and no longer signing unfair deals."
Nevertheless, Jones realized that independent creators still struggle to grow their businesses. Labels and management companies traditionally provided tools and funding for creation, growth and support. Now creators must figure out how to do it on their own.
To help artistic types gain their financial footing, he and co-founder Trudy Kirabo launched the startup Bump in 2020. "We designed it to educate creators on the business of being a musician or a content creator," he explains.
But as Jones and Kirabo began gathering feedback from creators, they learned that customers did not want a master class in the entertainment business. Instead they were drawn to Bump's analytics on income streams, follower count and revenue projections. Like Jones Sr. all those years ago, creators needed the ability to track their revenue from different sources and gain access to funding.
In 2021, they expanded Bump as a digital financial services platform that helps independent artists like Jones' dad earn and track their daily bread. Through Bump, creators can link their accounts from all income sources — from royalties and publishing rights to the sales of physical merchandise and NFTs — and manage their financial performance from their personalized dashboard. With all this information on hand, creators can have accurate knowledge of their assets and how to build and optimize their creative brands.
"We built this entire system and platform on helping creators understand the value not only of their individual content but also of their entire portfolio," Jones says.
Since then, the business has continued to grow, raising $1.5 million in new funding with help from Mastercard. Bump also joined Mastercard's Start Path In Solidarity program, designed to invest in and support founders from underrepresented communities. Bump's membership in In Solidarity led to a partnership with Mastercard and Highnote, a cloud-native modern card issuance platform, on the Bump Creator Card, launched late last year. Creators can use this product like a charge card — with Bump using the artist's portfolio to establish realistic credit limits — to get micro advances to help grow their business while retaining their creative independence.
"We have a lot of creators that are very talented, and their only ask is to have the financial tools to realize their talent." And, just like the little boy jammed into his parents' Beetle, Jones is ready to help.